Birds give Jamshedpur's Jubilee Park a miss
Experts blame sound pollution, crowded surroundings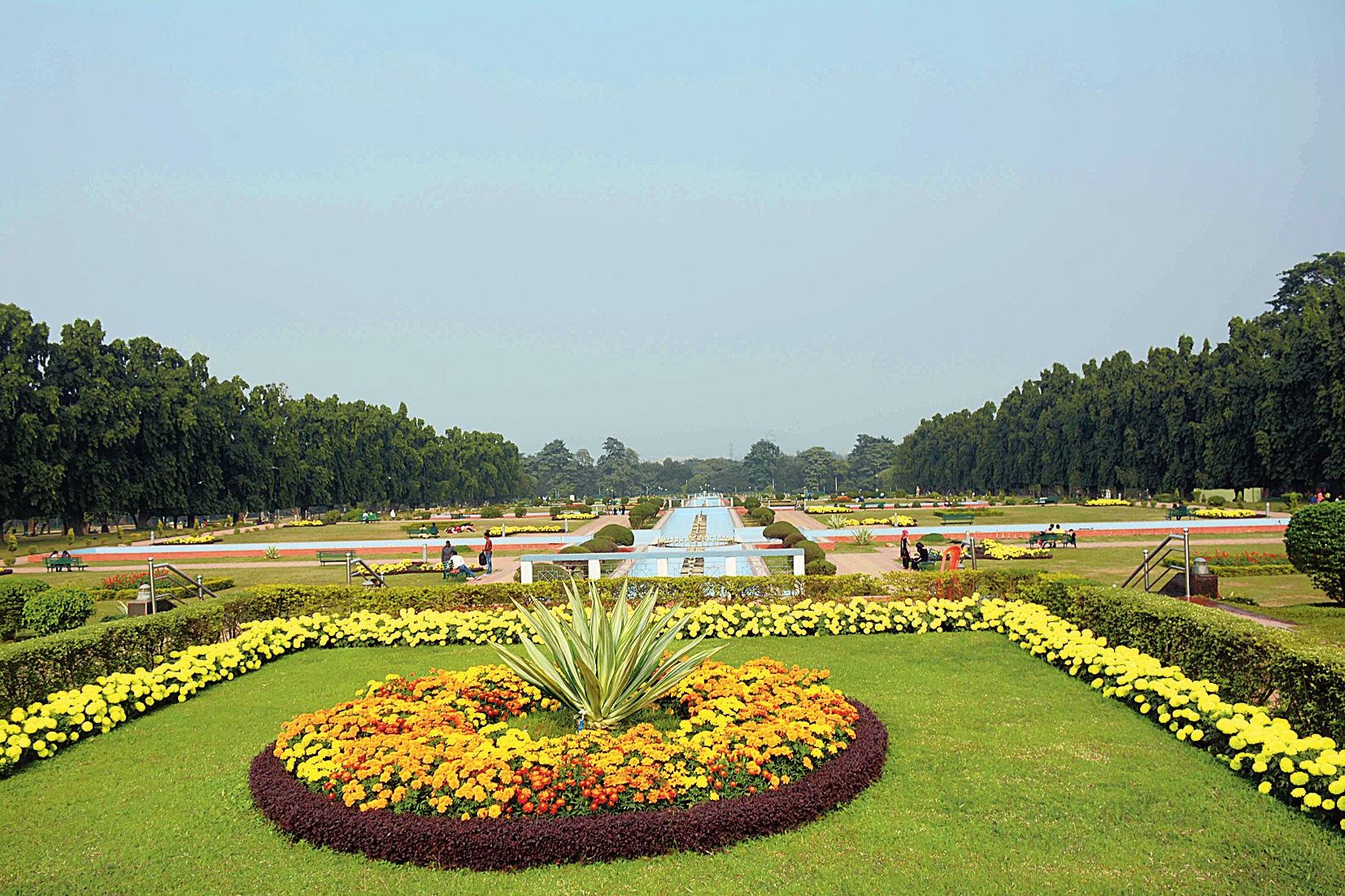 Jubilee Park in Bistupur, Jamshedpur.
Bhola Prasad
---
Jamshedpur
|
Published 13.12.18, 07:33 PM
|
---
Local birds of many feathers are slowly and steadily skipping the landmark Jubilee Park in Bistupur and preferring quieter zones in and around the steel city.
Experts believe that rise in sound pollution in and around Jubilee Park has forced the birds to take shelter outside the green lung. The trend is being witnessed for the last three years or so.
Birds like magpie robin, black drongo, kite, pheasant crow, common maina, brahmin maina, pied maina, black-headed munia, spotted munia and white-throated munia, who used to be earlier found in abundance at the park, are now being spotted in few numbers.
"Even birds like baya weaver, night heron and cattle egret are no longer spotted in good numbers. Same is the case with teals, who used to earlier make a splash at Jayanti Sarovar. Teals migrate to the lake from surrounding areas but their numbers have also come down drastically," said ornithologist and avid birder K.K. Sharma.
According to him, one of his students was doing PhD on baya weaver bird but had to discontinue as the winged creature was rarely spotted at the park. "The trend of local birds skipping the park is not a positive sign. They are now preferring surrounding areas with green cover, rural pockets and forest areas where sound pollution and availability of food is not an issue," Sharma said.
"Jubilee Park has become very crowded and number of picnickers have increased manifold. Birds generally prefer a silent surrounding so they are slowly skipping Jubilee Park," Sharma, who is also a member of Ornithological Society of India, said.
Even owls, woodpeckers and sun birds are bidding goodbye to the park.
Sushant Sinha (70), a retired government employee who visits the park daily for his morning walk, echoed Sharma. "The park is nowadays extremely crowded. The number of vehicles have also increased. Even I am not able to see any bird."
A wide section of morning walkers also reiterated that the numbers of local birds had shrunk. "I fear we will not be able to see local birds at the park in the years to come. The trend is very disturbing," said Sumeet Mahanta, a resident of Bistupur.