Amul model to market mushrooms in Dhanbad
Start-up weeds out middlemen, farmers to reap benefit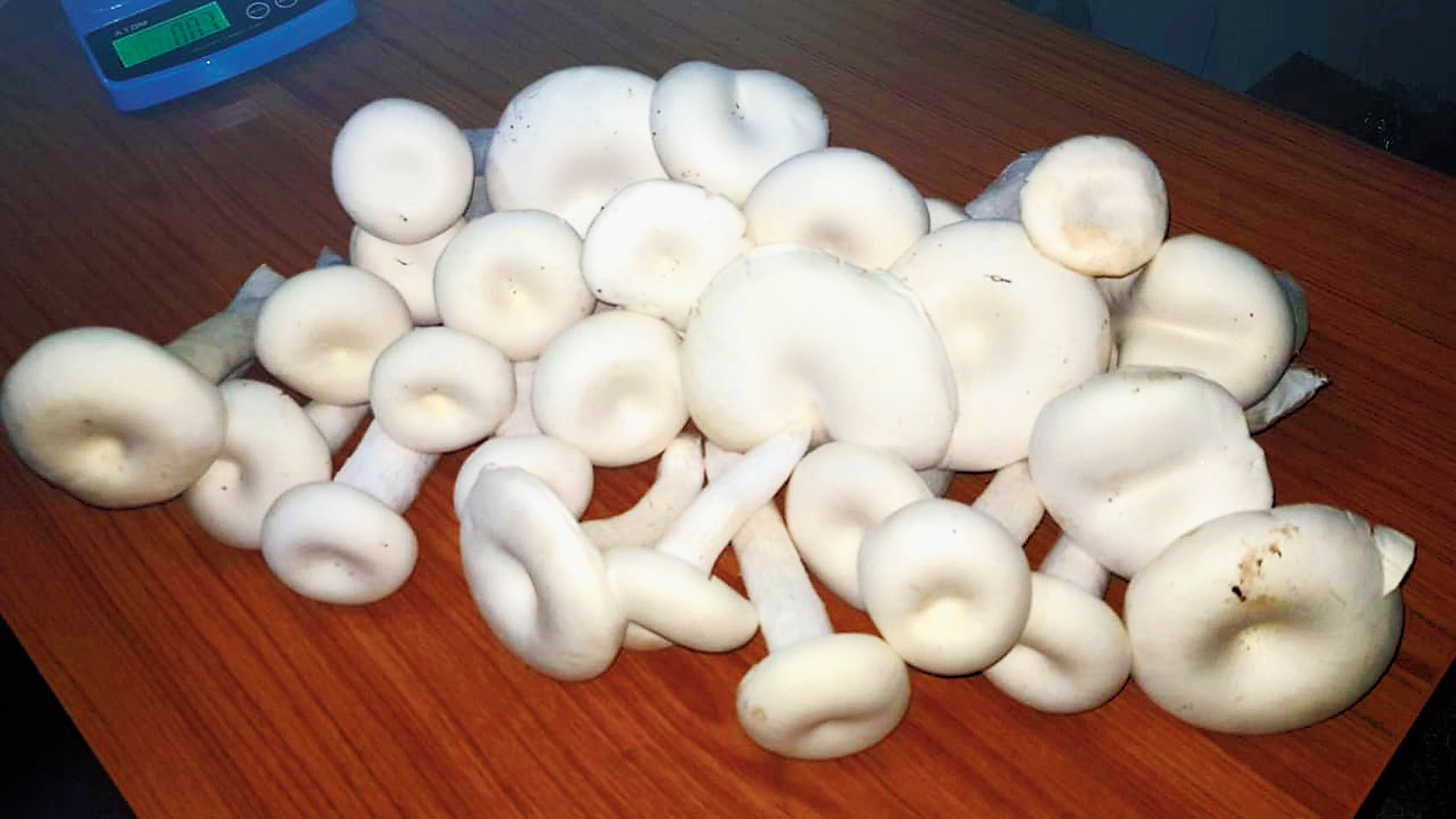 Smart ways: The organic mushrooms at a farm in Dhanbad on Thursday.
Gautam Dey
---
Dhanbad
|
Published 08.11.18, 06:33 PM
|
---
A group of youths in Dhanbad are working on a cooperative business model on the lines of Amul to cut out middlemen and provide guaranteed income to farmers engaged in mushroom cultivation.
The group called TowaSo Farm, led by IIT(ISM) alumnus Saurabh Suman (30), is working on a project titled Musirio under which it will purchase raw mushrooms from farmers at a price double the cost of production and sell it in both raw and processed forms through retail outlets.
The other members of the team are Soni Kumari (29), an alumnus of PK Roy Memorial College, Rajni Kumari (25), a postgraduate student of zoology at Women's College in Jamshedpur, Kusum Kumari (23) and Shahnaz Khatoon (22), both post-graduate students of PK Roy Memorial College.
Talking to The Telegraph on Thursday, Saurabh Suman, founder of IIT(ISM)-based start-up Total Waste Solution, said, "Though we are working with farmers for more than six months by providing them training and technical support, we started selling the products, including raw mushrooms, through five different outlets around three months back. The idea is to integrate our traditional agriculture skills with entrepreneurship to promote mushroom cultivation."
Suman said the group had signed agreements with 12 mushroom farmers from Manaitand, Bhuli, Tundi and Gomoh.
Under the pact, the TowaSo Farm would purchase all their products at a price double the cost of production.
"The farmers cannot sell their product to anybody except us because we will be providing technical support for mushroom production," Suman added.
He said the group had also tied up with some milk parlours in Dhanbad to sell the products.
All the four active members or the group have conducted a market survey before launching the product.
Raw mushroom, which has a taste similar to meat, is currently being sold at Rs 55 for 200 gram packet.
"We have also prepared biscuits containing mushroom flour on an experimental basis, which is a rich source of Protein, Vitamin D and C. The mushroom products have antibiotic, anti-diabetic and anti-cancerous properties," Suman said.
The group also plans to manufacture mushroom powder and chocolates at a later stage.
"The commercial production of biscuits has not started yet. We will soon launch the biscuits on a commercial scale with the help of some bakers," Suman said, added that they will set up their own biscuit factory unit once production begins on a large scale.
"We are currently purchasing the mushroom from over a dozen farmers at Rs 150 per kilo, which is three times their production cost, but gradually will bring it down to Rs 100 per kg as the production increases," Suman added.