2 Dalit youths made to lick spit over goat deaths
The duo denied having killed any goats and lodged a verbal complaint at the local police station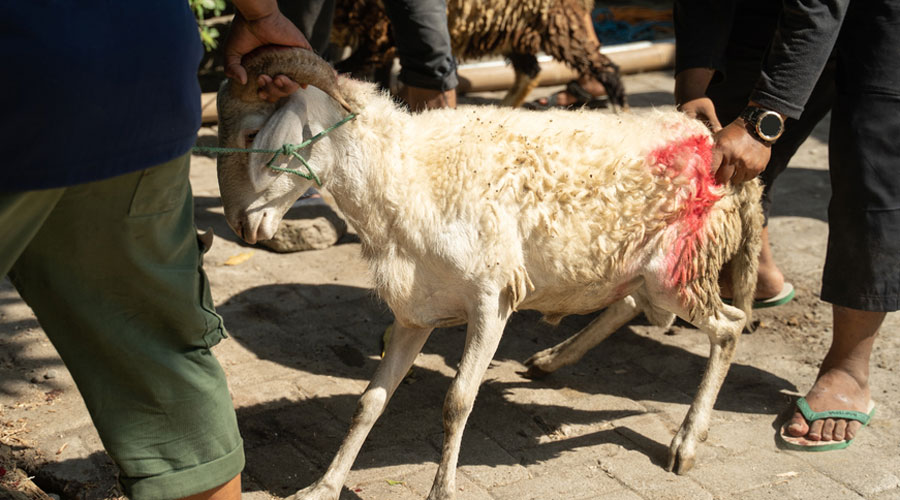 ---
---
Two Dalit youths were allegedly thrashed by a group of OBC men after being tied to a tree, forced to lick their spit and ordered to pay a compensation of Rs 30,000 each on the charge of killing goats in Jharkhand's Giridih district.
The youths — neighbours Parmanand Das and Shankar Kumar Das, both in their mid 20s — alleged that the attackers also threatened to burn down their houses on Friday at Ghangardiha village in the Senadoni panchayat area, 210km north of state capital Ranchi.
The duo denied having killed any goats and lodged a verbal complaint at the local police station on Saturday.
"On July 26, we had driven away some goats by throwing stones at them for damaging our crops. Some people turned up and accused us of killing their goats. On July 30 they threw mutton near our homes and on July 31 morning they dragged us to a meeting attended by village mukhiya Baleshwar Yadav. We were tied to a mango tree and beaten up. They made us lick their spit. We were ordered to pay compensation of Rs 30,000 each for killing their male goats," Parmanand said.
Parmanand and Shankar have named village residents Rajesh Yadav, Surendra Yadav, Deepak Yadav, Kamdev Yadav, Bandhu Yadav, Pawan Yadav and Pappu Yadav in the complaint.
Giridih police chief Amit Renu said the police had received the complaint and that Giridih Sadar subdivisional police officer Gaurav Kumar had been asked to probe the matter. "There is no communal issue and prima facie it appears to be a fight between two factions over the alleged killing of goats. We will be able to give more details once the investigation is complete," Renu said.
Police sources said Ghangardiha village had only eight Dalit families while the Yadavs were the dominant community.