Women at Aligarh's Shah Jamal Idgah told to halt dharna
Authorities mounted pressure on the city's top cleric to persuade the anti-CAA protesters to 'suspend' their sit-in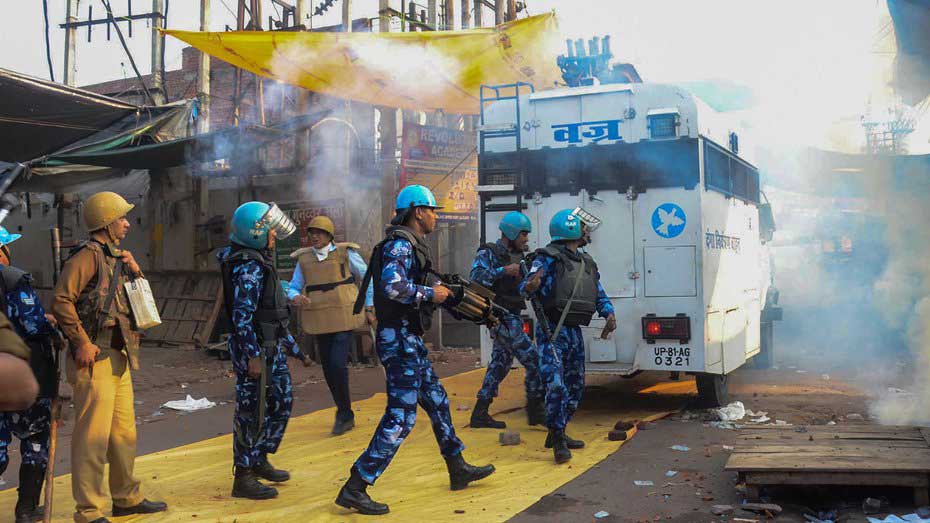 ---
|
Lucknow
|
Published 19.03.20, 09:26 PM
---
The Aligarh administration on Thursday served a notice on the women on dharna at the Shah Jamal Idgah ground, asking them to vacate the place for 10 days keeping in mind the coronavirus threat or face "legal action".
The authorities also mounted pressure on the city's top cleric, the shahr mufti, to persuade the women anti-CAA protesters to "suspend" their sit-in.
"The women are not taking even the basic measures of cleaning their hands or wearing masks. It can become serious if any infected person comes in contact with them," district magistrate Chandra Bhushan Singh told reporters.
"We have asked them to suspend the dharna for 10 days. We have also served a notice on the shahr mufti to ensure the sit-in is suspended for 10 days since he had moved an application seeking permission for the dharna."
Singh added: "We will take legal action if the protesters don't comply."
About two weeks into the dharna, which began on January 29, shahr mufti Khalid Hamid had met the women and then applied to Singhfor permission for the protest.
Apparently, the administration granted two weeks' permission, for after that it banned the assembly of more than four people in the area, rendering the dharna illegal.
Hamid said: "An extraordinary situation has arisen because of the coronavirus scare and we all need to be careful. We are discussing the matter with the protesters and hope to reach a solution soon."
On Thursday, there were a little more than 200 women at the dharna site, which used to see 5,000 women on any given day till last week.
On Sunday, the administration had sent four doctors and a pharmacist to the site, ostensibly to examine the women for possible coronavirus infection. The women, however, alleged the doctors had asked them to vacate the site and abused them when they refused. The health department has denied the allegation.
Nineteen people have so far tested positive for the novel coronavirus in Uttar Pradesh, including five in Noida and four in Lucknow.
No confirmed case has been reported in Aligarh yet.
However, a 45-year-old man who had just returned from Russia had been admitted to the isolation ward of the Deen Dayal Upadhyaya Hospital on Tuesday after he arrived complaining of a cold, fever and body aches.
Before his test results arrived from the J.L. Nehru Hospital on the Aligarh Muslim University campus, however, he escaped from the hospital on Wednesday evening. A team of doctors and police brought him back to the hospital from his flat late at night.
His test results are still awaited. Vimal Kumar Gupta, chief medical superintendent at the DDU Hospital, said: "We somehow persuaded him and brought him back to hospital. We have yet to confirm whether he is infected with the novel coronavirus."