Why Shah is holier than Modi
The Shah-headed BJP has nominated Pragya Thakur to the parliamentary consultative panel on defence affairs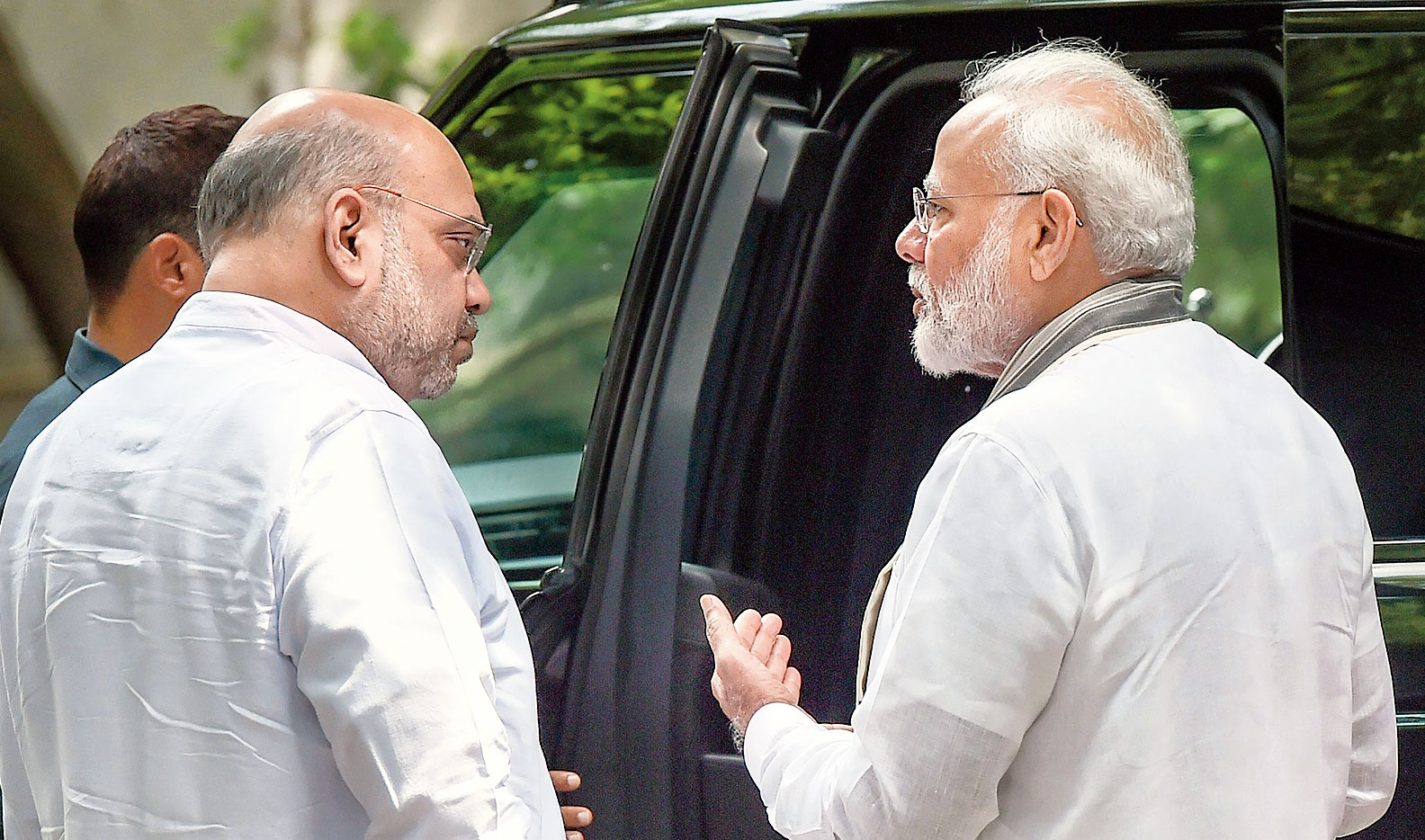 ---
---
If "to err is human and to forgive divine", Amit Shah has turned out to be holier than Narendra Modi.
The Shah-headed BJP has nominated Pragya Thakur to the parliamentary consultative panel on defence affairs.
Thakur is the MP from Bhopal, and all MPs are entitled to be inducted into parliamentary panels. Thakur is also a terror case accused, who acquired a higher profile after she described Mahatma Gandhi's assassin Nathuram Godse as "a patriot".
The description had prompted Prime Minister Modi to declare on the eve of the Lok Sabha election results that he would never be able to forgive her. BJP chief Shah had promised disciplinary action against Thakur, an accused in the Malegaon blast case.
There is no evidence yet that Modi has forgiven Thakur. There is also no evidence yet that Shah has taken any action against her. A notice was apparently issued to her but no action was taken as she apologised. Now, the terror accused figures in a committee headed by the defence minister.
Another name on the 21-member panel stands out —Farooq Abdullah, who's been under house arrest in Kashmir for over 100 days now.