Welfare out of reach of workers
CPM labour arm Citu said bureaucratic hassles had prevented these genuine workers from being part of a workforce database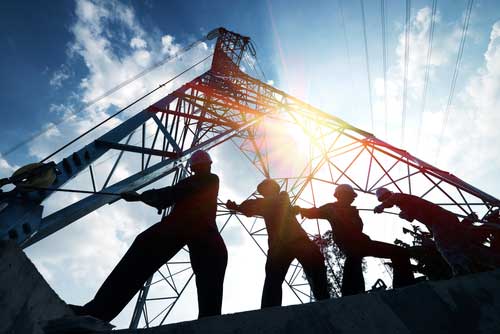 ---
---
The central government on Tuesday asked states and Union Territories to distribute the Rs 52,000 crore collected as cess among 3.5 crore construction workers but trade unions said nearly six crore genuine workers stood to lose out for no fault of theirs.
CPM labour arm Citu and the CPI's trade union wing AITUC said bureaucratic hassles had prevented these genuine workers from being part of a workforce database.
A statement from the Press Information Bureau (PIB) said labour minister Santosh Kumar Gangwar had issued an advisory on Tuesday asking all chief ministers and lieutenant-governors to distribute welfare funds among workers in the backdrop of the Covid-19 pandemic and to support unorganised construction workers who survive on daily wages.
The Building and Other Construction Workers (BOCW) Act of 1996 provides for collection of cess on projects worth over Rs 10 lakh. The funds are to be utilised for the welfare of construction workers. Each state is supposed to set up its own welfare board for registering the workers.
"In the advisory, under Section 60 of the Building and Other Construction Workers Act, 1996, all State Governments/UTs have been advised to transfer funds in the account of construction workers through DBT mode from the Cess fund collected by the Labour Welfare Boards under the BOCW cess Act," the PIB statement said.
AITUC general secretary Amarjeet Kaur said most state governments were asking workers to get certificates from employers stating that they had been hired, but the contractors, who engage them, don't give any such documents.
"The trade unions suggested the welfare boards register the workers on the basis of recommendations of trade unions. But most states did not agree. That is why the number of registered workers is so low," Kaur said.
Migrant labourers were the most affected, she added, demanding that the state welfare boards register the workers by visiting their work sites.
Citu leader Sukhvir Singh said most states had already exhausted their cess funds. Kerala, for example, spends the funds every year on pension and other benefits, and the Centre, Singh said, should provide extra funds.
"This Rs 52,000 crore is the workers' fund. The central government is not giving any money till now. The central government must give extra funds to workers, particularly to support workers who are outside the registered database," Singh said.