Veterans seek Ram Nath Kovind's intervention to postpone Central Vista project
The work as been going on uninterrupted despite the lockdown in the national capital with the Centre designating it as essential service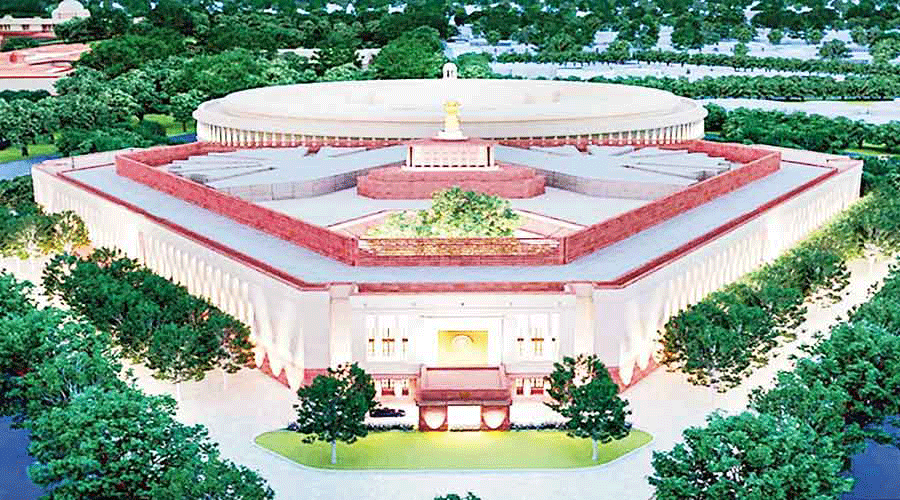 ---
New Delhi
|
Published 16.05.21, 01:42 AM
|
---
A group of veterans has written to President Ram Nath Kovind, seeking his intervention as the head of State to direct the government to postpone the Central Vista project by two years.
In their letter to the President, the veterans from the three armed services said: "We are Covid-19's worst-affected nation, with millions of people impacted every day, and our medical services are not only overburdened, but also experiencing a catastrophic scarcity of nearly everything. Is this the time to indulge in such a wasteful spending when our economy is in such a state of flux and we lack the resources to provide even basic medical assistance to our thronging and suffering millions of Indians?"
Of the view that deferring the project, under which a new Parliament House and a host of other buildings, including a residence for the Prime Minister are being built, would be in the best interest of the nation, the veterans said this would not tarnish anyone's credibility but would only add to it; quoting Mahatma Gandhi who had said: "Acknowledgment of an error is like a broom that sweeps away the dirt and leaves it cleaner than before."
Work on the Rs 20,000-crore Central Vista project has been going on uninterrupted despite the lockdown in the national capital with the central government designating it as an essential service.
The sight of the lawns along Rajpath being dug up and the trees that lined the road uprooted has triggered widespread outrage not just for the destruction of a heritage area but also for the government going ahead with the "vanity" project at a time of unprecedented pain and misery.