Vajpayee created Jharkhand, Modi-Raghubar taking it forward: Shah
The Union home minister said that the Congress was against the creation of Jharkhand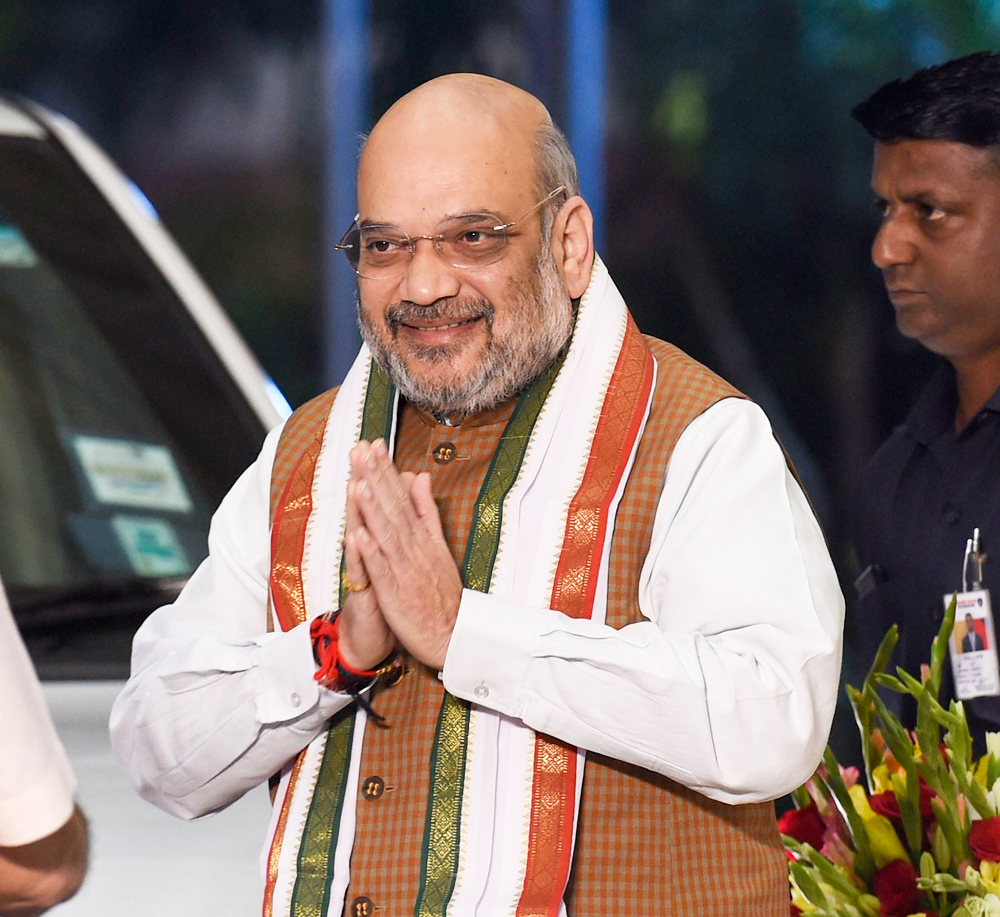 The BJP chief accused the the Congress and its ally Jharkhand Mukti Morcha (JMM) of corruption
(PTI)
---
Published 28.11.19, 10:07 AM
|
---
BJP president Amit Shah on Thursday said that the Atal Bihari Vajpayee government had created Jharkhand and the Narendra Modi dispensation is taking it forward.
'When was Jharkhand created? Jharkahnd was created when the lotus party came into power at the Centre and Atal ji became the Prime Minister,' he said.
'Atal ji created Jharkhand, and Modi and (CM) Raghubar are taking it forward,' the BJP chief said.
Shah said that it was the Congress, who was against the creation of Jharkhand. The state was created on 15 November 2000 after it was carved out of Bihar.
The BJP chief accused the Congress and its ally Jharkhand Mukti Morcha (JMM) of corruption.
'On one side, there is the BJP, which under PM Modi, works for the security and development of the nation. On the other hand, there is the alliance of the Congress and the JMM, who have offered nothing but corruption to Jharkhand,' he said. 'I would like to ask Hemant Babu (Soren) what was the stand of Congress when the youth of Jharkhand were fighting for a separate state.'
Shah also said that the government has ended Naxalism in the state.
The home minister claimed that the law and order situation has improved in the state and the Raghubar Das government 'buried Naxalism 20-feet under the earth' in the state.
On the issue of public toilets, the Union home minister said that the BJP has constructed 70,147 such amenities in the state.
Shah invoked the Balakot airstrike to claim that the BJP has made the nation more secure.
He also raised the Kashmir issues, claiming that the Congress-led government in the Centre  did not remove Article 35A and Article 370.
'It was Modi ji  who abrogated provisions of Article 370 to free Kashmir. 
The BJP president said the Das government has provided electricity to 38-lakh households in the state, he said.

(With inputs from PTI)