District magistrate push & retreat on PM CARES Fund
The DM had set a target of 1.4 lakh downloads, which means Rs 1.40 crore would have been collected had he continued with his idea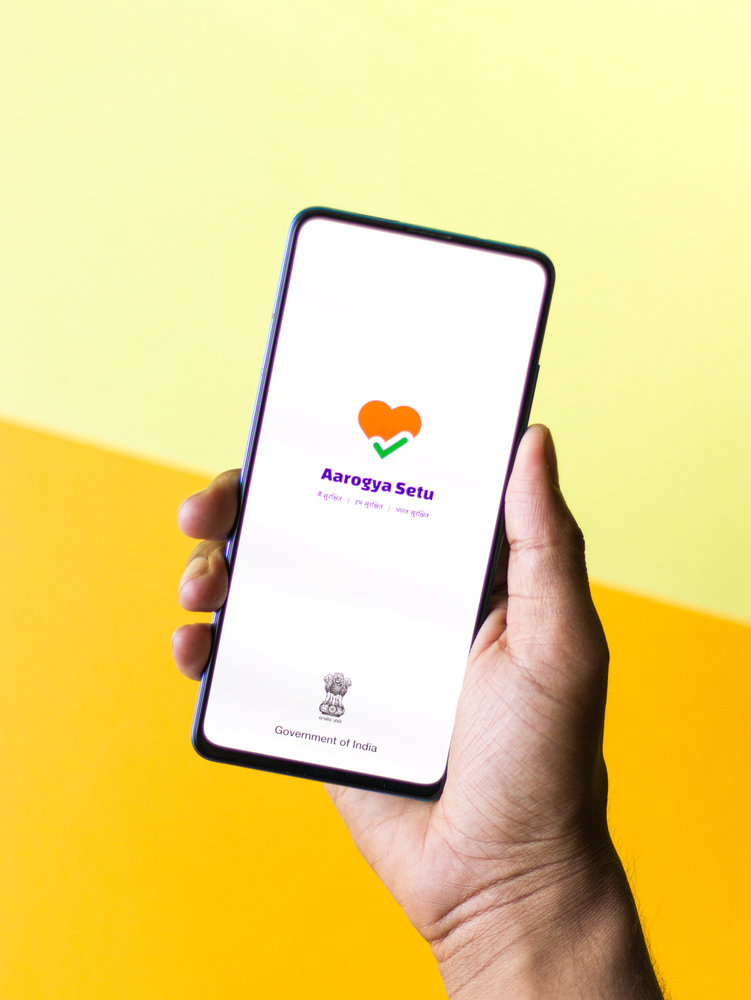 ---
|
Lucknow
|
Published 03.05.20, 11:20 PM
---
A district magistrate in Uttar Pradesh asked his subordinates to ensure that people in their jurisdictions not only installed the contact-tracing app Aarogya Setu on their mobiles but also contributed Rs 100 each to the PM CARES Fund before retreating on the donation order on Saturday.
Rajendra Prasad, district magistrate of Bhadohi, blamed the April 28 order on a "clerical mistake", said donating to the fund was "not mandatory" and the order had been "corrected".
That was after Congress general secretary Priyanka Gandhi Vadra tweeted his order and called for an "audit".
A home department official posted in Lucknow said district magistrates have been "competing with each other" as chief minister Yogi Adityanath had asked them to "collect as much as possible" for the Prime Minister's Citizen Assistance and Relief in Emergency Situations (PM CARES) Fund.
Prasad, the DM, had on April 28 fixed the collection target for each officer in the district, including sub-divisional magistrates, development officers and supply officers, to ensure that they made 10,000 to 20,000 people download the app.
"Ensure the contribution of only Rs 100 to the PM CARES Fund while the Aarogya Setu app is downloaded. The review of this work would be done on May 1, 2020, at 5pm at the collectorate meeting hall," Prasad had said in his order on Tuesday.
The DM had set a target of 1.4 lakh downloads, which means Rs 1.40 crore would have been collected had he continued with his idea. It is not clear how much has been collected till date.
On Saturday, Priyanka tweeted the DM's letter with a comment of her own. "A suggestion: When the people are perturbed, there is scarcity of food grains, water, cash and the government is collecting Rs 100 for PM CARES, it would be wise to do the audit of the fund too," she tweeted in Hindi.
Later in the day, the DM told local reporters: "We had called on the people to download the app and targets were set for officers of the district. There was some clerical mistake in the order and it was corrected on April 29. We had made an appeal only to the people to deposit Rs 100 each in the PM CARES Fund while downloading the app but it was not mandatory."
The home department officer, however, said the BJP-led state government was in "crisis because of loss of revenue during the ongoing lockdown".
"It was because of this reason that the sugar mills were started (again) and production and sale of liquor have been permitted on a limited basis as they are major sources of revenue," the officer said, requesting not to be named.
"The chief minister has also said at several meetings with officials that Uttar Pradesh should contribute substantially to the PM CARES Fund. The DMs are competing with each other in collecting for the fund. What the DM of Bhadohi did was just one of the creative ideas of the officers."
A source in the state government said: "There was no order from the CM as such that the officers would collect money for the fund. But it was expected verbally from them that they would contribute to it."
In a press note on Sunday, the state's information and publicity department said: "The Chief Minister said there has been a considerable fall in revenue but still the state government ensured payment of salary to 16 lakh state employees and pension to 12 lakh on time."