Tipu Sultan contradictions within BJP surface
November 10 will witness several private Tipu Jayanti events organised by the sultan's admirers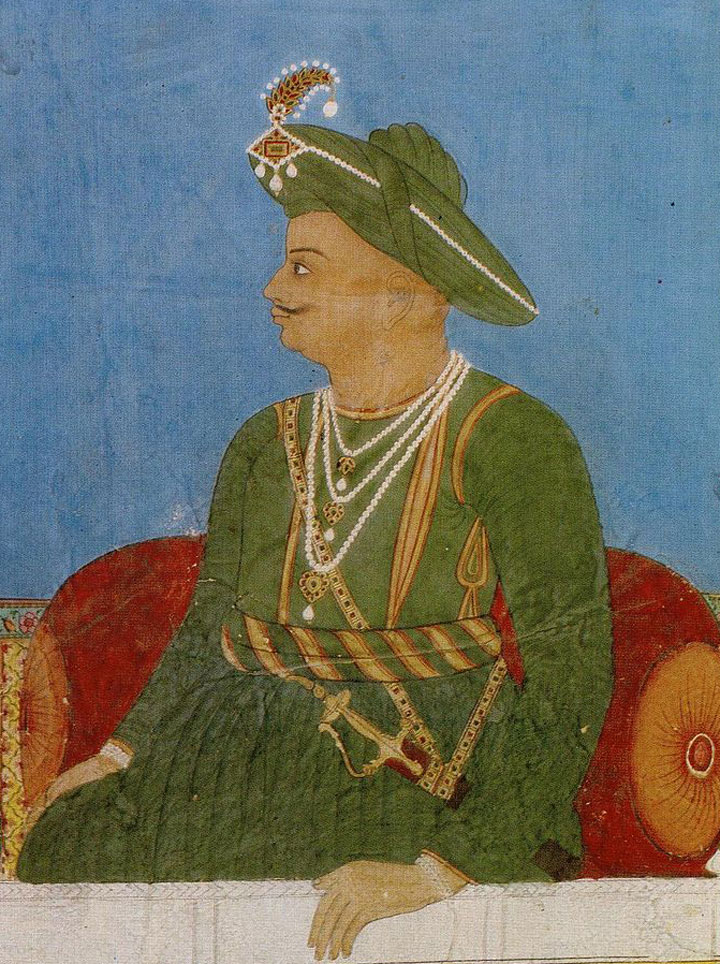 ---
---
Tipu Sultan and his birth anniversary celebrations have found rare support from within the BJP, which abhors the 18th-century Mysore ruler and scrapped the state-funded Tipu Jayanti events within days of coming to power in July.
BJP Yuva Morcha leader Sharath Bachche Gowda, son of Lok Sabha member Bachche Gowda, on Friday promised a "grand Tipu Jayanti" on November 10.
P.C. Siddaramaiah's Congress government had begun celebrating Tipu Jayanti every November 10 since 2015, and the H.D. Kumaraswamy administration that followed it continued the tradition last year.
The Sangh parivar, which accuses Tipu of being a tyrant, proselytiser and tormentor of non-Muslims, always protested against these events.
"We were always told not to celebrate Tipu Sultan's birthday, but I promise to host a grand Tipu Jayanti in Thamarasanahalli (in Sharath's native Hoskote)," Sharath, a disappointed by-election ticket hopeful who has recently turned dissident, told a meeting in Mysore.
Thamarasanahalli is near Tipu's birthplace, Devanahalli, located on Bangalore's outskirts.
Sharath had contested the 2018 Assembly elections on a BJP ticket but lost to Congress nominee M.T.B. Nagaraj, one of the 17 rebels whose resignations toppled the Congress-Janata Dal Secular coalition government in July. Sharath has revolted against the party's decision to field Nagaraj in the December 5 Assembly by-elections.
Adding to the BJP's embarrassment, party legislative council member Arun Shahpur has opposed a hard-line MLA's demand to remove all references to Tipu from the state's school textbooks.
"No one can question the existence of Tipu Sultan. We need neither glorify him nor show him in a poor light," Shahpur said in Bijapur on Friday.
"School textbooks should carry his life's story and mention his contributions without tweaking any facts."
Shahpur's stand apparently stems from the respect many Kannadigas feel for the "Tiger of Mysore" who valiantly fought the British.
Shahpur smartly sidestepped the question whether he would attend any Tipu Jayanti events, saying Islam prohibited birthday celebrations.
Kodagu MLA Appachu Ranjan had recently written to primary and secondary education minister S. Suresh Kumar seeking the deletion of a lesson on Tipu from the Class VI social studies book and any other reference to him in any other school textbook. The minister has not commented so far.
Sharath could not be contacted since he was busy with meetings through the day, and Shahpur's phone was switched off.
The state BJP played down the two men's comments. "Sharath is the son of one of our senior leaders. We can convince him that the party is more important. Arun (Shahpur) has not said anything against the party," a state BJP functionary said, asking not to be named since the party has not reacted officially.
November 10 will witness several private Tipu Jayanti events organised by the sultan's admirers.
"No one can stop us from holding our independent celebrations," said Tipu United Front president Sardar Qureshi. "We usually pay floral tributes at his birthplace in Devanahalli."