TIFR salary shock
Half-pay turns full after furore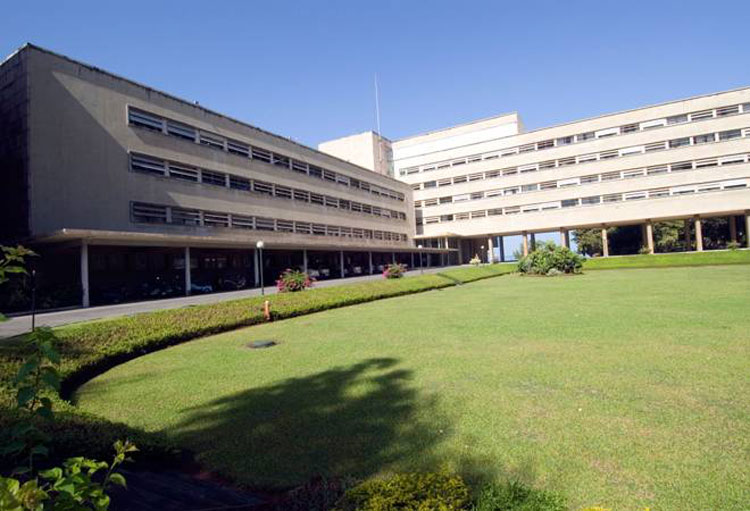 The TIFR campus
Source: TIFR
---
New Delhi
|
Published 07.03.19, 09:32 PM
|
---
Faculty, staff and scholars at the prestigious central government-funded Tata Institute of Fundamental Research, Mumbai, received only half their salaries for February because of "insufficient funds", but the institute deposited the balance after expressions of public anger on Twitter.
The TIFR's registrar, in a notice dated March 6, said the institute would pay only 50 per cent of the net salary for February to its staff, including teachers, as well as students and post-doctoral fellows "due to insufficient funds".
"Remaining part of the salary will be paid when sufficient funds are available," the notice said.
Teachers and scholars said the move had left them surprised.
"I've been here since 2013 and do not recollect any similar instance of mass salary cuts," a research scholar told The Telegraph. 
The scholar and a senior teacher at the institute said the salary cut was probably not the result of an internal accounting issue but that of a lack of funds at the institute.
A PTI report said the institute had deposited the balance amount on Thursday after angry public responses on Twitter.
"The complete salary of all employees of TIFR has been credited to their respective bank accounts. The issue has been resolved now," it quoted TIFR registrar George Antony as saying.
A faculty member confirmed to this newspaper on Thursday night that the balance had been deposited.
The teacher declined to discuss why the funds may have fallen short. A former staff member said the pay cut decision had impacted about 3,000 employees, students and post-doctoral scholars.
PTI reported that historian Ramachandra Guha had earlier on Thursday said the TIFR was in a perilous state. "The perilous financial state of one of India's finest scientific research institutes," Guha tweeted.
Sanjukta Basu, who describes herself as a writer and photographer pursuing a PhD, posted on Twitter: "This is shocking. If a premier institute like TIFR is running out of funds and Fellows are not paid full salary then whose job and future is secure in this country? Why are all finest institutes running out of funds?"
Another Twitter post said: "Once pride of Nation, this govt-run institute will pay only half the salary to staff & scholars. Shame Modi govt. Shame. U have money for foreign tours, self promotion & statues, but not scholars."
The department of atomic energy-funded TIFR is engaged in research in the frontier areas of astronomy, biology, physics, chemistry, mathematics and the computational sciences. It is also a deemed university that awards master's and doctoral degrees.