Those magnificent ancient Hindus in their flying machines
Arjuna's arrows nuclear powered, Pythagoras Theorem was 'our gift', according to BJP's 'India First' scientific history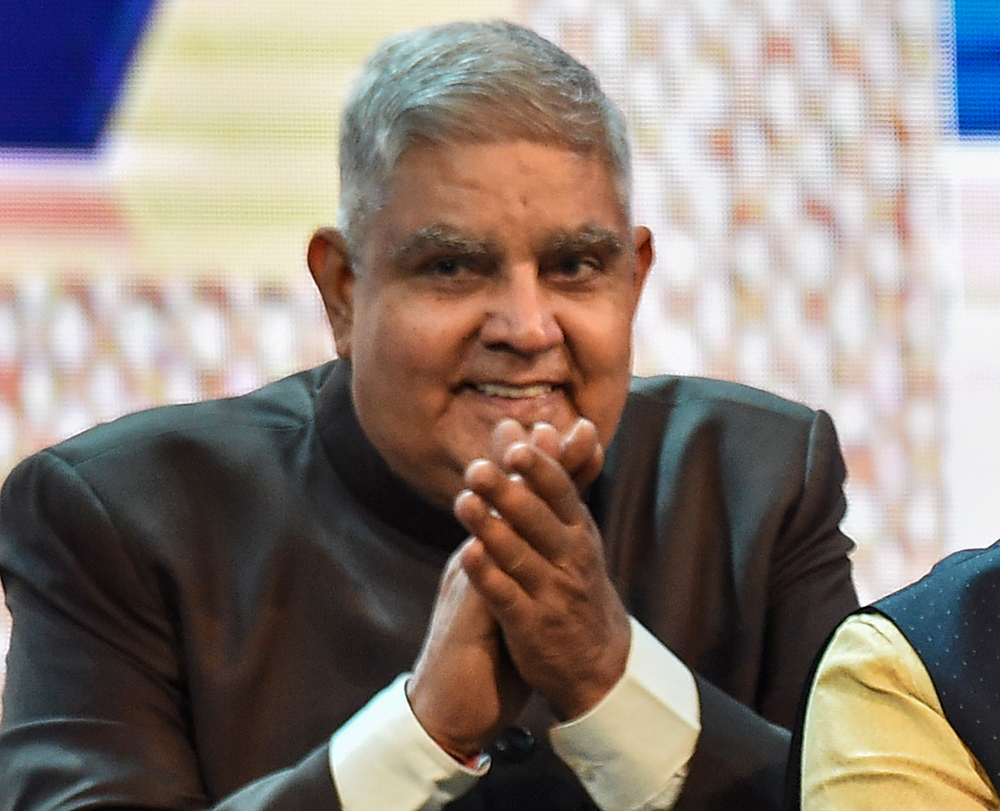 The arrows of Arjuna in Mahabharata had atomic power in it (sic): West Bengal governor Jagdeep Dhankar
PTI
---
New Delhi
|
Published 16.01.20, 02:41 PM
|
---
Who should get the "Foot-Firmly-In-Mouth" award amongst the BJP's top players? On current form, the bookies must be dividing their bets between West Bengal governor Jagdeep "Atomic Arrows" Dhankar and BJP West Bengal state President Dilip "We shot them like dogs" Ghosh who boasted proudly about the brutal police tactics in BJP states.
But also in the running from the ruling party is a star cast that can be relied on to be effortlessly offensive or insist that every achievement of Western science was already there in the Vedas or the Mahabharata. Even Prime Minister Narendra Modi, early on his tenure, memorably told an audience in a Mumbai hospital that there must have been a plastic surgeon who fixed on Lord Ganesha's elephant head.
Other serial offenders include Bengal's own Tathagata Roy, who was the Meghalaya governor, but who's been on leave since he said people who didn't like divisiveness should be packed off to North Korea. Roy left Shillong in mid-December amidst predictions he wouldn't be returning but he just recently met home minister Amit Shah and it looks like he may yet have a chance of keeping his job. Roy is a serial offender who has let rip on his Twitter feed.
Then there's minister for animal husbandry, Giriraj Singh, who, during a heated election campaign in Begusarai, Bihar, roared out a threat during an election rally: "Those who cannot say Vande Mataram or cannot respect the Motherland, the nation will never forgive them." He went on to attack Muslims who bury their dead unlike his warrior ancestors for whom "no grave was built".
The BJP's 'foot-in-the-mouth contenders' fall roughly into two categories:
Those who revel in obscurantism and disown all science or insist that all wisdom and scientific discoveries were already known and practised in the Mahabharata, Vedas or ancient India.


Those who are constantly praising cows, and their urine and dung, nicknamed by some the "udderly nonsense brigade."
(There is a third category, those who can't conceal their disdain for anything non-Hindu. But we're not getting into that now.)
Jagdeep Dhankar (January 14, 2020): The West Bengal Governor startled an audience at the 45th Eastern India Science Fair by insisting that flying machines existed during the Ramayana and that Arjuna's arrows were nuclear powered. "It is said that the plane was invented in 1910 or 1911. But if we delve into our scriptures, we will see in the Ramayana that we had the 'uran khatola' (aeroplanes). He added: "The arrows of Arjuna in Mahabharata had atomic power in it (sic)"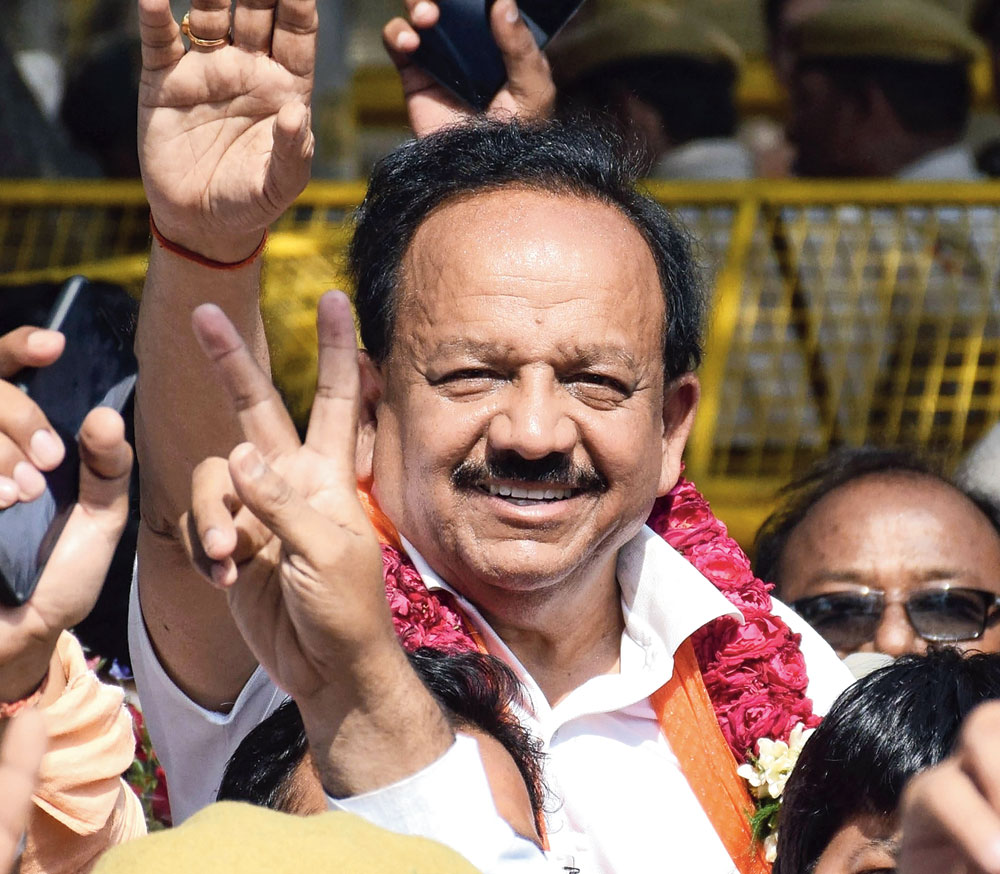 Challenging the Theory of Evolution
Satyapal Singh (July 19, 2019, June 30, 2018 and January 20180: The minister of state for higher education has a bone to pick with Charles Darwin and the Theory of Evolution. He memorably told Parliament: "Our culture says we are the children of rishis. I don't want to offend people who believe that we are the children of monkeys but according to our culture we are children of rishis." He was ticked off by DMK MP Kanimozhi who noted she was a homo sapien and her parents were Shudras. Satyapal Singh, a former Mumbai police commissioner, has been pushing for the Theory of Evolution to be erased from textbooks and his clinching argument is there are no witnesses who saw a monkey turning into a man.
Narendra Modi (October 2014): In a talk before Mumbai doctors, the Prime Minister harkened back to the Vedic era, saying: "If we talk about space science, our ancestors had, at some point, displayed great strengths in space science. What people like Aryabhata had said centuries ago is being recognised by science today. What I mean to say is that we are a country which had these capabilities. We need to regain them."
Harsh Vardhan (January 4, 2015): The Union minister for science & technology said India discovered algebra and the Pythagorean Theorem, but then it generously allowed others to claim the credit. "Our scientists discovered the Pythagoras Theorem. We gave credit to the Greeks." Similarly, he said India allowed the Arabs to claim credit for algebra.
In March 2018, soon after Stephen Hawking died, Vardhan jumped into the arena again to insist Hawking had said the Vedas might have had knowledge about a scientific principle that was greater and more powerful than Einstein's Theory of Relativity. When pressed for details of this unknown statement by Hawking, the minister said it was up to reporters to find it. Troublingly, the minister made these statements at an Indian Science Congress meeting.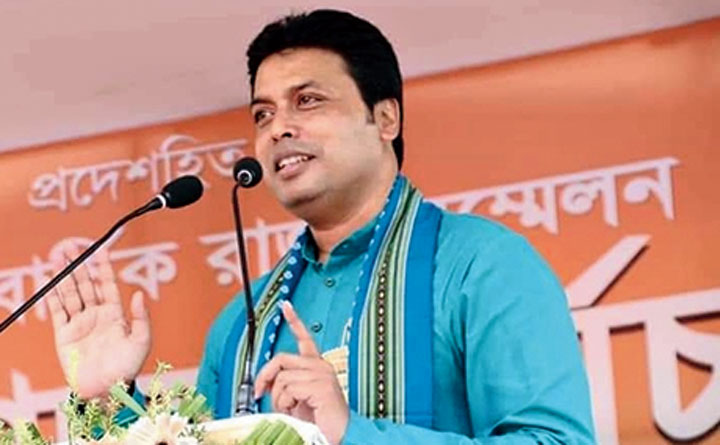 Satellite communication
Biplab Deb (March 2018); The Tripura chief minister, a former gym instructor, waded into the Mahabharata and insisted the blind king Dhritarashtra was getting constant updates from the battlefield at Kurukshetra, and this must indicate the existence of satellite communication and the Internet. Deb offered fodder for the Twitterati on another occasion when he insisted that civil engineers, not mechanical engineers, were best suited to be civil servants.
Anant Kumar Hegde (June 21, 2018): The former Union minister for skills development is a fan of Sanskrit and even took his oath in Parliament in the language. He insists eminent scientists around the world are coming round to the view that Sanskrit will be the language of future supercomputers. He hasn't mentioned the names of these eminent scientists.
January 2019: Inevitably, all manner of academics and others are following the example of the BJP's top leaders. One such was G. Nageshwar Rao, vice chancellor of Andhra University, who dipped into the Mahabharata and told the Indian Science Congress that the 100 Kauravas were 'because of stem cell and test tube technology.' He also insisted that, "Lord Vishnu used guided missiles known as Vishnu Chakra."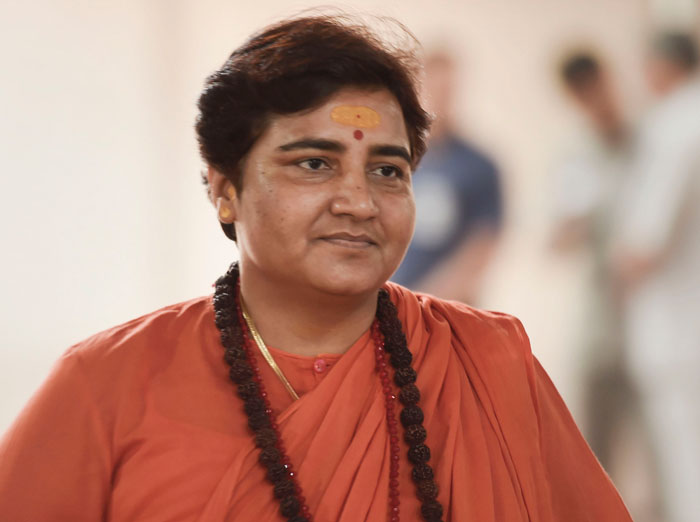 Cow and its many healing powers
Pragya Thakur (April 22, 2019): All the BJP's leaders bow before gau mata, but the star of the cow debate is undoubtedly Pragya Thakur, who's also known as Sadhvi Pragya and is an accused in the Malegaon bombings in which six persons were killed. Thakur famously insisted she was cured of cancer by drinking cow urine. "I cured myself by consuming gau mutr (cow urine) and Panchgavya mixed Ayurvedic herbs," she said. Pachagavya is a mix of cow dung, urine and milk, mixed in the right proportions. Her doctors then spoke up to slam her claims and noted that she had several surgeries including a mastectomy. Pragya asserts other illnesses too can be cured by getting close and comfortable with a cow. She advises that if you rub a cow correctly, it can take care of blood pressure.
Giriraj Singh (January 14, 2020): The Union minister for fisheries, animal husbandry and dairying is a serial offender who is constantly making the headlines with bizarre comments. Most recently, he asked scientists to conduct further research into cow dung and urine, saying this would lead to dairy farmers making more money from their cows and not abandoning them when they could no longer produce milk.
Harish Rawat (February 8, 2018): The former Uttarakhand chief minister did not mention whether he does it himself, but asked everyone in the BJP to drink cow urine.
Trivendra Singh Rawat (July 28, 2019): The Uttarakhand chief minister gave science a new twist by insisting that cows are the only creatures in the animal kingdom that both inhale and exhale oxygen. He also insisted that living in close proximity with a cow can cure tuberculosis. He didn't specify the distance that had to be kept. On another occasion, he said pregnant women should drink water from Garud Ganga in Bageshwar district to avoid caesareans.
Ranjit Shrivastava (July 28, 2019): Shrivastava is a little-known BJP leader from Barabanki, Uttar Pradesh, who has garnered a degree of fame by insisting that cows are Hindus and therefore their bodies should not be buried since burial is a Muslim ritual. Instead, dead cows should be wrapped in white and cremated on a traditional Hindu pyre or an electric crematorium should be built for them. Shrivastava also memorably said, 'Cows in the houses of Muslims should be taken back. When we consider girls from our homes going to their homes as 'love jihad', shouldn't we consider 'gau mata' going to their homes 'love jihad' too?" To replace the cows, he suggested Muslims rear goats, asserting, "Goat is their mother."
Unsurprisingly, the BJP leaders have proved to be inspirations for others who have taken to constantly discovering new powers and properties of cows. Scientists at Junagadh Agricultural University, for instance, say that after five years of study, they have found traces of gold in cow urine. The scientists say they were led to finding the gold in cow urine by references in the Atharva Veda. They also offered the theory that more gold is present in cow urine in the summer than during the monsoon. These findings have been submitted for further validation, the university's vice chancellor has said.
In the same month (April 26, 2018), Biplab Deb, when he talked about the Internet in ancient India, also launched an outlandish attack on beauty queen Diana Hayden. Deb insisted Aishwariya Rai, who won the Miss World title in 1994, represents "Indian beauty" and not Hayden, crowned Miss World in 1997 and who is a Christian. He also called cosmetics "an alien concept," saying Indian women didn't use them "in the old times" and "did not use shampoo." Instead, women washed their hair in methi water and bathed in mud.