Third try, this time armed with Supreme Court order
Sitaram Yechury will be the first national-level leader to be able to visit Kashmir since August 5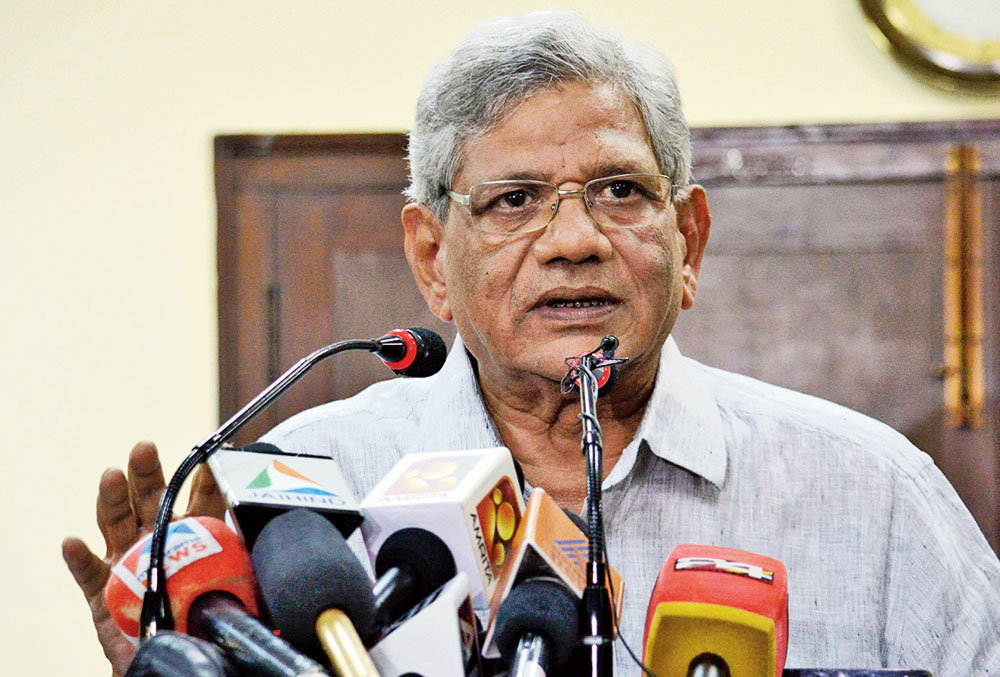 ---
---
The Supreme Court on Wednesday directed the government to allow CPM general secretary Sitaram Yechury to travel to Jammu and Kashmir, saying a citizen is free to visit any part of the country.
Yechury, who was sent back from Srinagar airport twice this month, plans to take the morning flight on Thursday — the first national-level leader to be able to visit Kashmir since August 5.
Asked if he would spend the night in Srinagar, the CPM leader said: "Let me see if they allow me to stay. I will know once I land there."
The court has granted Yechury permission to travel only for "the stated purpose" of visiting his ailing party colleague and four-time MLA Yusuf Tarigami, who is under house arrest, to ascertain his whereabouts and welfare. It has asked police to help him. On return, Yechury will have to file an affidavit in court on the visit.
The CPM leader has asked the state governor for permission to take an attendant along, saying he requires assistance after getting injured in a scuffle at Srinagar airport on Saturday when he last tried to visit the city.