They survive on fuel of hate, says RJD's Manoj Jha
While the Modi government has been increasing the prices of petrol and diesel almost daily, it raised price of cooking gas cylinder by Rs 50 in one go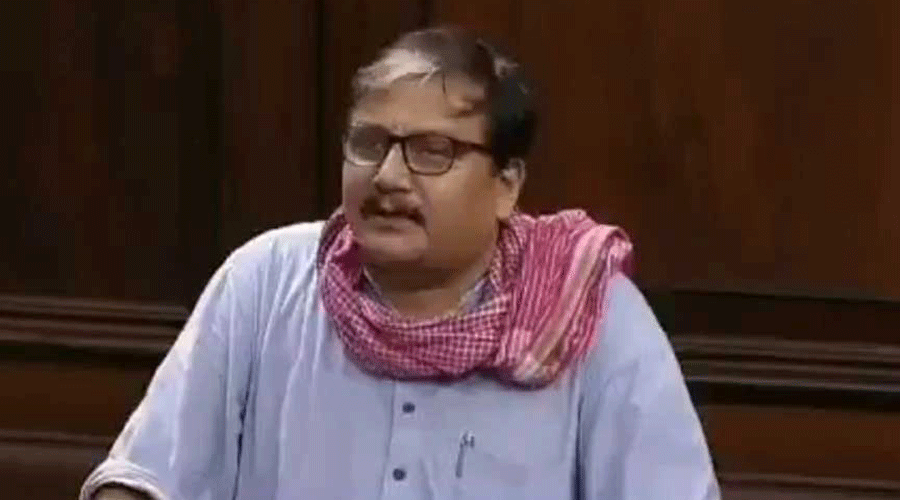 ---
New Delhi
|
Published 30.03.22, 02:42 AM
|
---
As the Indian Youth Congress on Tuesday protested against the rising prices of essential commodities by cooking on the road, Rashtriya Janata Dal Rajya Sabha member Manoj Jha said the BJP wasn't worried because its electoral successes didn't depend on solving people's problems.
Jha argued that the Narendra Modi government didn't pay even a modicum of heed to the Opposition's protests on the savage increase in prices because their source of political strength was different.
"They survive on the fuel of hate; they win elections not by solving problems of the people, by addressing their concerns. They create divisions in society, incite passions and win. Animosity among the citizens is their strength. Hence our discourse doesn't affect their electoral prospects," Jha said.
The Rajya Sabha member said: "It is a political tragedy that the ruling party keeps winning when people's miseries keep piling up. The poor doesn't have food to eat. They can't afford simple vegetables, oil and pulses. Sarkar ka matlab hai sarokar (Government is about people's issues). When the government forgets people's concerns and nourishes a few chosen capitalists… we know the challenges aren't ordinary."
Asked what was the way out, the RJD leader told The Telegraph: "People have to rise against this tendency of the government. The regime has mastered the craft of creating optical illusion and thereby they think that the problems and concerns of people in their everyday life is not going to affect their electoral fortunes."
"Recent election results have further emboldened their position as well as perception. However, they should be wary of the fact such huge disconnect between how the inflation impacts common people and the outcomes of elections shall pose a serious existential challenge to the way democracy is perceived," he added.
While the Modi government has been increasing the prices of petrol and diesel almost daily, it raised the price of cooking gas cylinder by Rs 50 in one go.
Though the government is now blaming the Russia-Ukraine war for the abnormal rise in prices of petroleum products, they sold these items at an abnormal rate even when crude prices in international markets had crashed.
Petrol had already touched Rs 100 a litre while diesel price almost doubled over the last few years.
The Congress has planned a nationwide agitation against rising prices from March 31.