Taliban claim engagement with Indian official at Moscow
There has been no official confirmation from India, though the MEA joint secretary, J.P. Singh, is in Russia to participate in the Moscow format meeting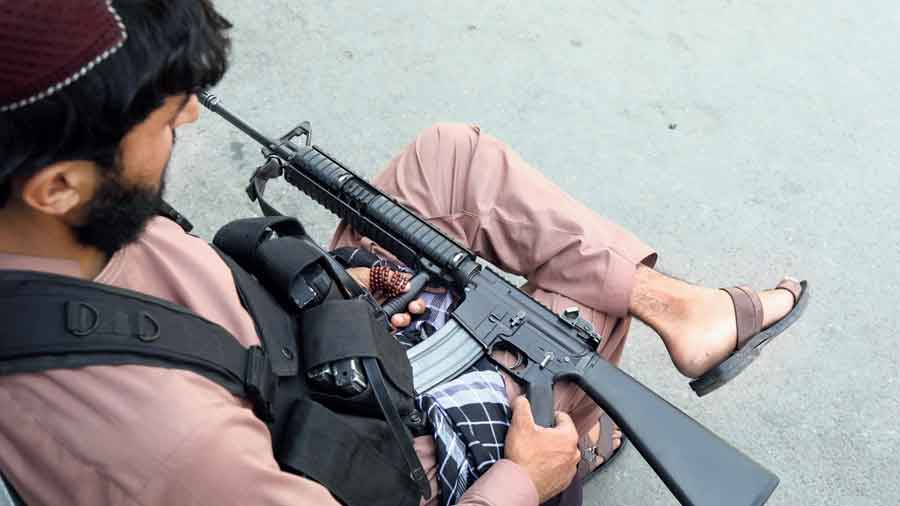 Representational Image
File picture
---
New Delhi
|
Published 21.10.21, 02:27 AM
|
---
The Taliban on Wednesday night claimed to have engaged with the Indian official attending the Moscow format meeting on Afghanistan, suggesting the two sides had emphasised the need to expand diplomatic and economic ties.
There was no official confirmation from India on such a bilateral engagement though the joint secretary in the external affairs ministry, J.P. Singh, is in Russia to participate in the Moscow format meeting.
The meeting advocated taking into account the new reality in Afghanistan irrespective of recognition of the new government in Kabul by the international community.
"The delegation of the Islamic Emirate met with the Special Representative of India for Iran, Pakistan and Afghanistan," the official spokesperson for the Afghanistan government, Zabihullah Mujahid, tweeted late on Wednesday night.
According to Mujahid, a high-level delegation led by Afghanistan's deputy Prime Minister, Maulvi Abdul Salam Hanafi, met Singh and the rest of the Indian delegation on the sidelines of the Moscow format meeting.
Mujahid said both sides considered it necessary to take into account each other's concerns and improve diplomatic and economic relations. The Indian side, he added, expressed readiness to provide extensive humanitarian assistance to the Afghans.
The joint statement issued at the end of the meeting of the Moscow format said: "Further practical engagement with Afghanistan needed to take into account the new reality, that is the Taliban coming to power in the country, irrespective of the official recognition of the new Afghan government by the international community."
Besides reaffirming the need for the new government to be inclusive and representative of all the "ethno-political forces in the country", the statement said all sides had proposed to launch a collective initiative to convene a broad-based international donor conference under the auspices of the United Nations as soon as possible.
This would be done with the understanding that the core burden of the post-conflict economic and financial reconstruction and development of Afghanistan must be shouldered by troop-based actors that were in the country for the past 20 years.
The Moscow format saw India sit at the same table as the Taliban government for the first time. Besides India, hosts Russia and Afghanistan, seven other countries including Pakistan and China attended the meeting.
Before this, there had been only one other officially acknowledged contact with the Taliban — in Doha on August 31 when India announced that senior Taliban leader Sher Mohammad Abbas Stanekzai had met the Indian ambassador to Qatar, Deepak Mittal, at the embassy.
The Taliban have till now not talked about this meeting, which took place a fortnight after the group overran Kabul but before it formally formed the government.