Sushma's power to read French 'happiness'
Her French counterpart happened to be in India when the Rafale verdict was delivered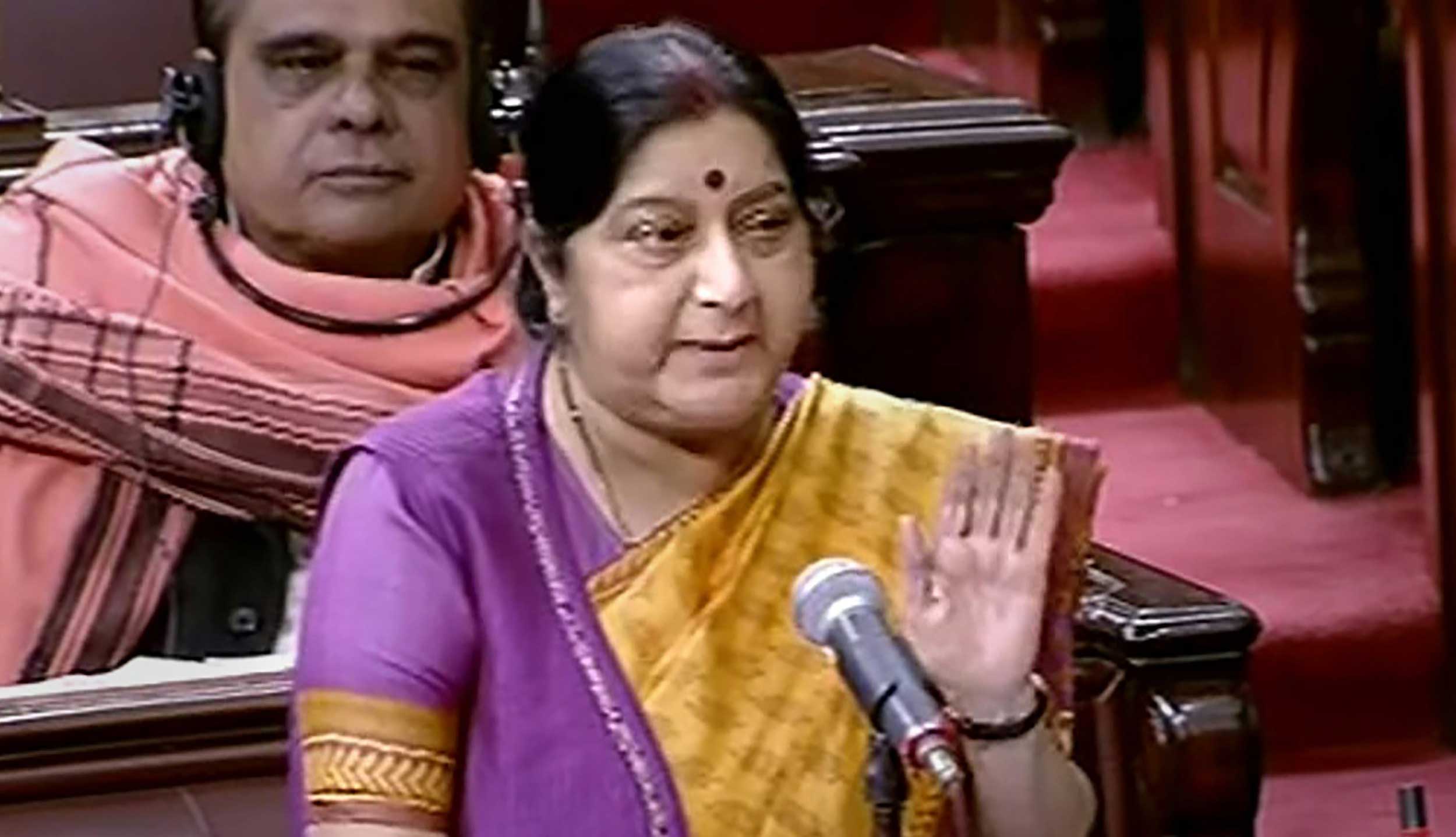 ---
---
Foreign minister Sushma Swaraj told the Rajya Sabha on Thursday that her French counterpart Jean-Yves Le Drian was "extremely happy" after the Supreme Court gave the Centre a clean chit on the Rafale deal last month.
But she added that they had not discussed the deal. "The issue of Rafale after the Supreme Court verdict was not discussed," Sushma said to a question from Shiv Sena MP Sanjay Raut.
Le Drian happened to be in India on December 15, when the verdict was delivered, by coincidence, she said.
"He was extremely happy over the judgment. He expressed happiness but did not feel the need for discussion," Sushma said.
Trinamul Congress MP Shukhendu Shekhar Roy asked: "Was he happy because the Supreme Court did not order an investigation?"
Sushma replied: "Because of the judgment, all the controversies were brought to an end. That is why he was happy."
Sanjay Singh of the AAP said there was a contradiction in the minister's reply because she had said the French minister was happy about the judgment but there was no discussion on Rafale.
Sushma said: "Happiness was well evident from his views. There is no contradiction in what I said."