Supreme Court 'right-to-undress' comment
The comment came during an inconclusive hearing of petitions challenging a Karnataka HC order that upheld the govt's ban on the hijab at educational institutions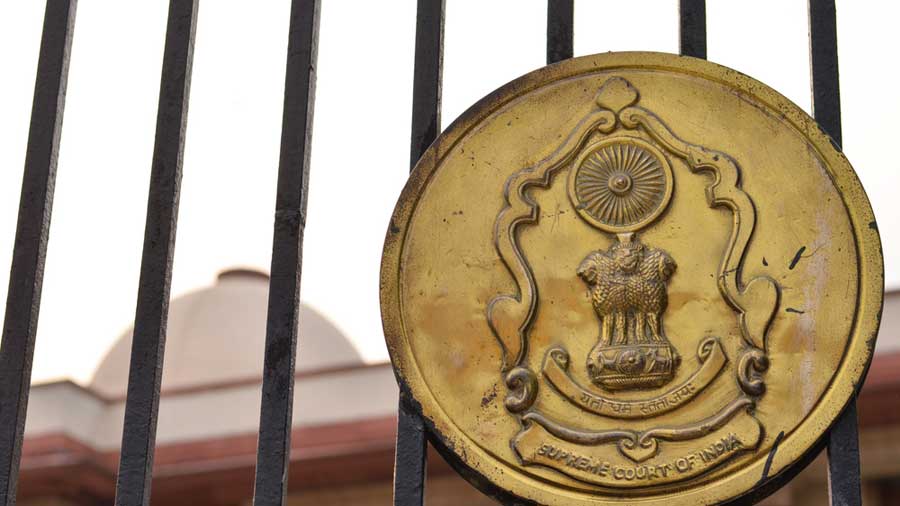 Representational image.
File photo
---
New Delhi
|
Published 08.09.22, 01:52 AM
|
---
The Supreme Court on Wednesday observed that arguments on the hijab and other markers of religious identity cannot be elevated to the level of fundamental rights, as that would lead to the "illogical" assertion of the "right to undress" as a fundamental right.
"We cannot take it to illogical ends. If you say the right to dress is a fundamental right, then the right to undress also becomes a fundamental right," Justice Hemant Gupta told senior advocate Devadatt Kamat.
The comment came during an inconclusive hearing of petitions challenging a Karnataka High Court order that upheld the state government's ban on the hijab and other religious clothing at its educational institutions. Kamat, appearing for some of the petitioners — aggrieved Muslim girl students — responded: "My Lords, I am not here to make cliché arguments; I am only proving a point. The fact is, nobody is undressing in school."
Justice Gupta shot back: "No one is denying the right to dress."Undressing at a public place is likely to attract the charge of obscenity, prohibited under Indian Penal Code sections 292, 293 and 294 and punishable by up to three years in jail.The two-judge bench headed by Justice Gupta, which included Justice Sudhanshu Dhulia, also brushed aside Kamat's argument that students in south India wear markers of religious identity such as the namam (white lines across the forehead), sacred thread, rudraksh and the Cross. Therefore, he argued, there can be no restrictions on wearing the hijab.
"But the rudraksh and the Cross are worn inside the shirt. No one is removing your shirt to find out what you are wearing. It is not displayed outside. It is not violating the discipline of the school," the bench observed.Kamat argued the hijab ban ran counter to the right to privacy and personal choice that the apex court had upheld under Article 21 (right to life and personal liberty).He underlined that the central government's Kendriya Vidyalayas allow students to wear the hijab.
"In the Kendriya Vidyalayas, a head scarf of a colour matching the uniform for girls is allowed. It makes a reasonable accommodation for Muslim girls…. This was placed before the high court; the high court said the central government is different from the state," he said.
Justice Dhulia said: "I do not think any other country has as much diversity as our country. All other countries in the world have a uniform law for its citizens."Kamat argued that countries such as South Africa, the US and Canada do not even have school uniforms; they allow students to wear dresses of their choice.The arguments will continue on Thursday.