Supreme Court relief to NIA on activist
The bench issued notice to Navalakha for his response and posted the matter for further hearing on June 15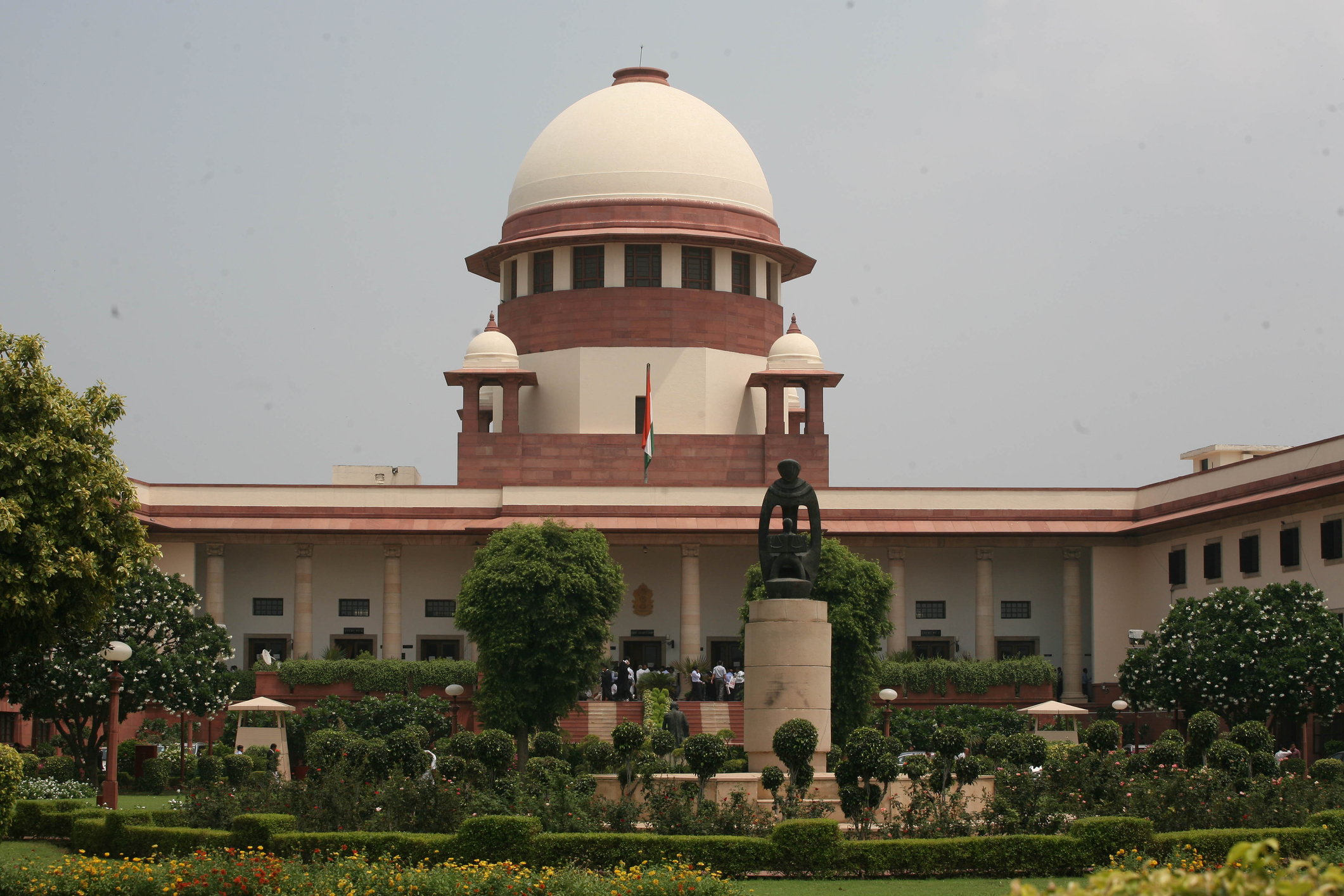 ---
---
The Supreme Court on Tuesday stayed a Delhi High Court order directing the National Investigation Agency to produce all 2018 Bhima Koregaon violence records involving civil rights activist Gautam Navalakha, who is at present in judicial custody.
A bench headed by Justice Arun Mishra stayed the high court order on an urgent request by solicitor-general Tushar Mehta on behalf of the NIA. It issued a notice to Navalakha for his response and posted the matter for further hearing on June 15.
A single judge-bench of Delhi High Court had on May 27 directed the NIA to produce the relevant material pending before the special NIA courts in Mumbai and Delhi, after Navalakha challenged the agency's move to shift him to Mumbai from Tihar jail on May 25 even while his interim bail application was pending in the high court.
Navalakha had on April 14 surrendered to a court in Delhi and was remanded in judicial custody in Tihar jail after the apex court on March 16 rejected his anticipatory bail plea. While his appeal for interim bail was pending in Delhi High Court, the NIA shifted him to Mumbai. It said cases under the Unlawful Activities (Prevention) Act (UAPA) and other IPC offences were pending against him in Maharashtra.
After Navalakha challenged the NIA's move, Delhi High Court questioned the agency's action and said it appeared to have acted in "…unseemly haste" and "frantic hurry" in "whisking away" the activist to Mumbai.
"Prima-facie it appears that while on the last date, this court had granted adequate time to the NIA to file its status report in response to the interim bail plea and while the NIA has filed an affidavit opposing that plea, the NIA has acted in unseemly haste to instead remove the applicant out of the very jurisdiction of this court and, if the applicant is right, without even Informing the special judge (NIA), Mumbai, or the special judge (NIA), Delhi, of the pendency of the present proceedings," the high court had said.
The NIA has challenged the high court order in the Supreme Court.
It said that on May 25 Navalakha was taken from Tihar jail in Delhi, where he was temporally lodged because of the national lockdown, to Mumbai where the FIRs are lodged. Navalakha was produced before the NIA special court in Mumbai on May 26 and sent to judicial custody until June 22. He is currently lodged at Taloja Central Jail in Mumbai, the agency said.
The NIA alleged that the single-judge bench of the Delhi High Court had erroneously entertained Navalakha's interim bail, as the same ought to have been made before the special NIA court in Mumbai by the accused.
The agency argued that only the NIA special court has the jurisdiction to deal with his bail plea.