SC nod for civil services exam on October 4
Authorities to follow all precautionary steps and standard operating procedures evolved by the ministry of health; centres to have not more than 100 students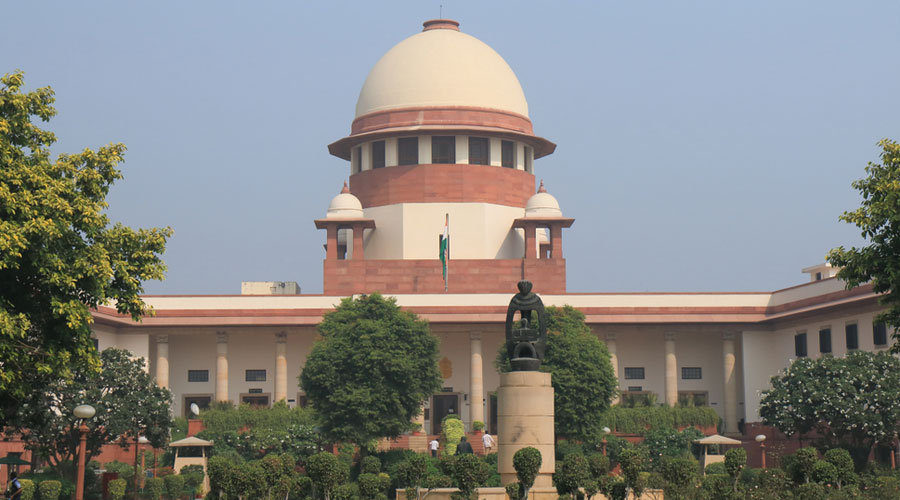 ---
---
The Supreme Court on Wednesday permitted the Union Public Service Commission to go ahead with the October 4 civil services exam as it rejected the plea of a batch of students for postponement of the exams by two-three months on account of the pandemic situation in the country.
A bench headed by Justice A.M. Khanwilkar, however, directed that the authorities must take all precautionary steps and standard operating procedures (SoPs) evolved by the ministry of health, including ensuring that no Covid positive student is allowed to take the exams and there shall be not more than 100 students in a centre, be fully followed.
"… but there are instructions that such patients cannot travel… It requires isolation how can lives be risked? We cannot breach protocol by saying quarantine has to be violated," the bench said, while rejecting the plea for permitting Covid positive candidates to appear for the exam.
The bench also comprising Justices B.R. Gavai and Krishna Murari rejected the plea of the candidates for merger of the 2020 civil services exams with that of the 2021 preliminary exams, which is tentatively scheduled for June 27. Justice Khanwilkar said there can be no merger as it would have a "cascading effect" on various other exams in the country.
The court passed the directions after taking on record the affidavit filed by the UPSC which stated that it had incurred an enormous expenditure for conduct of the exams at 72 centres and over 2,500 sub-centres across the country and all necessary precaution and SoPs are being followed to protect the health of the candidates and others.