'Homeopathy medicines not for mass consumption'
Supreme Court notice to Centre on Covid drug advisory
The SC bench granted eight weeks' time to the govt to file its response on the petition filed by Kerala-based physician and scientist Dr Cyriac Abby Philips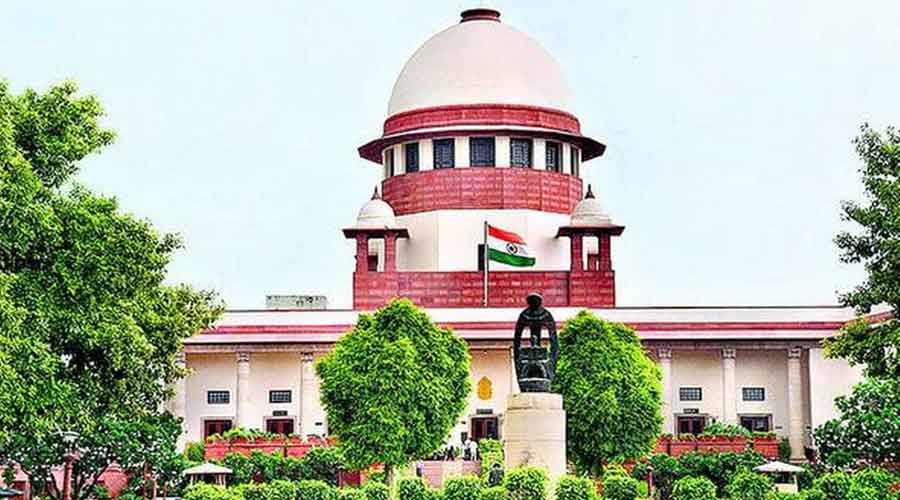 Supreme Court.
File photo
---
New Delhi
|
Published 15.03.22, 02:38 AM
|
---
The Supreme Court on Monday issued a notice to the Centre after hearing a PIL challenging the Ayush ministry's advisories empowering states and Union Territories to recommend homeopathy drug Arsenic Album 30 as a preventive measure against Covid-19.
A bench of Justice Vineet Saran and Justice Aniruddha Bose granted eight weeks' time to the Centre to file its response on the petition filed by Kerala-based physician and scientist Dr Cyriac Abby Philips and other science communicators.
The Ayush ministry's advisory and homeopathy guidelines have been challenged on the following legal grounds:
⚫ They violate the fundamental right to life and health.
⚫ The guidelines are wholly irrational, without any legal basis, based on surmises and conjunctures and are liable to be quashed.
"Apart from the scientifically accepted universal fact that there is no 'immunity booster', some of the after-effects of these guidelines were that even highly poisonous carcinogens like arsenic became part of the homeopathic medicine prescribed by some of the state governments like Kerala. Arsenicum Album 30CH (Ars. Alb. 30) is being distributed in Kerala on a mass scale to school-going children…" the petition filed through advocate Prashant Padmanabhan stated.
It was submitted that a recent study conducted by researchers from Mumbai and the US evaluating the efficacy of Arsenicum Album 30C in the prevention of Covid-19 in a quarantined population of around 2,300 people did not show any benefits.
The findings of the study were published in the journal Homeopathy in September 2021.
"In traditional homoeopathy, Arsenicum Album is used for two conditions… gastrointestinal disease and to treat arsenic poisoning. But according to the guideline, the drug has been prescribed for Influenza-like illness recently and in light of the Covid-19 pandemic, it was therefore chosen as the prophylactic.
"Although clinical trials are required to be done when the drug is repurposed, with respect to its efficacy and for safety, no such trial was conducted. The guidelines by Ayush ministry do not show that any study has been done.
"In any event, the homeopathy medicines by their very nature are proclaimed/advertised as 'individualized' and cannot be distributed for mass consumption as the Kerala government is doing," the petition stated.
Therefore, the Kerala government's order is in violation of Article 14 (right to equality) and Article 21 (life and liberty) of the Constitution, the petitioners said.
The petition alleged that as a consequence of the Ayush ministry guidelines, the Kerala government had resorted to mass distribution of Arsenicum Album 30CH containing arsenic, a metalloid and known carcinogen, to about 50 lakh schoolchildren.