Supreme Court bins Assam surgery leeway
The apex court said the state lacked the legislative competence to enact such a law, which was the preserve of Parliament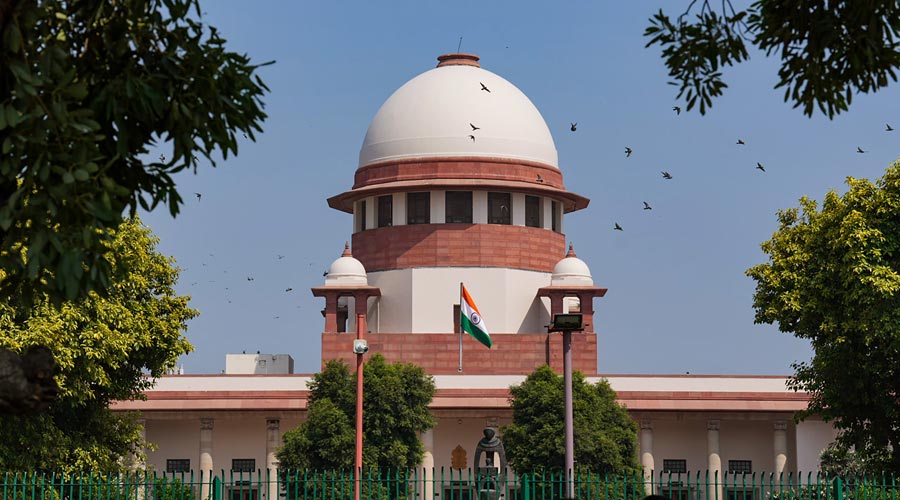 Supreme Court of India
File Photo
---
New Delhi
|
Published 25.01.23, 04:21 AM
|
---
The Supreme Court has confirmed as "unconstitutional" an Assam law that empowered medical diploma holders who are not medical graduates to carry out certain minor surgeries and prescribe drugs to patients in rural areas.
The apex court said the state lacked the legislative competence to enact such a law, which was the preserve of Parliament. Allowing states to enact laws such as the Assam Rural Health Regulatory Authority Act, 2004, would have "dangerous consequences", it added.
However, the apex court upheld the Assam Community Professional (Registration and Competency) Act, 2015, as constitutionally valid. It said the state had enacted this law only to empower about 131 medical diploma holders to work as "community professionals" and paramedical staff, assisting the regular medical community.
The Assam government had got the 2015 law enacted after Gauhati High Court struck down the 2004 law as unconstitutional on October 30, 2014. The apex court has now dismissed a batch of appeals moved by aggrieved diploma holders challenging the high court order.
The bench of Justices B.R. Gavai and B.V. Nagarathna referred to the Indian Medical Council Act, 1956, a central legislation, that says it would prevail in any conflict with any state legislation.
"…We find that rural health practitioners possessing a diploma under the Assam Act have been authorised to perform certain functions identical to those performed by medical practitioners who possess qualifications prescribed under the central Act," the court said.
"Such functions include treatment of common illnesses, prescription of certain categories of drugs, performance of minor surgeries, issuance of illness and death certificates. Performance of such functions by persons who do not possess the qualifications prescribed under the central Act, could, in our view, have dangerous consequences."
It added: "The impugned Act intended to provide for diploma holders in medicine and rural health care (DMRHC), to regulate their practice in medicine in rural areas and to regulate the opening of medical institutions to impart education and training for the course of Diploma in Medicine and Rural Health Care." On the 2015 law, the court said the petitions challenging it are liable to be dismissed.
"The said Act has been enacted with a view to restore the position of the 131 diploma holders in medicine and to give them continuity in service," the bench added.