Supreme Court asks: Srinagar is cold, why move around?
Oral observation came when Iltija's counsel Nitya Ramakrishnan sought permission for her to travel freely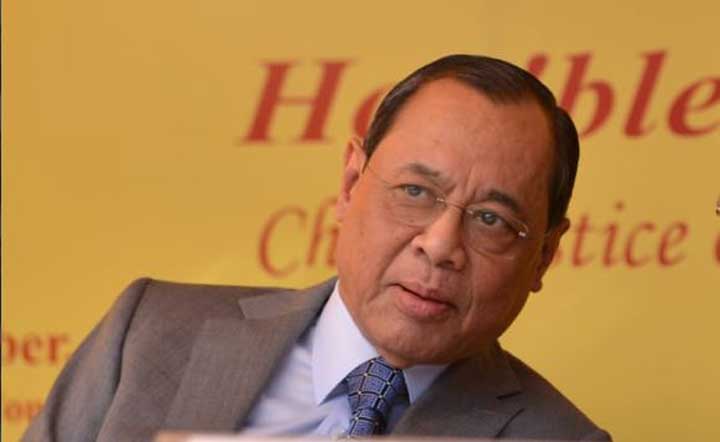 ---
New Delhi
|
Published 05.09.19, 09:35 PM
|
---
The Supreme Court on Thursday asked Iltija Mufti, daughter of former Jammu and Kashmir chief minister Mehbooba Mufti, why she wanted freedom of movement in Srinagar.
"Why do you want to move around? It is very cold in Srinagar," Chief Justice of India Ranjan Gogoi asked.
The oral observation came when Iltija's counsel Nitya Ramakrishnan sought permission for her to travel freely.
The Valley has been in lockdown since August 5, a situation that Srinagar mayor Junaid Azim Mattu had said is evolving into a "humanitarian crisis" with parents unable to communicate with children and patients unable to reach doctors in emergencies.
The court did grant Iltija permission to meet her mother, who is under arrest in the Valley like hundreds of other pro-India leaders.
Attorney general K.K. Venugopal and solicitor general Tushar Mehta had objected to the petition. Venugopal contended that Mehbooba's mother and sister had met her after taking permission from the district magistrate. "Why should she come here (Supreme Court) now?" he asked.
Mehta supported Venugopal's argument and said "she should have ideally approached the district magistrate."
However, Nithya Ramakrishnan argued that during the period Iltija lived in Srinagar after the lockdown, the atmosphere "had a chilling effect" on her, compelling her to finally fly to Chennai on August 22.
Mehta insisted that the Supreme Court should not pass any order on her request.
However, the Chief Justice rejected the Centre's objection and asked: "What is your objection in her going to Kashmir or her house? ...every citizen has the privilege to approach this forum."
The court then ordered: "…we are of the view that the state does not intend to prevent the petitioner from coming back to Srinagar and meeting her mother. She may return to Srinagar on the date of her choice and be free to meet her mother in private. So far as moving around in other parts of Srinagar is concerned, petitioner may feel free to do so subject to requisite permission of the district authorities."
Tarigami shift
The bench, which was hearing a batch of petitions on Kashmir, also directed that ailing CPM leader M.Y. Tarigami be "forthwith" shifted to AIIMS, New Delhi, after taking note of the sworn affidavit filed by CPM general secretary Sitaram Yechury alleging that his condition had deteriorated during the lockdown.
The court said the time and mode of travel would be decided by the state in consultation with his doctors at Sher-i-Kashmir Institute of Medical Sciences, Srinagar.
"We need hardly to emphasize that the movement shall be done forthwith by the concerned authorities. He will be allowed to be accompanied by his wife or a family member of his choice," Justice Gogoi said in a written order.
The bench also issued notice to the Union government for its reply on allegations made by Yechury in his affidavit. But the Chief Justice added: "The affidavit speaks of something for which he (Yechury) was not permitted to do on his visit…."
Media gag
The court listed for September 16 the hearing of the petition filed by Anuradha Bhasin, editor of Kashmir Times even as her advocate Vrinda Grover complained that the blockade on media was continuing for the past one month without any let up.
She urged the court to direct the Centre to produce the notification issued under which there has been a total clampdown on mobile and Internet services in the state.