Sunni Central Waqf Board to invite Yogi for Ayodhya stone-laying ceremony
Apart from a mosque, they intend to build a hospital, community kitchen, library and research centre on the five-acre land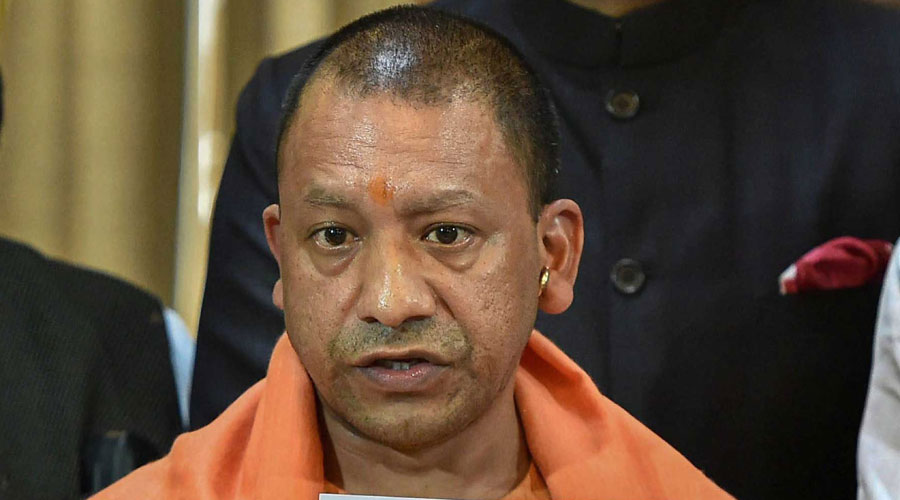 Yogi Adityanath
File picture
---
Lucknow
|
Published 11.08.20, 03:01 AM
|
---
The Sunni Central Waqf Board will invite Yogi Adityanath to the stone-laying on the five-acre alternative site in Ayodhya where it will build a mosque and other structures, the trust set up to oversee the construction has said.
The statement by the Indo-Islamic Cultural Foundation belies a public comment made by the chief minister on August 4 that "the (Sunni board) trust will not invite me to their programme in Ayodhya".
Adityanath had added: "And more precisely, I'm not going to attend it."
"We will invite the chief minister and expect that he will actively participate in the construction of the structures we have planned," Foundation (trust) member Athar Hussain, a community leader, told reporters in Lucknow on Monday.
Another Foundation member, asking not to be named, suggested the trust might make it easier for Adityanath by splitting the stone-laying for the mosque from that for the other structures and inviting the chief minister only to the latter event.
Apart from a mosque, the Sunni board intends to build a hospital, community kitchen, library and research centre on the five-acre land.
"We don't want to annoy anybody. While we want the chief minister to attend all our events to initiate the project, we might organise two foundation stone-laying functions — one for the mosque and another for the rest of the structures," the trust member said.
"At our meeting to be held early next month, we may resolve to invite the chief minister to our second programme. His Hindutva identity can, for him, be an obstacle to attending an event for the construction of a mosque."
The Supreme Court had last November handed the 2.77-acre disputed plot to the Hindu side while asking the central and state governments to allot a five-acre plot to the Sunni board to build a mosque somewhere else in Ayodhya district.
On Friday, the Ayodhya administration transferred five acres in village Dhannipur, 30km from Ayodhya town, to the Sunni board.
Hussain said the trust had rented an office at Burlington Square in Lucknow, where its first meeting would be held in the first week of September. It would decide everything from the site map to the budget.