Paranoid overreaction: Calcutta High Court
Student exit order over CAA rally set aside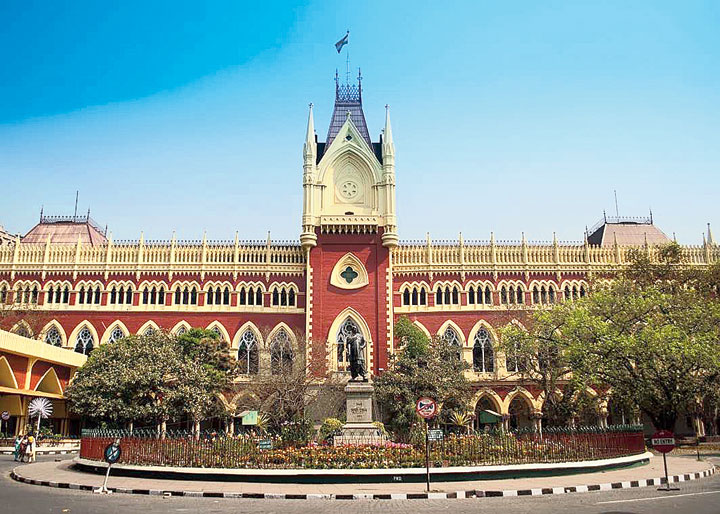 ---
|
Calcutta
|
Published 18.03.20, 09:41 PM
---
Calcutta High Court on Wednesday set aside as a "paranoid overreaction" a central government order that had expelled a Polish student of Jadavpur University for alleged "anti-government" activities after he participated in an anti-Citizenship Amendment Act rally.
The Foreigners' Regional Registration Office (FRRO), a home ministry wing, had asked 26-year-old Kamil Sedchinski, a postgraduate student of comparative literature with specialisation in Bengali, to leave India.
Justice Sabyasachi Bhattacharya held that the FRRO had neither shown any reason for issuing the expulsion order nor given Sedchinski a chance to defend himself.
Phiroze Edulji, lawyer for the FRRO, said he had sought instructions from the Centre whether to challenge the verdict.
"The impugned order of expulsion is devoid of any reasons. The petitioner ought to have been given a right of hearing prior to curtailing his valuable rights, accrued by dint of his visa, issued and renewed subsequently by the central government itself," the verdict said.
"In the present case, a 'hearing' was alleged to have been given to the petitioner after his expulsion order was issued, which makes such 'hearing' merely a lip service and an eyewash."
It added: "The impugned order of expulsion thus appears to be a paranoid overreaction, contrary to the rights enshrined in Article 21…. The process of arriving at such decision is patently de hors (outside the scope of) the fundamental rights guaranteed by Article 21… and violative of the principle of audi alteram partem (hear the other side)."
The verdict can be cited as a precedent in the cases filed in other states relating to foreigners who have been asked to leave India for similar reasons. A Bangladeshi student of Visva-Bharati left India last month after being asked to do so for uploading a picture of an anti-CAA protest on her Facebook page.
Sources said Sedchinski had attended an anti-CAA rally at the Ram Leela Maidan in Moulali in December. The FRRO summoned him to its city office on February 14 but allowed him 10 more days after he sought additional time.
When Sedchinski reported at the FRRO on February 24, he was served with a notice dated February 14 asking him to leave India by March 9. He challenged the notification's validity in Calcutta High Court on March 4.
Representing him, barrister Jayanta Mitra had said the notice should be deemed invalid for two reasons.
"The department should have given proper reasons behind its decision and given the student the opportunity to defend himself," he had argued.
"The date mentioned in the notification was February 14. So, it is clear that the officials had made up their minds before giving the student a hearing. In the eyes of the law, this is not permissible."
Edulji had argued that it was not mandatory for his client to give the student an opportunity to defend himself or to show reasons for expelling him.
On March 5, the judge had issued an interim stay on the February 14 notice.