SSC candidates' Twitter appeal for results among birthday wishes for Modi
The 2017 exam results were stayed by the apex court last year, and the stay was lifted in May this year but the results are yet to be announced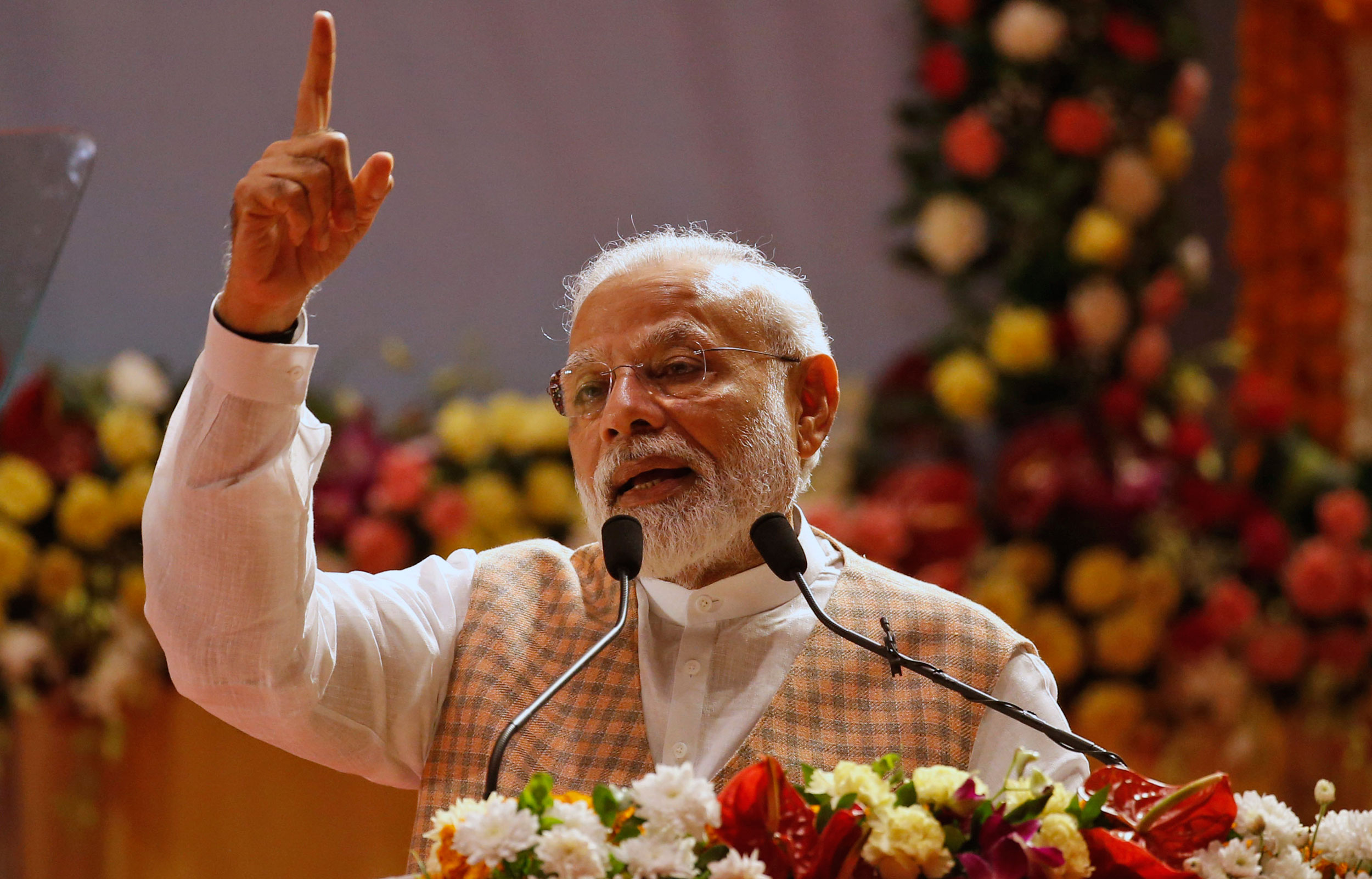 ---
---
Among the many birthday wishes and compliments that Narendra Modi got on September 17, one cluster stood out - Staff Selection Commission aspirants awaiting exam results for two years.
The aspirants tweeted that they had appeared for the SSC Combined Graduate Level exam in 2017. The final results were delayed as the apex court stayed the process in 2018 after allegations of a paper leak.
#ReleaseCGL17result trended on Twitter late in the day.
#बिना नौकरी शादी भी नहीं हो रही, 25 साल की उम्र से तैयारी शुरु करी थी 29 का हो गया। बिना नौकरी के घर मे लड़का तो दूर कोई भैंस देखने भी ना आता।#ReleaseCGL17Result@PMOIndia @ndtv @ABPNews @DoPTGoI @narendramodi

— Prem meena (@Premmee30388916) September 17, 2019
Around 30 lakh candidates had appeared in June 2017 for the first round of the test, of whom nearly 1.5 lakh qualified in the Tier I results announced in November that year. These aspirants for government jobs in central offices still don't know if they made it.
After the news of the paper leak broke, thousands of candidates protested for days at the SSC headquarters in New Delhi, demanding the ouster of SSC chairman Ashim Khurana and department of personnel and training minister Jitendera Singh.
After several days of protesting outside the Jawaharlal Nehru Stadium Metro, near the SSC office, then home ninister Rajnath Singh agreed to a CBI inquiry into the matter.
#ReleaseCGL17Result​
3 years, 4 exams, 1 re-exam, 26 Adjourned dates, 8 months of stay, 35000 students in a traumatic state, Hopelessness rising day by day. It has to stop at some point.
Declare SSC CGL 17 result.@narendramodi @PMOIndia @DrJitendraSingh @RahulGandhi @ndtv

— IGLM@tHedaredevil (@Girdhar94429505) September 17, 2019
On March 2018, the Supreme Court stayed the declaration of the result pending the inquiry. The stay was lifted this year in May, but the results till now have not been announced.
#ReleaseCGL17Result@DrJitendraSingh @PMOIndia @sardanarohit @RubikaLiyaquat @narendramodi

System is shameless and we, CGL 17 aspirants, are sleepless!!

Declare the final results SSC CGL 2017.

— RKS (@rks3009rks) September 17, 2019
#ReleaseCGL17Result
There is a saying -- NO PAIN NO GAIN
But SSC CGL 17 aspirants experienced only pain in last 2.5 years
with ZERO gain. @narendramodi@PMOIndia@ShashiTharoor@priyankagandhi@RahulGandhi@ndtv@NandanNilekani@Plaid_Putin@POTUS

— Ravindra (@Ravindr84747374) September 17, 2019
According to reports published widely early this year, Khurana, who still hold the chair at the SSC, was given a year's extension against rules in the department of personnel and training. It was found through an RTI that the government bypassed legal norms, even went against the recommendation of the law ministry, to extend the tenure of the Gujarat cadre officer.
"…by extending Mr. Khurana's tenure illegally and unconstitutionally, the PM is granting patronage to corruption in the nation's largest recruitment agency," Swaraj India member Anupam was quoted as telling The Hindu when the news broke. Swaraj India was at the forefront of the protests against corruption in the way SSC conducted exams through its Yuva Halla Bol campaign.
Happy bday Modiji!
Sir pls declare the final results of SSC CGL 17 and give us a reason to be happy. We have waited for so long. Pls sir!#ReleaseCGL17Result@DoPTGoI @PMOIndia @narendramodi @AmitShah @AmitShahOffice @ravishndtv @ndtv @the_hindu @IndianExpress @htTweets pic.twitter.com/qmzb5rkarh

— Vivek (@Vi_Sa_96) September 17, 2019
Wish u a very happy B-Day sir @narendramodi
from 8025 families who r waiting for their final result of ssc cgl 17 exam. 😢@DrJitendraSingh
@ravishndtv
@PMOIndia
@priyankagandhi
@ndtv
@ABPNews
#ReleaseCGL17Result ....

— RAVI 🇮🇳 (@imravi7227) September 17, 2019