Akalis object, govt holds back farm reforms bills
The Punjab-based party, which had supported the proposed changes when ordinances had been passed in June, shifted track after farmers erupted in protest in the agriculture-rich state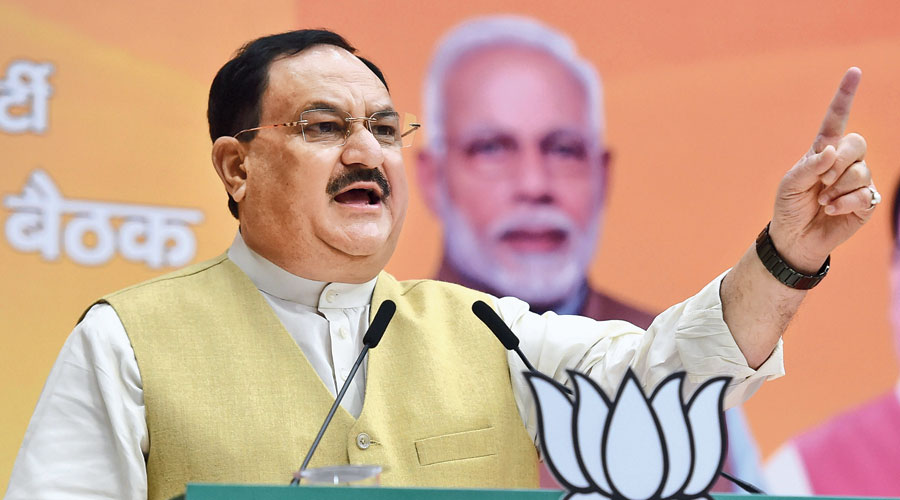 ---
---
BJP president J.P. Nadda blew hot and cold over the farm reforms bills the government has lined up for ratification in Parliament, tearing into the Congress for opposing them but exercising caution while tackling ally Shiromani Akali Dal, which too has objected to the plan.
Nadda hailed as "farsighted" and "revolutionary" the Essential Commodities (Amendment) Bill, Farmers' Produce Trade and Commerce (Promotion and Facilitation) Bill and the Farmers' (Empowerment and Protection) Agreement of Price Assurance and Farm Services Bill, which are to be passed in the current monsoon session of Parliament.
The Essential Commodities (Amendment) Bill cleared the Lok Sabha on Tuesday. The Farmers' (Empowerment and Protection) Agreement of Price Assurance and Farm Services Bill was scheduled to be taken up by the Lower House on Wednesday but was held back, with sources claiming the government was trying to get the Akali Dal on board.
The Punjab-based Akali Dal, which had supported the proposed changes when ordinances had been passed in June, shifted track after farmers erupted in protest in the agriculture-rich state and also in neighbouring Haryana. The protests are being led by Congress veteran and Punjab chief minister Amarinder Singh.
The Akalis are now claiming that the central government didn't consult them before the three ordinances were approved by the Union cabinet in June and have asked its two members in the Lok Sabha and three in the Rajya Sabha to vote against the bills.
Akali Dal chief Sukhbir Singh Badal has urged the government to talk to the farmers and address their concerns before rushing through the bills in Parliament. "The Akali Dal can go to any extent to protect the interests of the farmers," Badal said on Tuesday.
Asked about the ally's objection, Nadda said: "We are talking to them and their concerns will be addressed."
The BJP chief, however, did not have such kind words for the Congress, which has been from the beginning opposing the proposed changes. The Congress has threatened a mass protest and vowed to defeat the "conspiracy to hand over the farm sector to crony capitalists".
Nadda accused the party of opposing the bills only for politics and in the process trying to harm the interests of farmers. He also accused the Congress of maintaining double standard, claiming that the party had been in favour of the reforms in the past but had turned against them only to play politics.