Scholars' cry for bail to academic
The case comes up for hearing on Tuesday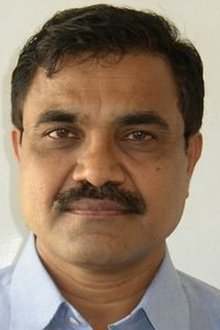 ---
---
A pan-India rights group for education and Ambedkarite scholars from across the world on Monday urged the Supreme Court to reconsider its decision to deny anticipatory bail to Anand Teltumbde, an academic accused of involvement with the 2018 Bhima Koregaon violence in Pune.
The plea came at a virtual press conference where Jagmohan Singh, president of the All India Forum for Right To Education, said the court should grant pre-arrest bail to Teltumbde.
The case comes up for hearing on Tuesday.
"Teltumbde is a senior academic," Singh, nephew of freedom fighter Bhagat Singh, said.
"The court has released convicted persons from jail because their stay inside jails is not safe during this time when Covid-19 is spreading. There is no credible evidence against Teltumbde in this case. It is not proper to arrest him and put him in jail."
The top court had last month rejected the professor's anticipatory bail application and given him three weeks to surrender. The deadline ends on Monday night.
Another petition for anticipatory bail is due to come up for hearing on Tuesday.
Teltumbde is facing arrest for his alleged role in organising the December 31, 2017, meeting in Pune of the Elgar Parishad, a group that Justice P.B. Sawant, a retired Supreme Court judge, had started to reduce the acrimony between Marathas and Scheduled Castes over the SC-ST (Prevention of Atrocities) Act and demand for special quotas.
Violence had broken out a day after the Parishad met when Dalits had gathered at Bhima Koregaon near Pune to celebrate the 200th anniversary of a battle in which English soldiers had defeated the Peshwa with the help of Mahar troops. One person died in the violence.
Pune police have also claimed that some of the organisers of the Elgar Parishad had planned to kill the Prime Minister. The National Investigation Agency is probing the matter.
The AIFRTE said the case relies on a reference to someone called Anand in a letter found on the computer of Rhona Wilson, another accused in the case, and that the document's authenticity itself was in doubt.
US-based academic and Ambedkarite scholar Suraj Yengde, author of Caste Matters, said the government was trying to intimidate scholars and academics who didn't believe in the caste divide.
"The charges against Teltumbde are flimsy. The government is stifling voices who are demanding accountability and social justice. Such arrest is also aimed at intimidating the secular and anti-caste believing academics to express their views freely," Yengde said.
Anil Wagde, an IIM Calcutta alumnus and Ambedkarite scholar, said the Bhima Koregaon meeting had started with those present taking an oath to abide by the Constitution.
"When bail is the rule and jail is the exception, still the judiciary didn't provide the relief to Anand. When Maharashtra wanted to take a re-look at the charges, the vindictive Centre took it under the NIA. Another caged parrot of the Centre," Wagde said.