Survivors may face risk of lung, brain damage
Scan on coronavirus long-term effects
The exercise comes amid suggestions that survivors may face increased risks of complications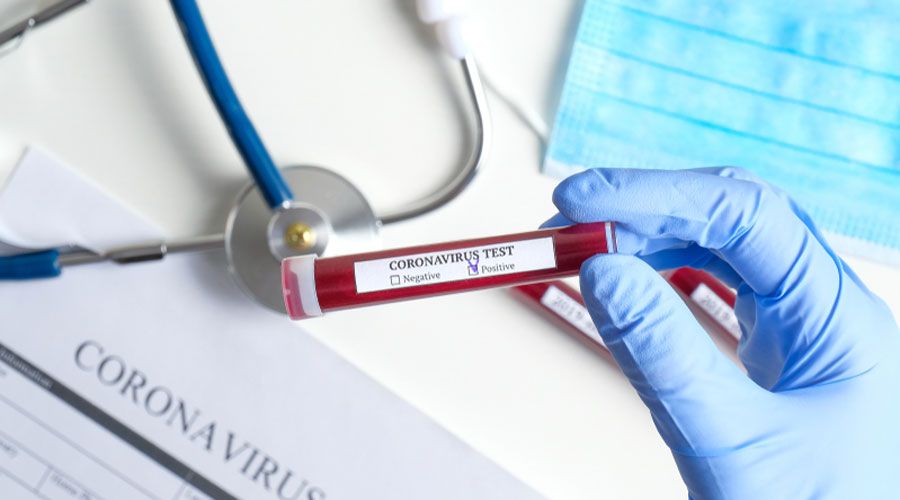 India recorded 28,498 new Covid-19 cases, raising the total number of the lab-confirmed infections to 906,752, of whom 311,565 patients are under medical supervision and 23,727 have died.
Shutterstock
---
New Delhi
|
Published 15.07.20, 01:28 AM
|
---
The Union health ministry has launched an exercise to probe long-term health problems among coronavirus disease survivors in India amid suggestions by medical researchers elsewhere that survivors may face increased risks of complications such as lung dysfunction or brain damage.
A senior health official said the ministry's directorate general of health services has begun a "consultative exercise" with senior doctors in several central medical colleges and hospitals to document the health of Covid-19 patients who have been discharged.
"The DGHS is in touch with treating doctors in several central government hospitals to find out whether those who have recovered are reporting any health complications," said Rajesh Bhushan, officer-on-special duty at the ministry.
He said doctors at the Lady Hardinge Medical College, Safdarjung Hospital and Ram Manohar Lohia Hospital in New Delhi and six All India Institutes of Medical Sciences across India will provide information to the DGHS on the long-term health of survivors. AIIMS, New Delhi, is also independently pursuing a similar exercise.
"Depending on the outcome of this exercise, we might revise clinical guidelines in future," Bhushan said.
The initiative comes amid reports from other countries about the long-term health complications among Covid-19 survivors but virtually no documented information about such complications among India's growing count of Covid-19 survivors — 571,460 on Tuesday.
India on Tuesday recorded 28,498 new Covid-19 cases, raising the total number of the lab-confirmed infections to 906,752, of whom 311,565 patients are under medical supervision and 23,727 have died.
A group of Italian doctors had expressed concern that Covid-19 patients who survive severe acute respiratory distress syndrome are more likely to be affected by chronic pain than patients who had only mild or moderate illness.
The Italian medics had pointed out that survivors of ARDS can develop a disorder marked by persistent fatigue, weakness, and limited exercise tolerance — defined as the distance walked in six minutes — linked to the use of corticosteroids used to treat the disease. "Chronic pain and weakness will develop in these survivors," they said in a medical journal, Anaesthesia and Analgesia.
German and US doctors had last month pointed out that during the acute phases of the Covid-19 infection, about one-third of patients develop neurological symptoms among whom one in four could be from direct involvement of the central nervous system.
Patients who show neurological symptoms included those with and without underlying neurological disorders, Michael Henneka, a neurologist at the University of Bonn and his colleagues said in their review paper published in the medical journal Alzheimer's Research and Therapy.
The doctors said Covid-19 may impact the brain through any or a combination of four mechanisms — direct viral encephalitis, systemic inflammation, dysfunction of the lung, kidney or liver and changes in the blood vessels that feed the brain.
The evidence "strongly suggests that patients surviving Covid-19 are at high risk for subsequent development of neurological disease and in particular Alzheimer's disease," the doctors said, urging the medical community and caregivers to remain alert to such complications.