SC to hear plea on poll commissioner parity
The petitioners contend that the step is needed to make the Election Commission truly independent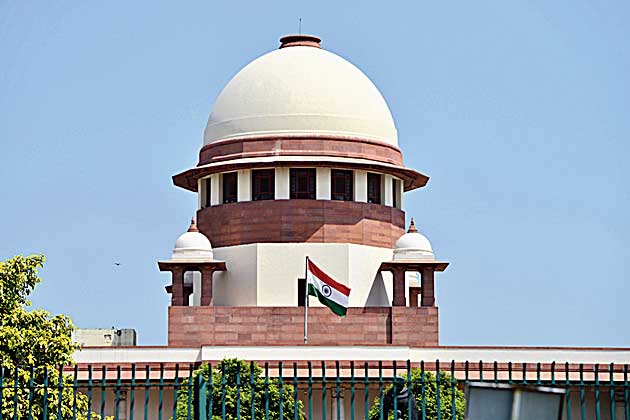 ---
---
The Supreme Court on Tuesday agreed to list after "four weeks" the hearing of two PILs filed in 2017 seeking constitutional status for the two election commissioners on a par with the chief election commissioner.
The petitioners — social activist Anoop Baranwal and advocate Ashwini Upadhyay — contend that such a step is needed to make the Election Commission truly independent and immune from extraneous influence.
A bench headed by Chief Justice S.A. Bobde gave the assurance after a counsel made the request for early hearing of the matter which was in October 2018 referred to a five-judge constitution bench but had not been taken up for further hearing.
The separate petitions have cited an apex court ruling in the T.N. Seshan vs. Union of India & Others case (1995) wherein it held that the chief election commissioner was not superior to the election commissioners, rather of the same position.
Clause (5) of Article 324 provides that the chief election commissioner shall not be removed from office except in the same manner and on the same grounds as Supreme Court judges.
However, the election commissioners, according to Article 324, can be removed on the recommendation of the chief election commissioner. The chief election commissioner, on the other hand, can be removed only through impeachment proceedings initiated by Parliament.
When the matter was referred to a five-judge constitution bench last year, attorney-general K.K. Venugopal had opposed the plea for a change in the existing system on the ground that so far no chief election commissioner had been accused of abusing his position. Venugopal had given the examples of Seshan and other poll panel chiefs to bolster his point.
According to Uphadyay's petition, the chief election commissioner and the election commissioners enjoy the same decision-making powers. However, Clause 5 of Article 324 does not provide similar protection to the election commissioners and merely says that they cannot be removed except on the recommendation of the chief election commissioner.
"The reason for giving protection to the CEC as enjoyed by the judge of this Hon'ble Court in matters of removability from office is in order to ensure autonomy to the ECI from external pulls and pressure.
"However, the rationale behind not affording similar protection to ECs is not explicable. The element of independence sought to be achieved under the Constitution is not exclusively for an individual alone but for the institution. Hence, autonomy to the ECI can only be strengthened if the ECs are also provided with similar protection as that of the CEC.
"Present constitutional guarantee is inadequate and requires an amendment to provide same protection and safeguard in the matter of removability of the ECs as available to the CEC," the plea had said.
According to Uphadyay, various committees and commissions have suggested that election commissioners be given immunity from arbitrary removal.