'Drop our stories from textbook'
Karnataka: Authors ask govt to drop their stories from textbooks
Devanur Mahadeva and G. Ramakrishna protest the rampant saffronisation of school books in BJP-ruled state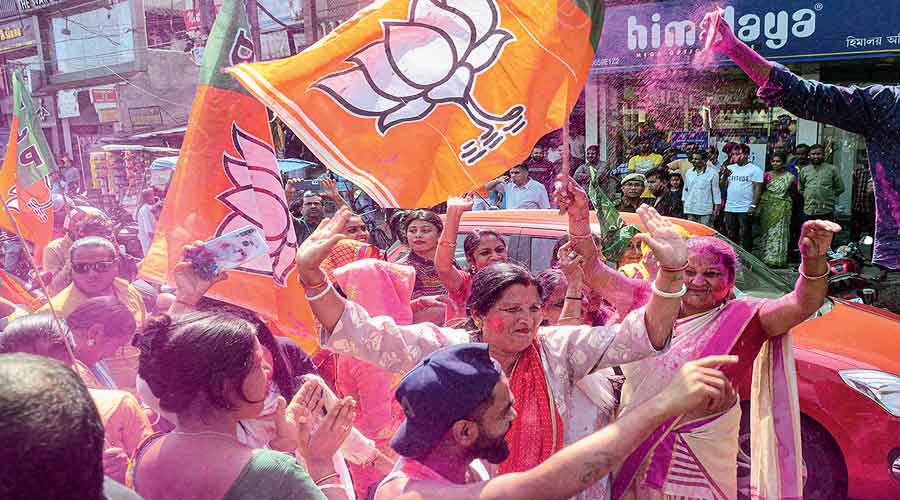 The changes have prompted even a Karnataka BJP lawmaker to warn that 'education is being destroyed'.
Representational image
---
Bangalore
|
Published 26.05.22, 02:56 AM
|
---
Two eminent Kannada authors have asked the Karnataka government to drop their works from school textbooks, protesting the rampant saffronisation of textbooks in the BJP-ruled state.
The protests by Devanur Mahadeva and G. Ramakrishna come after the textbooks included a speech by RSS founder Keshav Baliram Hedgewar while dropping the works of several progressive writers and lessons on social reformers such as Sree Narayana Guru of Kerala and Periyar of Tamil Nadu.
The changes have prompted even a Karnataka BJP lawmaker to warn that "education is being destroyed".
The two writers issued separate statements revoking permission for their works to be included in the textbooks.
The revised Kannada textbook for Class X features a speech by Hedgewar titled "Nijavaada aadarsha purusha yaaragabeku (Who should be the role model)?" and contains essays by Mahadeva and Ramakrishna.
"I will be happy if the story authored by me is not included in the textbook. But I want to clarify that if it is still included it has been done without my approval," Mahadeva, a Dalit novelist, said.
"Whoever dropped the works of L. Basavaraju, A.N. Murthy Rao, P. Lankesh (father of slain journalist Gauri Lankesh) and Sara Abubacker has no idea about the Kannada language and culture."
Ramakrishna, a Left-leaning scholar, said in his statement: "It is an intellectual disaster that children's minds are being poisoned with textbooks. Using education to play politics is unforgivable."
The school textbook review committee, headed by Sangh parivar co-traveller Rohith Chakrathirtha, recently revised Kannada-language textbooks for Classes I to X and social studies textbooks for Classes VI to X, triggering controversy with its omissions and inclusions.
The state government recently assigned Chakrathirtha to revise the textbooks of the pre-university courses (Classes XI and XII) too.
The critics of the saffronisation of textbooks include a BJP member of the Legislative Council, A.H. Vishwanath.
"This is a very serious issue. I was a primary education minister. It is distressing to see all this. Textbooks are not material for political fights," he said recently.
"It shouldn't be that each government revises textbooks according to its whims and fancies. Today, education is being destroyed. Destroying education and culture is as good as destroying the nation."
Vishwanath, one of 16 lawmakers who had joined the BJP in 2019 helping it topple the Janata Dal Secular-Congress coalition, has been speaking out against his new party after being sidelined.
"Who is Rohith Chakrathirtha? Is he a professor? He's just a Sangh parivar man," Vishwanath said.
"It is said that he has authored two books and written articles in newspapers. That doesn't make him a scholar. It's a disaster that a man who is not a scholar heads the textbook review committee."
Primary and secondary education minister B.C. Nagesh has defended Chakrathirtha.
"He was a professor at IIT and CET," the minister told reporters without clarifying what he had meant by CET, normally understood to stand for the Common Entrance Test for professional courses in the state.