Rijiju tweets support to cops, quickly deletes it
Within 10 minutes, the sports minister deleted the tweet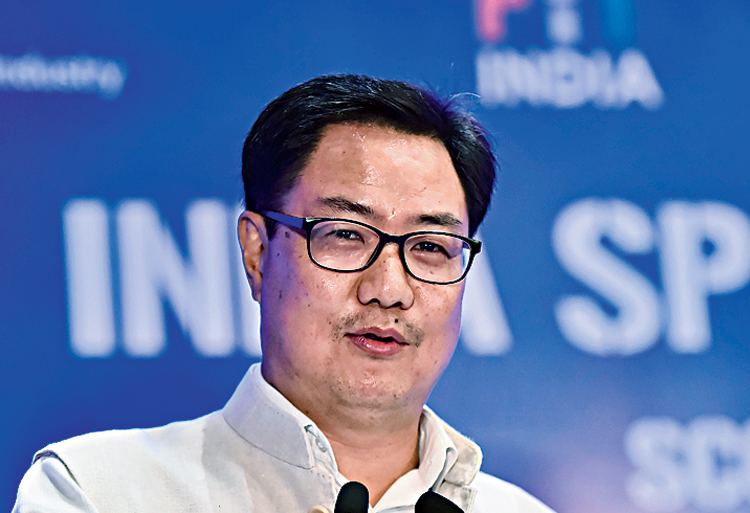 ---
---
Kiren Rijiju was the first minister in the Narendra Modi government to come out in support of Delhi police's unprecedented protest but later deleted his tweet.
Around 11am when cops were protesting outside the police headquarters in the capital, Rijiju, who was junior home minister in Modi's first term, tweeted: "Being a cop is a thankless job. But they don't do it for thanks. Police officers put their lives on the line every day. They are damned if they do, and damned even if they don't. What gets lost in all the anti-police rhetoric is the family left at home while a policeman serves."
Within 10 minutes, Rijiju, now the sports minister, deleted the tweet, leaving several officials in the home ministry puzzled as well as amused.
"He was the first minister to come out in support of the protesting cops and tweeted emphatically. We were surprised to see his tweet as home minister Amit Shah is yet to utter a word on the crisis," said a home ministry official.
Some Twitter users who had taken screenshots of Rijiju's tweet posted it and asked him the reason behind deleting it.
A home ministry official said: "He loves to tweet on every issue and it seems he could not resist. It appears that he forgot he is no longer junior home minister. The moment he realised that the home minister is Amit Shah, he deleted his tweet."
Another official said: "Seeing his tweet, some senior officers of Delhi police panicked and called us to find out what is the home ministry's stand."
At 12.14pm, Rijiju tweeted the video of a lawyer slapping a policeman. "Let's not take law into our hands," he wrote.