7,000 retired BHU employees yet to receive pension for March
The institution in Prime Minister Narendra Modi's Lok Sabha constituency is one of the oldest central universities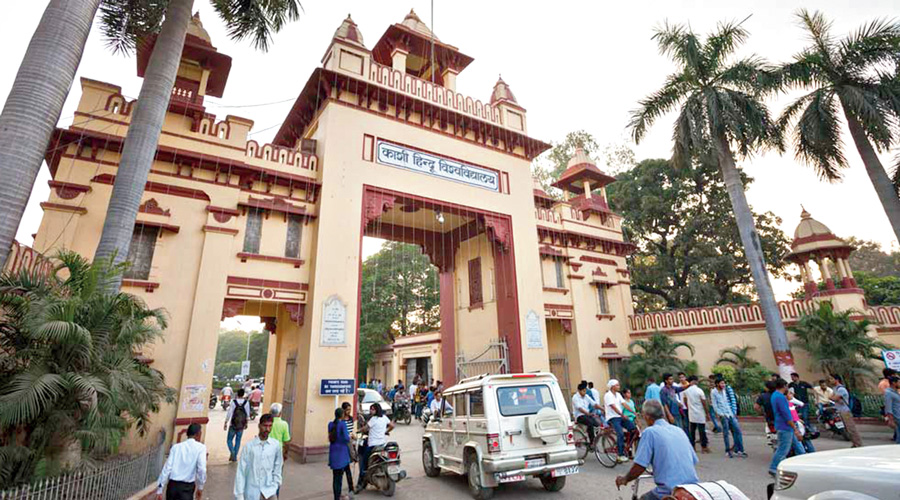 ---
---
Nearly 7,000 retired employees of Banaras Hindu University (BHU) have not received their pension for March till Monday.
The institution in Prime Minister Narendra Modi's Lok Sabha constituency is one of the oldest central universities. Three retired faculty members told this newspaper that the pension payment had been delayed by three to four days in April in earlier years because of red tape. However, the delay up to April 12 this year is unusual, they said.
"This has never happened ever since I started working in the BHU 40 years ago. This is unusual. It could be because of lack of funds with the government," said a retired faculty member.
Usually, the retired employees get their pension on the first day of every month. Since November last year, every university has opened a treasury single account (TSA) with the Reserve Bank of India, which is directly sending the salary and pension to the accounts of the beneficiaries. Earlier, the UGC was releasing funds to each institution which in turn was crediting the amount to the staff and pensioners.
In the BHU, the employees have got their salary in the first week.
The finance officer of the university, Abhay Kumar Thakur, said that the staff salary could be paid from the unspent money allocated under last year's budget.
"We did not receive the grants under the TSA for pension payment. We took the matter up with the UGC and the education ministry. Now the money has been released by the government. We hope to get it in a day," Thakur said.
Separate emails sent by this newspaper to the Union education ministry and the UGC had not elicited any response till Monday evening.
The BHU is not an isolated case. The employees and retired staff of Shri Lal Bahadur Shastri National Sanskrit University (SLBSNSU) have not received their salary and pension. For the past 10 months, the central university has been delaying the payment of salary and pension.
Its vice-chancellor Ramesh Kumar Pandey said that the issue had been sorted now. The salary would be paid on Tuesday, Pandey said.
"Our university was a deemed university earlier. It became a central university last year. The grants were getting delayed because of the conversion of our institution from deemed to central university. Now this has been sorted out. We will pay salary tomorrow (Tuesday) and pension by Wednesday. From this month, the payment will be on time," Pandey said on Monday.
A faculty member said he had been borrowing money every month to pay the EMI on his home loan on the fifth day of every month as he had committed.