Rahul Gandhi takes bull of faith by its horns
The Congress chief says Hinduism has become a political project for the BJP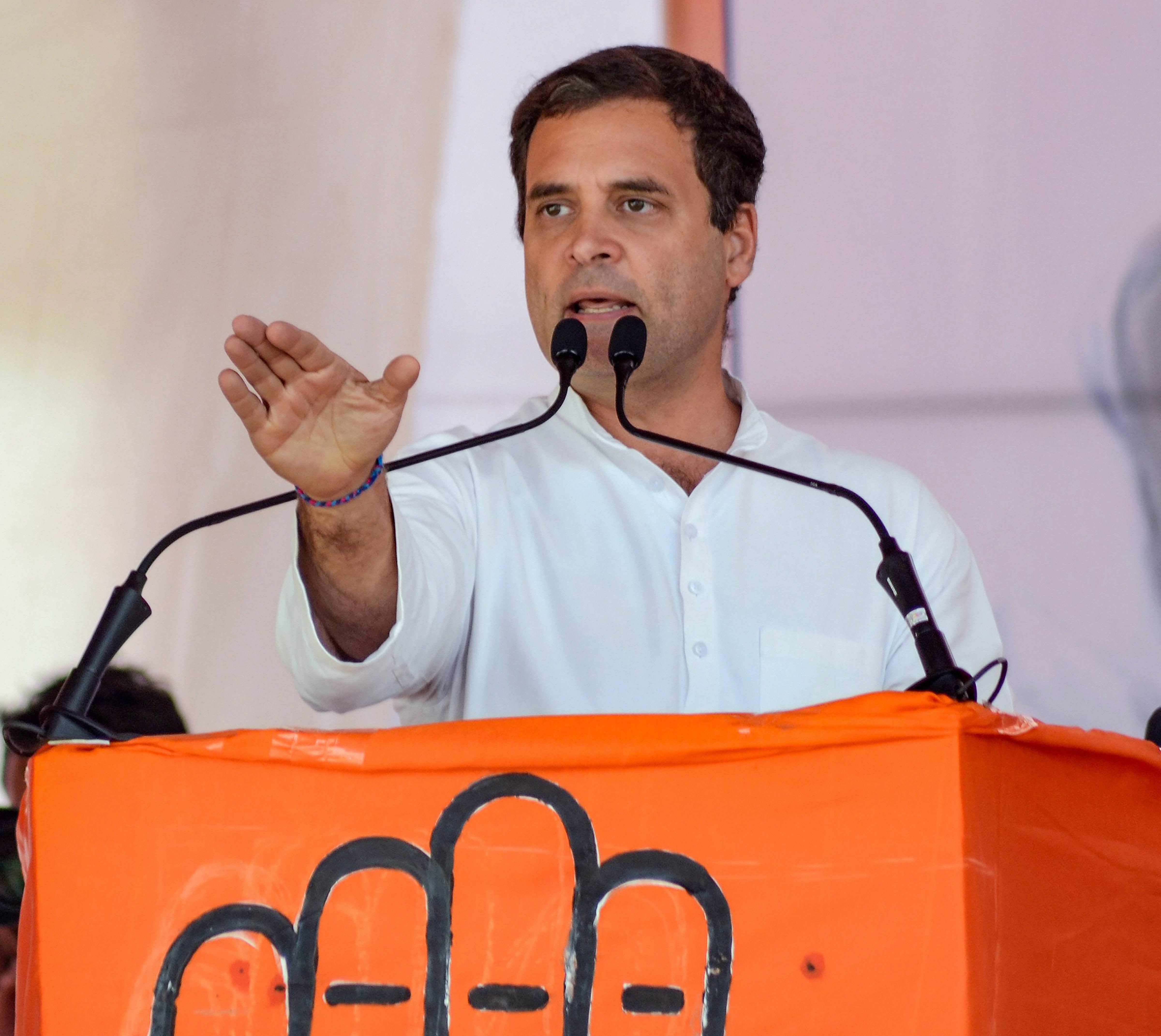 ---
New Delhi
|
Published 02.12.18, 10:42 PM
|
---
Any Indian who understands the true meaning of "our religion" is a threat to the RSS and the BJP, which only want to use Hindus for their political project, Rahul Gandhi has said.
In an interview to Rajasthan Patrika, which comes at a time he is under attack from the BJP for questioning Prime Minister Narendra Modi's understanding of Hinduism, the Congress president explained his stand on religion.
"There are two aspects. One, the personal impression of god. That is a matter of my heart. I have a perspective of religion and that will only deepen with time. I will probably talk about it in detail in the future. The second aspect is the religious faith of others. I am Congress president. If anybody calls me to a temple, to a mosque, to a gurdwara… I have to respect their sentiments," he said.
"When I went to Pushkar, Ajmer Sharif (during the campaign in Rajasthan), when I go to a gurdwara, I want to learn from every religion, whether it is my religion or others'. The BJP makes fun of this, because any Hindustani who understands Hindustan's religion poses a challenge to their ideology," Rahul added.
He continued: "The reason is, BJP leaders are impostors. They use our religion for political benefits. They don't understand our religion. If a political leader or public figure succeeds in discovering the essence of religion, it becomes a problem for the BJP. Mahatma Gandhi was the best illustration of this phenomenon. Followers of this ideology made fun of Gandhi. They hated him. This ideology of hate killed Gandhi. Because they could not digest that Gandhi's perspective of religion was correct."
BJP leaders, led by external affairs minister Sushma Swaraj, have mounted an attack on Rahul after he said in Udaipur on Saturday that Modi does not understand Hinduism. "What is the essence of Hinduism? What does the Gita say? That knowledge is with everybody, knowledge is all around you. Every living being has knowledge. Our PM says he is a Hindu but he doesn't understand the foundation of Hinduism. What kind of a Hindu is he?" he had asked.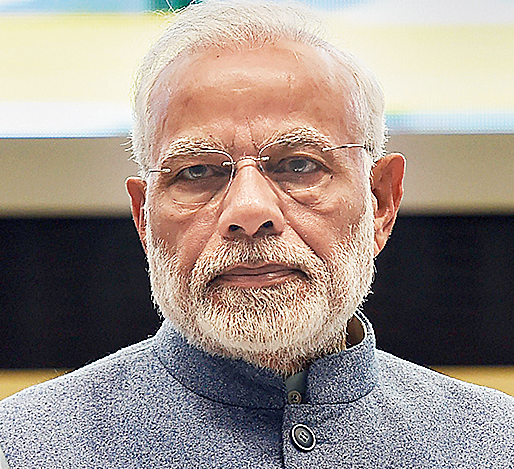 Unruffled by the attacks from Swaraj and her colleagues Smriti Irani and Ravi Shankar Prasad, the Congress chief repeated his point in the interview.
"When I talk of Shiva, I talk of destruction of ego. Shiva says, you are nothing in this universe. Accept this and then proceed…. Modi said the Indian elephant was sleeping before he arrived. I wondered if Modi's thinking was in tune with Hindu ethos. It wasn't," Rahul said.
The Congress has consistently maintained that Hinduism has nothing to do with Hindutva, which was a product of the Sangh parivar's communal agenda. Rahul has argued in the past that the RSS-BJP spread hatred and violence because of lack of understanding of the Hindu religion.
Asked about the lack of aggression in the Congress, he said in the interview: "We can't hate, we don't humiliate others. Modi's campaign rests on insulting others, his expressions reflect arrogance. He uses improper language for opponents. Our dignified manner shows our self-confidence, not our weakness."
Arguing that "Rahul was all about a journey to learn and discover the truth of life", he said, "if you ask me to define myself, I will say — humility".
Swaraj accused Rahul of building a "Hindu image" to woo voters. "Rahul and the Congress are confused about his own religion and caste. For years, the party built his image as a secular leader. But when they realised that Hindus are in majority, they thought a new image was required. So a Hindu image was created," she said.
The minister did not clarify whether she thinks a devout Hindu cannot be a secular leader.