The professor who is fascinated by Hindutva, social media, and humour
Rohit Chopra studies how Indian nationalists use technology. And then he combats them with satire as @IndiaExplained on Twitter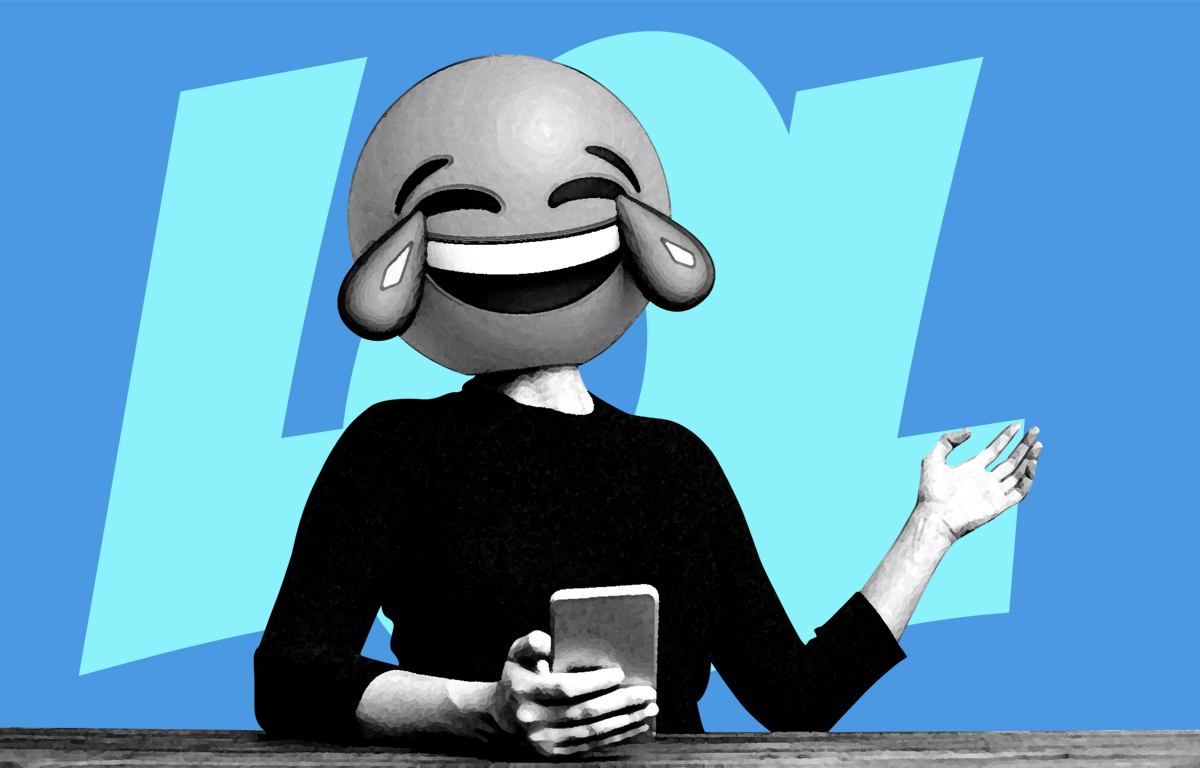 Illustration by Rahul Awasthi
---
Published 19.11.18, 12:41 PM
|
---
Prime Minister Narendra Modi's victory message on Twitter four years ago, when his party won India's national elections, remains one of the most retweeted tweets from India. The use of social media by India's ruling party, the Bharatiya Janata Party, is unprecedented in the country. On May 16, 2014 – the same day as Modi's victory tweet – in San Francisco, far from the heat and dust of India, a Twitter handle called @RushdieExplains was born. The parody account viewed India's politics and society purportedly through the eyes of acclaimed novelist Salman Rushdie.
When it came to current affairs, the account missed nothing and had a witty one-liner on everything. It began to resemble a character from Rushdie's Haroun and the Sea of Stories, a storyteller who never ran out of stories whose admirers called him the 'Ocean of Notions', while his critics referred to him as the 'Shah of Blah'.
Rohit Chopra, the Silicon Valley academic behind the account, is chuffed that people find him funny. The account attracted a large number of followers, and too frequently people began mistaking it for Rushdie's own Twitter account. At Rushdie's request, Chopra changed the handle. It was reborn sometime in 2016 as @IndiaExplained, an account Chopra runs with his childhood friend Bunty Bolta. The two honed their skills at repartee in the Kolkata neighbourhood where they grew up.
Their quips spare nobody, and are particularly sharp in their critique of the Indian right wing, including Modi. By now, reams have been written on the proliferation of Hindutva on social media, but Chopra began studying Hindu nationalists' use of technology 20 years ago, well before Facebook and Twitter were born. He recently finished writing his second book on the subject.
He discovered a gamut of Hindu nationalist websites in America. He wanted to understand why the internet had become a site for them to converge, and what role technology played in the articulation of their identity.
These are the questions he now attempts to answer as professor of global media and culture at Santa Clara University in the heart of Silicon Valley, a region that helped develop the internet in its embryonic stage, and where today's large social media companies are headquartered. Silicon Valley is also home to a growing population of Indian techies, many of whom are drawn to the BJP.
Chopra says: "Indians often feel marginalised by Western society. They want to see the emergence of a strong Indian state that would give them a sense of pride and self-respect. BJP represents just such a political outfit. BJP has efficiently used the internet to cultivate overseas Indians for many years."
That many of them are engineers may be a reflection of many Indians' obsession with studying science and technology at the cost of liberal arts. "The arts are absolutely integral to a secular, broad imagination of the world, exposing people to different points of view," says Chopra.
While many Indian engineers in the West despise the country's first prime minister, the secular, socialist Jawaharlal Nehru, they owe a great deal to him, says Chopra. His research examines Nehru's obsession with science, elevating the field to an almost religious status. This gave anyone with scientific or technological credentials a special kind of capital, allowing them to act as an authority on everything, he says. He calls the Indian techies of today 'Nehru's children,' as they benefited not only from Nehru-era investment in India's premier technology institutions, but also from his philosophical outlook towards science.
Many of them are now part of the cadre-based Hindu right, well suited to amplifying its message on social media. The same message is often posted hundreds of times, allowing the organisation to speak in one voice.
"They sometimes mess up with copy-paste. Their attack on female sexuality in the film Veere Di Wedding saw a flurry of identical social media posts on how embarrassing it was to watch the film with one's grandmother, provoking jokes about how one grandmother had 2,000 grandchildren," laughs Chopra.
While technology has been blamed for spreading hate in a world where WhatsApp rumours lead to lynching, Chopra says tech platforms are neither inherently good nor bad. "If tech can be used to bring citizens together for the Arab Spring, it can also be used to spread rumours and track activists," he says.
"You can never predict how media and technology will be used. The telephone was originally envisioned as an entertainment device and radio as business to business technology. WhatsApp in India was first used as a messaging service for businesses. Its current use in spreading communally sensitive rumours cannot be explained solely on the basis of its tech functionality," says Chopra, who is interested in the social context in which media and technology operate.
He points to various forms of technology that have been used to foster violence. "Radio was effectively used by Hutu commanders during the Rwanda genocide. And in the run up to the Babri Masjid demolition in India, cheap audio cassettes were used to blare fake messages of violence allegedly committed by minorities," says Chopra.
Although he does not blame social media for violence, he does say that anonymity on social media often leads to a lack of accountability. He says social media companies need to be more responsible about cracking down on expressions of hate on their platforms. Unsurprisingly, Chopra himself has received threats online, one of which was tracked to an Indian in Seattle.
He says: "I was always interested in engaging with Hindu nationalists on the internet. But when they attacked me and things got acrimonious, I felt I had as much right to the space as anyone else. I do not believe that a mob of trolls should control the internet. The idealist in me believes in techno-utopian libertarianism, the idea that the internet is a beautiful though unrealistic space where everyone can participate on equal terms. Though this may not be possible to achieve, it's still worth striving for."
Humour is his weapon of choice on the internet. "Humour has a sort of pathos to it that captures tragic aspects of the world. All great Shakespearean comedies, after all, are tragic at their core," he says. He is attracted to the absurd, and the way that parody gets at the heart of the matter. For him, there's nothing quite as effective at puncturing pretensions as satire. He's happy to be at the receiving end, too.
It's oddly liberating, he says, to know that more people engage with him on social media than will ever read his academic work – a reason for him not to take himself too seriously.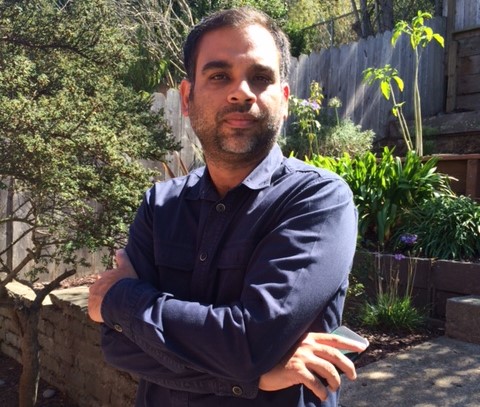 Chopra stumbled into the field in 1998, after a master's in literature from Bombay University, when his job search led him to Rediff.com, an early internet media player in India. "Rediff began as a web solutions company that accidentally forayed into journalism when it posted a cricket report online, drawing a huge response from non-resident Indians," says Chopra.
He was particularly interested in the enormous traction that three Hindu right-wing columnists at Rediff drew from overseas Indians. "One such column by Varsha Bhosle, daughter of Indian singer Asha Bhosle, justified the murder of missionary Graham Staines and his two children. I was suddenly exposed to extreme right-wing views I had never seen in the media before," says Chopra, who says Rediff unwittingly played a role in the creation of the Hindu right on the internet.
"From very early on, Hindu nationalists saw the internet as a space to be battled for against secular forces. They felt the print and electronic media had been taken over by seculars," says Chopra. He likens the structure of the Hindu right to the amorphous structure of the internet itself, with the Rashtriya Swayamsevak Sangh as the mothership loosely associated with a range of organisations.
He moved to the US to study online expressions of Hindu nationalism at Emory University in Atlanta. Every time he visited desi internet chatrooms, he found the conversation eventually devolved into arguments between Hindu nationalists and secular liberals. This gave him a window into what he wanted to study.