Rahul can make a good PM: Tejashwi
'Yes! He has all the qualities, he is the national president of India's oldest party and been in Parliament for the last 15 years'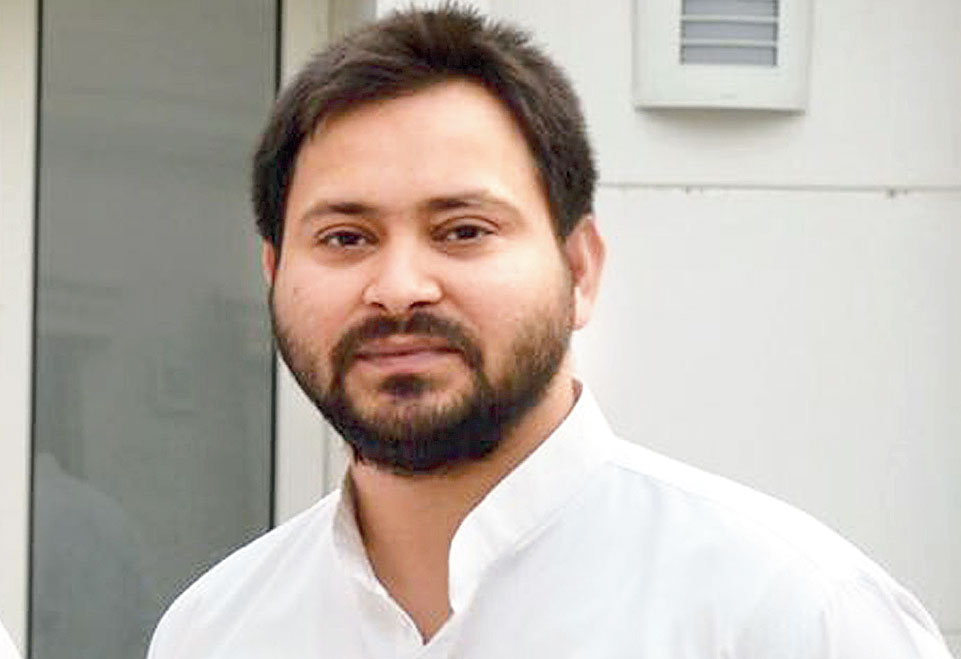 ---
---
Rashtriya Janata Dal leader Tejashwi Yadav thinks Rahul Gandhi has "all the qualities" to make a good Prime Minister but said the choice of who would lead could be settled collectively by the Opposition alliance after the elections are over.
"Yes! He has all the qualities, he is the national president of India's oldest party and been in Parliament for the last 15 years. Don't forget his party has five chief ministers in the country and he is leading them. So, no question should be asked on (the Congress chief's) leadership and qualities," Tejashwi, 29, son of former Bihar chief minister Lalu Prasad, said.
M.K. Stalin, who heads the DMK, one of the Congress's allies, had last month publicly proposed that the united opposition must field Rahul as its prime ministerial candidate to defeat the Narendra Modi government.
Asked if Rahul was the obvious choice to lead a pan-India alliance, Tejashwi said: "Once we go about the elections, we can always sit down and choose a leader after the elections are over, there is no hurry for that. Don't forget, Manmohan Singhji was not a PM candidate in 2004, however, he successfully ran the government for 10 years."
Dig at Rahul
An Uttar Pradesh cabinet minister on Sunday claimed that Priyanka Gandhi Vadra has been made the Congress's general secretary because her brother Rahul has "flopped" in politics.
"Had Rahul not flopped, where was the need for bringing Priyanka?" PTI quoted power minister Srikant Sharma of the BJP as telling reporters in Mathura.