Protest at Delhi University against violence in capital
It is likely to intensify as all Left-backed students' groups have called for a boycott of all classes demanding restoration of peace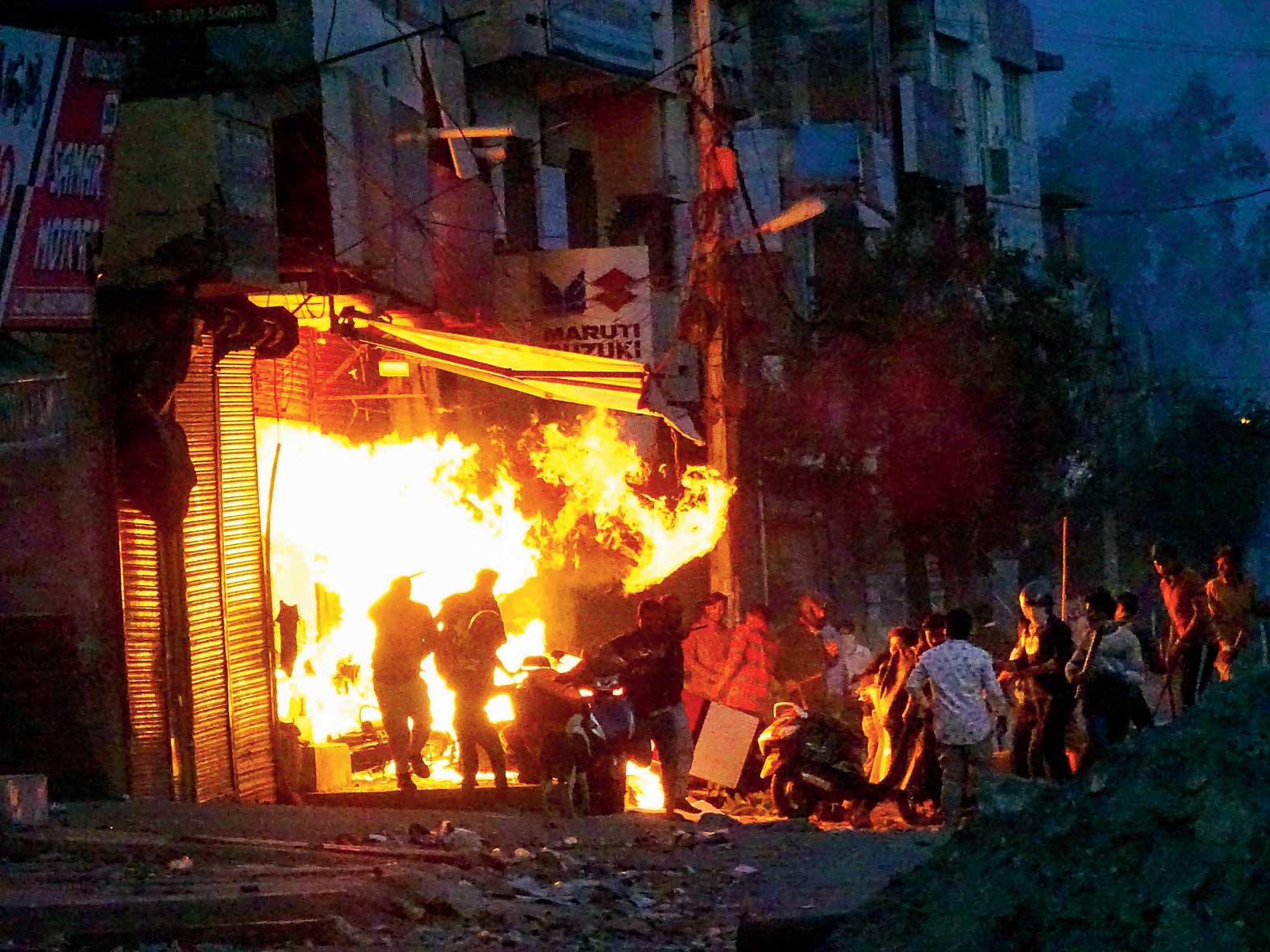 Rioters set ablaze a shop in northeast Delhi.
(PTI)
---
New Delhi
|
Published 27.02.20, 09:38 PM
|
---
Scores of students of the English department of Delhi University on Thursday went on an indefinite class boycott and staged a sit-in against "state-sponsored" communal conflict in the national capital.
The protest is likely to intensify on Friday as all the Left-backed students' groups have called for a boycott of all classes to demand restoration of peace and harmony.
At least 38 people have died in the violence in northeast Delhi over the last four days.
Students of IIT Bombay on Wednesday took out a march on the campus against the Delhi violence.
The protest by the English department of DU started around 11am on Thursday and continued till 3pm.
"The boycott will continue till peace is restored. The idea behind the boycott was to break the veneer of normalcy regarding the anti-Muslim pogrom happening right now," said a student.
He said when hatred is so openly expressed, resistance cannot afford to be quiet. The students mobilise others who can volunteer to work on ground to aid the victims of the state sponsored violence in Northeast Delhi in every way possible.
"Such orchestrated violence against minority groups shall not and, indeed, should not be tolerated. We also demand that the people who are behind this pogrom be held accountable," he said.
Jawaharlal Nehru University Students Union has asked students to volunteer to rescue people and help the victims in the riot-hit areas.