Prophet remark: English newspapers in West Asia guarded
Indian cities have seen systematic persecution of the Muslim minority in recent months, accompanied by violence from extremist Hindu militias: Report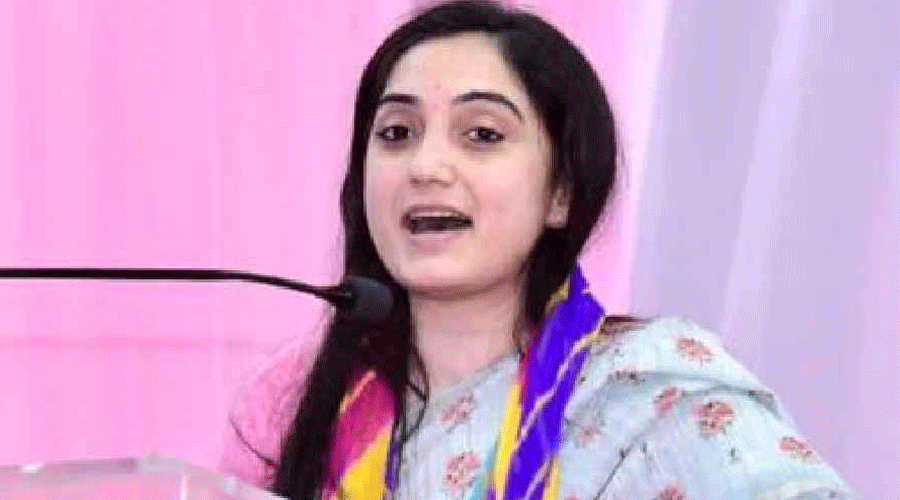 ---
New Delhi
|
Published 08.06.22, 02:43 AM
|
---
English newspapers in West Asia have been guarded in their criticism of the derogatory remarks on Prophet Mohammed by
the now-suspended BJP spokespersons, which came just ahead of Vice-President M. Venkaiah Naidu's trip to Qatar.
Even as calls for boycotting Qatar Airways by Hindutva activists in India trended on social media, most Qatari newspapers carried small routine reports on the official condemnation of the remarks and India's response.
Doha News, however, reported on the boycott calls and quoted a tweet from Gaurav Goel, who describes himself as a BJP spokesman on Twitter. The report says: "Gaurav Goel, the BJP's State Spokesperson, was one of the first officials to endorse the boycott on Monday, tweeting that an 'economic boycott is the only solution'… Several Indian cities and states have seen widespread systematic persecution of the Muslim minority in recent months, accompanied by violence from extremist Hindu militias."
In a report on Naidu's visit, Qatar Tribune quoted al Mayassa al Thani, chairperson of Qatar Museums and sister of the country's ruler Tamim bin Hamad al Thani, tweeting: "The planned visit of the VP of India to Qatar came before the recent remarks made by now suspended or expelled BJP leaders Nupur Sharma and Naveen Kumar Jindal…. The Indian community makes up a very important social fabric of our country — and the remarks of two officials doesn't represent their opinion."
An editorial in Dubai's Khaleej Times also touched upon the presence of a large Indian diaspora there.
It said: "Such incidents are a blot on India's secular ethos and hurt its growing stature in the world, more so among friends like the UAE where more than 3 million Indian expats reside…. The Indian government said that the ruling party had taken action against the two members, a move that was welcomed by Saudi Arabia and Bahrain. But India must heed the UAE's advice and do more to prevent communal strife stoked by remarks from key members of the ruling party and the so-called fringe."
Most English newspapers available online have stuck to routine news reports rather than editorials, while stressing that the derogatory comments on Prophet Mohammed was a red line for them.