Priyanka Gandhi Vadra mocks BJP bid to 'adopt' Sardar Vallabhbhai Patel
BJP claims the Congress has ignored Patel's contribution, focusing only on members of the Nehru-Gandhi family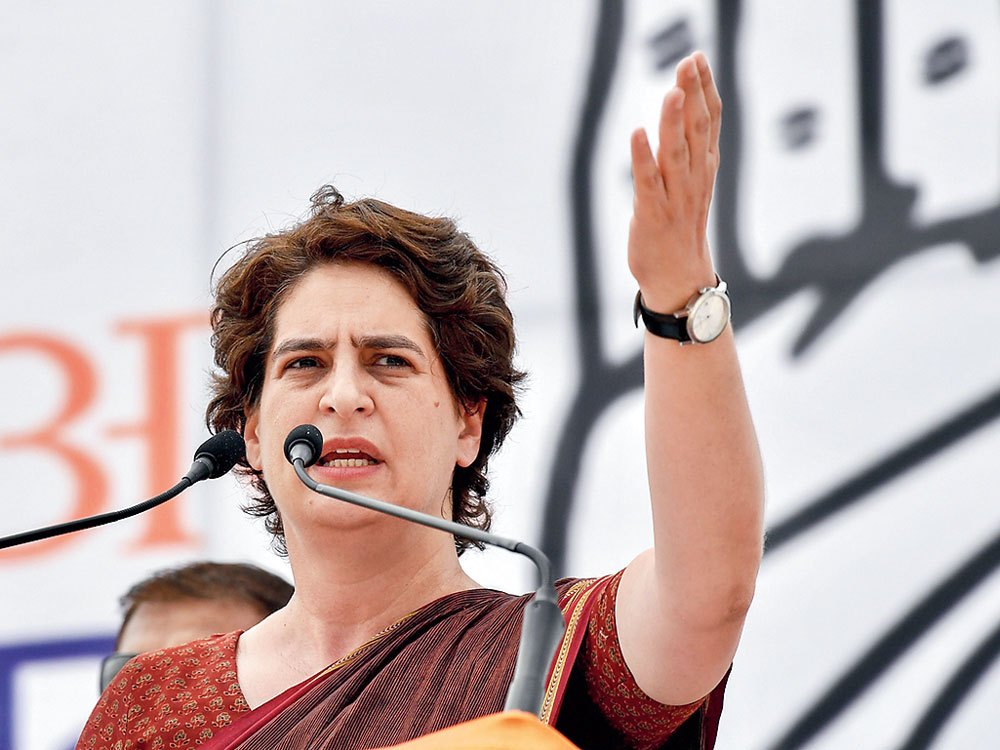 ---
|
Lucknow
|
Published 31.10.19, 08:52 PM
---
Priyanka Gandhi Vadra on Thursday said the BJP didn't have a great freedom fighter it could call its own and so were trying to "adopt" Sardar Vallabhbhai Patel who belonged to the Congress, taking a dig at the "Run for Unity" programme the ruling party organised across the country.
"Sardar Patel was a dedicated leader of the Congress. He was devoted to the ideology of the Congress. He was a close friend of (India's first Prime Minister) Jawaharlal Nehru and against the RSS. It gives us immense pleasure to see that the BJP is trying to adopt him and offering tribute," the Congress general secretary tweeted in Hindi.
The day saw the BJP and the Narendra Modi government organise processions across the country to mark the 144th birth anniversary of Patel, India's first home minister credited with integrating 560 independent states with the Union.
"Their (the BJP's) action makes two things clear. They don't have their own great freedom fighter. Almost all of them (the freedom fighters) were associated with the Congress… even the enemies of Sardar Patel bow before such great men," Priyanka added.
The BJP claims the Congress has ignored Patel's contribution, focusing only on members of the Nehru-Gandhi family.
The Congress says the Rashtriya Swayamsevak Sangh, the BJP's ideological mentor, stood by the British when others were fighting for freedom.
Union minister Smriti Irani responded to Priyanka's jibe, saying the Congress has never given Patel the respect he deserves.
"Congress activists would have participated in the Run for Unity today in the entire country if they really had respect for Patel," Irani told reporters in Amethi.
The minister was in her parliamentary constituency to lead a procession to mark the anniversary.
"It is easy to sit at your Twitter account and take a jibe at Patel and the people of the country. But it is not possible for the Congress party to follow his footprints and realise the dream of a united India. They had opposed the scrapping of Article 370 (which gave Jammu and Kashmir its special status that has since been withdrawn). It would have been better if they had attended the Run for Unity on the call of Prime Minister Narendra Modi," she added.
Irani had in the April-May general election defeated Congress leader Rahul Gandhi in Amethi, once a stronghold of the Nehru-Gandhi family.