Priests protest government temple 'grab'
Uttarakhand govt forms board to take over management and 'monitor earnings' of temples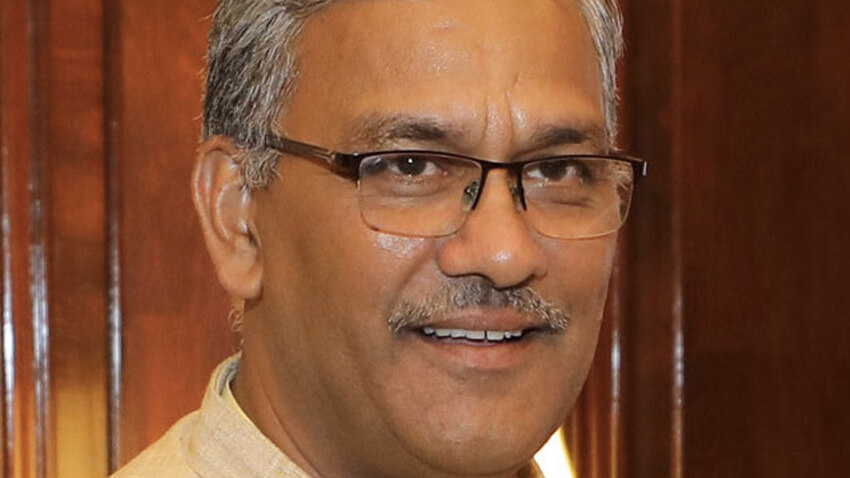 ---
|
Lucknow
|
Published 29.06.20, 01:42 AM
---
The priests of various temples in Uttarakhand are holding relay dharnas on the premises accusing the state's BJP government of trying to grab their shrines' earnings.
At the heart of the row is the government's decision to form the Devasthanam Prabandhan Board for 51 revered temples — including Gangotri, Yamunotri, Kedarnath and Badrinath -— that were so far managed by the local priests.
With government officials and local MLAs as its members, the board is to take over the temples' management and, in the administration's words, "monitor their earnings".
Although the state's priests met chief minister Trivendra Singh Rawat early this year and apparently received an assurance that the government would reconsider its decision, the state cabinet passed an ordinance to form the board sometime in February.
The board hasn't been able to take over the temples' reins yet because of the coronavirus-induced lockdown. The first dharnas by the priests started about a fortnight ago — shortly after the shrines began reopening since end-May — with the protests spreading over the past few days.
The priests have threatened a hunger strike if the board is not scrapped immediately.
Arun Semwal, vice-president of the Gangotri Mandir Samiti, a committee of local priests, told reporters on Sunday the government was threatening the priests with legal action if they did not suspend their protest.
"Any ancient or medieval record will tell you that the teerth purohits (local priests at centres of pilgrimage) have been managing the shrines very well," Semwal said.
"Now the government is eyeing the offerings that pilgrims make to the temples, which are the only source of livelihood for over 15,000 priests and their families. The government wants to push them into poverty and hunger."
Vinod Shukla, president of the Kedar Sabha, a union of Kedarnath priests, said: "The BJP government is in a hurry to make money by grabbing religious sites."
He also criticised the state government for announcing that the Chardham Yatra would start from July 15.
While devotees can visit the big four temples — Kedarnath, Badrinath, Yamunotri and Gangotri — any time during the April-to-October window when they stay open, the inflow is the heaviest during the state-organised Chardham Yatra between July and October.
"This (July 15 kick-off) will be dangerous as we still don't have a coronavirus vaccine. Physical distancing will not be maintained when large crowds of pilgrims flock to the temples, but the government is more interested in collecting the offerings," Shukla said.
"We have been on dharna at Kedar Dham for the past two weeks but the government is ignoring our demand to scrap the board and postpone the Chardham Yatra."
Satpal Maharaj, state pilgrimage and religious affairs minister, told reporters in Dehradun that he was aware of the protest but did not say how the government planned to tackle it.