'Pressure' on Sushant kin to name Bolly biggies
Mumbai police has questioned heavyweights such as Sanjay Leela Bhansali, Aditya Chopra and Mahesh Bhatt and an official of Karan Johar's company
Sushant Singh Rajput
File picture
---
Patna, New Delhi
|
Published 30.07.20, 03:21 AM
|
---
Actor Sushant Singh Rajput's father has alleged that Mumbai police were not probing the right people in connection with the suicide of his son, and his lawyer has said Mumbai police were instead pressuring the family to name big film production houses.
Krishna Kishore Singh, Sushant's father, has named actress Rhea Chakraborty, said to be the Dil Bechara actor's girlfriend, her parents, brother and two others in an FIR with Bihar police that accuses them of abetment to suicide, among other charges. Rhea moved the Supreme Court on Wednesday seeking that the probe and trial be held within Mumbai.
In his FIR lodged at Rajiv Nagar police station in Patna, Krishna Kishore has said: "Mumbai police have been probing people who had a lesser role instead of the main accused with regard to my son's death. They have not registered any case till now."
Krishna Kishore's lawyer Vikas Singh told The Telegraph on Wednesday: "Mumbai police are trying to take the investigation in a wrong direction by trying to involve big production houses. You can very well understand what one may get from taking (the investigation) in that direction. Its (Mumbai police's) purpose was to deflect the attention from Rhea and shift it elsewhere. What happens these days? If somebody is to be saved or helped, somebody else is implicated."
Vikas went on: "Mumbai police are pressuring the family to name big production houses and involve them in the matter. When we saw that their investigation was going in a different direction, we felt there was no other way but to register an FIR. This is the only FIR related to Sushant's death so far and we hope that the investigation will establish the truth."
Asked about the kind of pressure on Sushant's family to name big production houses, Vikas said: "The pressure was in the form of leading questions. If leading questions are repeatedly asked about a person or institution, what does it mean? This is the way pressure is put these days. Questions are framed that way."
Mumbai police, which is probing the June 14 suicide, has questioned Bollywood heavyweights such as Sanjay Leela Bhansali, Aditya Chopra and Mahesh Bhatt, and a top official of Karan Johar's company, in addition to Rhea.
Most of these names had cropped up in the "nepotism" debate that has tormented Bollywood since Sushant's death, which has spawned allegations and counter-allegations and an intense traditional and social media campaign against powerful "lobbies" that may have sidelined the young actor.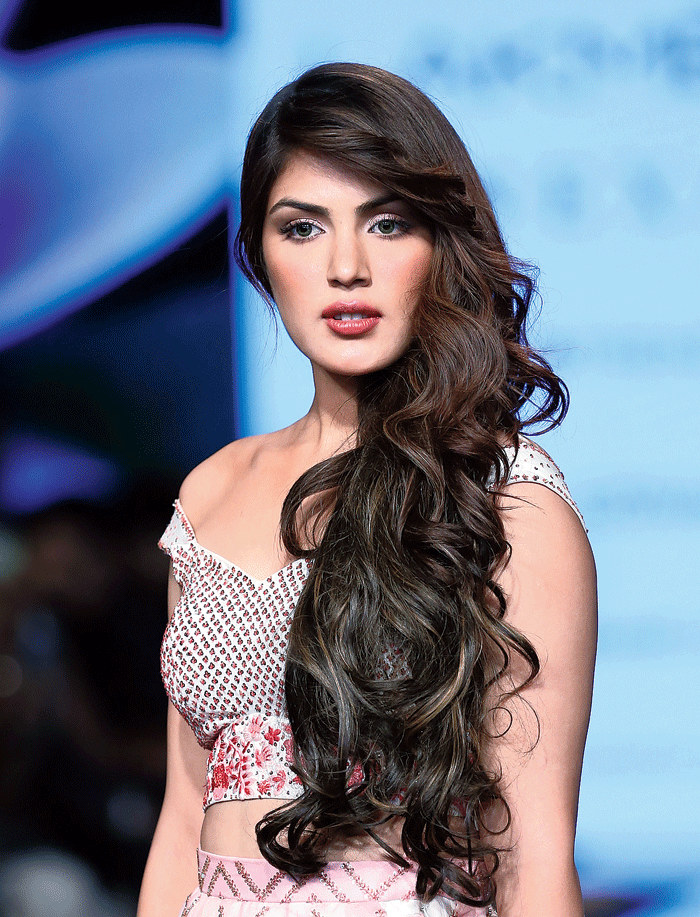 The Hindi film industry appears to have been split along "outsider-insider" lines and there have been allegations of how certain cliques close ranks to keep "real talent" out in the cold, matters that have been getting widespread media coverage. Several BJP politicians have got involved and parliamentarians like Subramanian Swamy and Roopa Ganguly have demanded a CBI probe into Sushant's death. Actors and directors who are regular targets of Right-wing trolls have also faced attacks for "siding with" the so-called lobbies. Questions have also been raised on Mumbai police's investigation.
Lawyer Vikas said Patna police had not registered an FIR initially but did so after the intervention of Bihar chief minister Nitish Kumar and water resources minister Sanjay Jha.
"Our Patna police had a problem registering the FIR and had said they would do so only after an order from their higher-ups. I am putting this on record that chief minister Nitish Kumar and water resources minister Sanjay Jha played a positive role. They understood the case and also got the police to understand it. It was only then that the case was registered," Vikas said.
A four-member Patna police team reached Mumbai on Wednesday and began a probe. They visited Sushant's apartment and also Rhea's house. The actress was not present when the police reached there and the team has not yet been able to contact her. The team spoke to two friends and a servant of Sushant.
"We will not be able to divulge anything right now. The investigations are going on," said inspector Kaiser Alam, who is part of the Patna police team.
Sources in the police department said the team was going through the case diary, but was not receiving the cooperation they had expected from Mumbai police.
In her appeal in the Supreme Court, Rhea — who has been booked by Patna police under IPC Sections 306 (abetment of suicide), 321 (voluntarily causing hurt), 323 and 341 (wrongful restraint), 342 (wrongful confinement), 380 (theft in dwelling house), 406 (criminal breach of trust), 420 (cheating and dishonestly inducing delivery of property), 506 (criminal intimidation) and 120B (criminal conspiracy) — has argued that the investigation and trial should be held within Mumbai since a local magistrate is already seized of the issue.
Rhea, through advocate Satishmane Shindey, has pointed out that Mumbai police have registered a case of suspicious death under CrPC Section 174 and a parallel probe cannot be conducted by Bihar police. Her petition is yet to be listed for a formal hearing.
Earlier, Rhea had appealed on Twitter to Union home minister Amit Shah to order a CBI investigation into Sushant's death.