Pregnant women can be vaccinated, says health ministry
The move comes few weeks after the WHO recommended vaccination in pregnant women when the benefits of vaccination outweigh the potential risks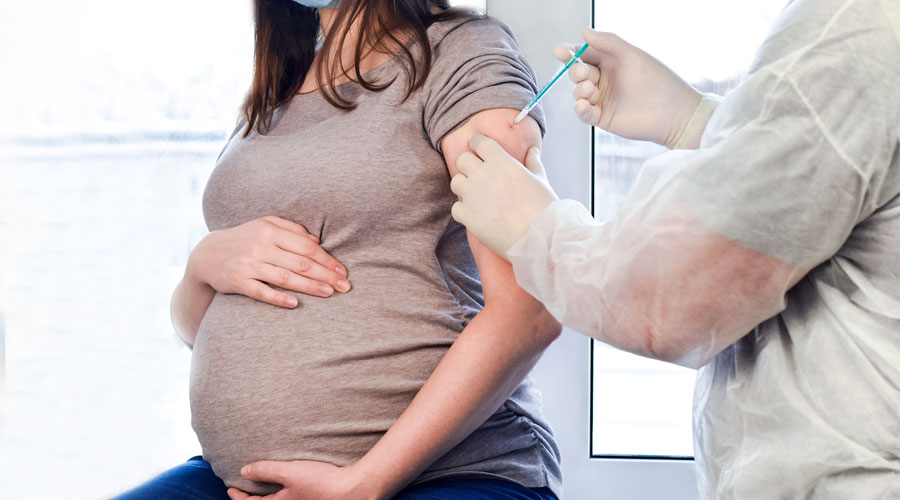 ---
New Delhi
|
Published 25.06.21, 10:52 PM
|
---
ICMR Director General Dr Balram Bharagava on Friday said that pregnant women can be vaccinated against COVID-19, amid concern over expansion of vaccine beneficiaries ahead of a possible third wave of coronavirus infections.
"The health ministry has given guidelines that they (anti-Covid vaccine) can be given to pregnant women. We have also demonstrated from our ICMR PregCovid registry that vaccination is useful in pregnant women and it should be given," he said during a press conference.
The Indian Council of Medical Research (ICMR) chief was asked a question on vaccination of children and pregnant women.
However, Dr Bhargava advised caution in rushing to vaccinate children.
According to a NDTV report, vaccination for pregnant women was one of the topics discussed by the NTAGI, or National Technical Advisory Group on Immunisation, last month.
Doubts were raised about possible risks to the mother and/or child - including that of clotting (or thrombosis) with the Covishield jab, but the committee decided "benefit far outweighs the risk".
"Considering current situation of pandemic, NTAGI-STSC recommends pregnant women should not be excluded from vaccination because exposure probability is very high and therefore the benefit far outweighs the risk," the committee said in its report.
"... before vaccination, pregnant women should be fully informed that long-term adverse reactions and safety of vaccine for fetus and child (has) not yet (been) established," it added.