Portrait of a UK Sikh soldier in contest
The photograph has been selected for the Taylor Wessing Photographic Portrait Prize 2018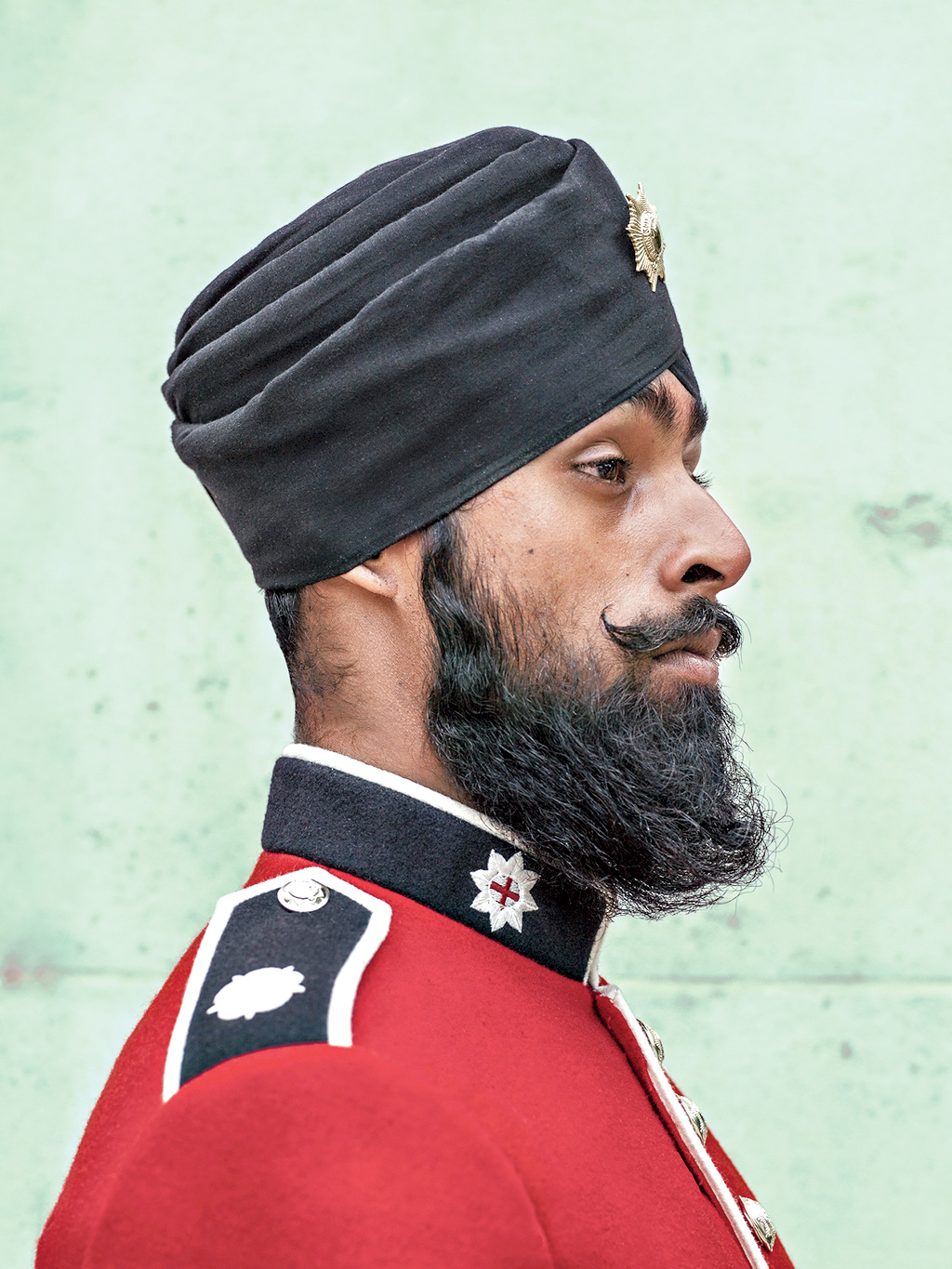 Charanpreet Singh Lall by Kurtiss Aaron Lloyd
Sourced by The Telegraph
---
London
|
Published 05.11.18, 09:01 PM
|
---
A portrait of a 22-year-old Sikh from the Coldstream Guards, a famous British regiment, has been included in an international photographic competition at the National Portrait Gallery.
The photograph of Charanpreet Singh Lall, taken by London-based photographer Kurtiss Aaron Lloyd, has been selected for the Taylor Wessing Photographic Portrait Prize 2018, a "leading international competition, open to all, which celebrates and promotes the very best in contemporary portrait photography from around the world".
The competition is sponsored by Taylor Wessing, "a leading full-service international law firm with over 400 partners and 1,100 lawyers in 19 jurisdictions around the world".
Some 1,973 photographers from 70 countries entered 4,462 submissions this year. A total of 57 portraits from 49 artists have been short-listed for display.
The catalogue for the exhibition, which runs until January 27, says that Lall stands in Lloyd's photograph "proudly and confidently representative of both his religion and profession".
In June, Lall attracted international attention when he took part in Trooping the Colour, a 260-year-old ceremony that now celebrates the Queen's official birthday. The guardsman, who comes from Leicester, was born in Punjab, moved to the UK as a baby and joined the British army in January 2016.
This year when the Colour of the 1st Battalion the Coldstream Guards was trooped, Lall was allowed to wear a black turban alongside his fellow soldiers in their more traditional bearskin hats.
Lall told journalists: "For myself, being the first turban-wearing Sikh to troop the colour and to be part of the escort, it is a really high honour for myself, and hopefully for everyone else as well."
He added that his mother, father and sister, who were "really, really proud" of him, had come to watch him take part.
"My mum was crying on the day I passed out so I wonder what is going to happen to her when she sees me in this," he said, indicating his turban with the ceremonial cap star.