PMO official behind fake ID tweets, says Subramanian Swamy
The timing of his accusation was not without significance – it came a day after the BJP ignored his ultimatum and retained Amit Malviya as the party's social media chief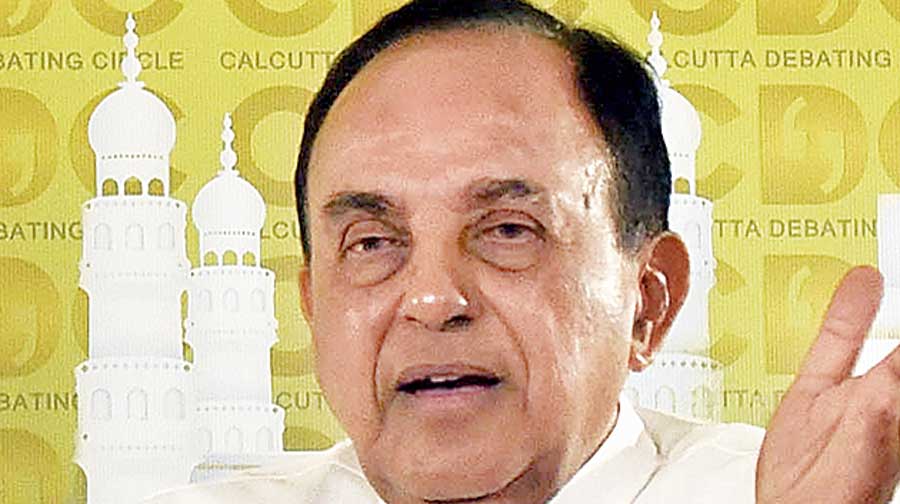 Subramanian Swamy
File picture
---
New Delhi
|
Published 28.09.20, 01:15 AM
|
---
In the season of rewards, use-and-throw stories too pop up.
Subramanian Swamy, who once specialised in tormenting the UPA and was nominated to the Rajya Sabha after Narendra Modi came to power, on Sunday accused an official in the Prime Minister's Office (PMO) of steering a Twitter campaign against him and suggested that he had furnished documentary proof to the Prime Minister.
The timing of Swamy's charge was not without significance — it came a day after the BJP ignored his ultimatum and retained Amit Malviya as the party's social media chief. Swamy had initially levelled the charge against Malviya.
On Sunday, Swamy tweeted: "Now that Malviya has been reappointed, I have this to say: My earlier tweet was to test whether Malviya financed fake ID tweets on his own or not. Now it is clear. PMO Haren Joshi was behind it. I have written to PM two weeks or so ago bringing this to his notice with documents."
One Hiren Joshi, not Haren, is officer on special duty, communications and information technology, in the PMO. Calls this newspaper made to Joshi's number, listed on the PMO website, went unanswered. There was no reply, either, to an email seeking his response to Swamy's allegation.
The issue offered Swamy — who has been variously described as a maverick, loose cannon and self-propelled missile and whose nuisance value is well-known — a fresh chance to articulate his bitterness.
Replying to a Twitter user's question if "Modiji ever listens to you", Swamy said: "If he (did), then he would not have been in a mess in the economy which is about to collapse after a long tailspin."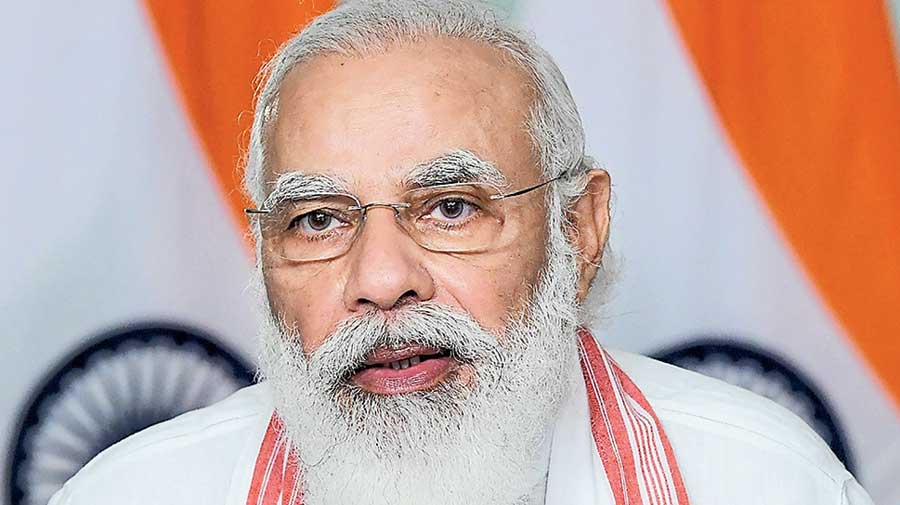 Swamy, an economist, had been extremely critical of the government's handling of the economy and had said in January that the Prime Minister "has to make me finance minister because he (Modi) does not understand economics".
Sunday's dust-up also occasioned a very public washing of saffron linen.
Delhi BJP spokesperson Tejinder Pal Bagga suggested Swamy was bitter because he "didn't get anything" and accused him of ditching the Atal Bihari Vajpayee government in favour of Sonia Gandhi in the late 1990s.
"Is this true u met Women Journalist in Oct 2014 and told her I will start Exposing PM @naredramodi after 6 Months," Bagga tweeted. "U didn't get the time to implement ur agenda u r doing it now. We know ur History, u ditched Atal ji for Sonia, whn u didn't get anything you become Virat Hindu," Bagga tweeted.
Swamy, who has a follower base of over 10 million on Twitter, responded by blocking Bagga.
The BJP spokesperson hit back: "Dear @Swamy39, instead of accepting/denying the fact, you blocked me. Virat Swamy is running from truth, O My God."
Bagga soon faced the wrath of Swamy's followers who chastised the spokesperson and appealed to Modi to look into the Rajya Sabha MP's complaint.
Early this month, Swamy had accused Malviya of masterminding a social media trolling campaign against him through fake IDs and warned the BJP of a Mahabharat-like situation if the party's social media head was not sacked.
"The BJP IT cell has gone rogue. Some of its members are putting out fake ID tweets to make personal attacks on me," Swamy had tweeted.
"By tomorrow if Malviya is not removed from BJP IT cell (which is my five villages compromise proposal to Nadda) it means the party doesn't want to defend me," he had tweeted a couple of days later.
In the Mahabharat, Krishna had proposed that Duryodhan give five villages to the Pandavas as a compromise to avert a disastrous war.
Swamy has been sniping at the Modi government. He had strongly opposed the government's move to hold the JEE and NEET exams amid the pandemic. He had supported the students' agitation against the exams, which had crystallised into an online campaign against the Prime Minister.