Plea to free up minority panel
The bench sought the government's response on the Jamiat Ulema-I-Hind's petition that the power to appoint the chairperson be vested with the Chief Justice of India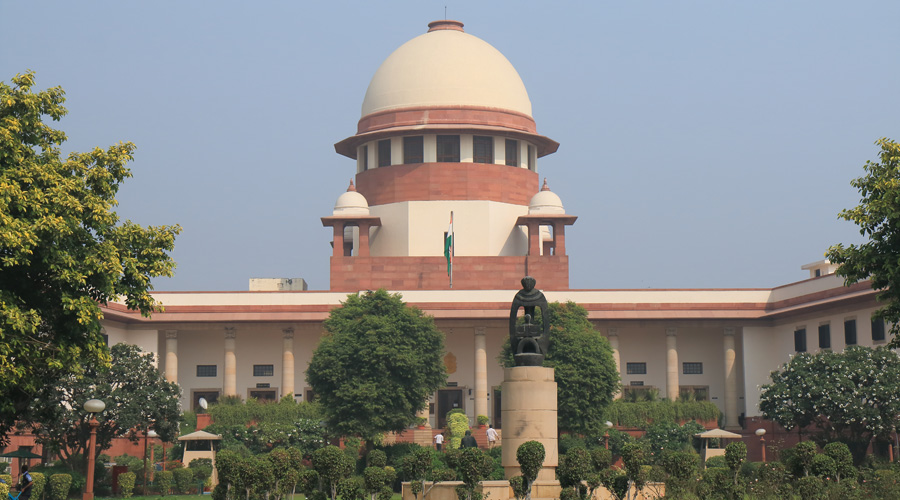 ---
New Delhi
|
Published 08.01.21, 01:41 AM
|
---
The Supreme Court on Thursday issued notice to the Centre on a petition seeking the removal of government control over the appointment of the chairperson and members of the National Commission for Minority Educational Institutions.
A bench of Justices L. Nageswara Rao, Navin Sinha and Indu Malhotra sought the government's response on the Jamiat Ulema-I-Hind's plea that the power to appoint the chairperson be vested with the Chief Justice of India, akin to the appointment process adopted for a number of quasi-judicial tribunals.
The commission advises the central and state governments on questions relating to the education of minorities that may be referred to it.
It may enquire, suo motu, or on a petition presented to it by a minority educational institution or any person on its behalf into complaints regarding deprivation or violation of rights of minorities to establish and administer educational institutions of their choice and any dispute relating to affiliation to a university. The commission has to report its findings to the appropriate government for its implementation.
It also has the power to intervene in any court proceedings involving deprivation or violation of the educational rights of the minorities, with the leave of the court.
The petition filed through advocate Wajeeh Shafiq pleaded that "…it is expedient in the interest of maintenance of independence of the judiciary that appointment of the chairman and the members of the said commission are done by the respondent on the recommendations of the committee to be constituted by the Hon'ble Chief Justice of India".
As per Section 3 of the National Commission for Minority Educational Institutions Act, 2004, the commission shall consist of a chairperson and three members. The chairperson should be a retired high court judge, while the members should be persons of eminence, ability and integrity. 
According to the Act, the National Commission for Minority Educational Institutions enjoys all the trappings of a civil court trying a civil suit, including the power to execute its own orders as decrees of a civil court. It also enjoys the provisions of the Code of Civil Procedure.
Under Section 12 of the Act, proceedings before the commission are judicial in nature. The orders passed by it are final and can only be challenged before the Supreme Court or high courts under Articles 226 and 227 of the Constitution.
The petition pointed out that the commission is not amongst the 19 tribunals, like the NHRC or the NCLAT, which are dealt with under the Tribunal, Appellate Tribunal and other Authorities (Qualification, Experience and other Conditions of Service of Members), Rules 2020.
To ensure independence of their functioning and insulate them from bureaucratic or extraneous influence, most of these commissions' chairpersons are appointed by a panel headed by the Chief Justice of India. The petitioner has sought a similar arrangement for the National Commission for Minority Educational Institutions.