PIL hate list: Sonia, Rahul, Priyanka…
Congress sees the development as a move to silence opponents and crush the movement against the citizenship regime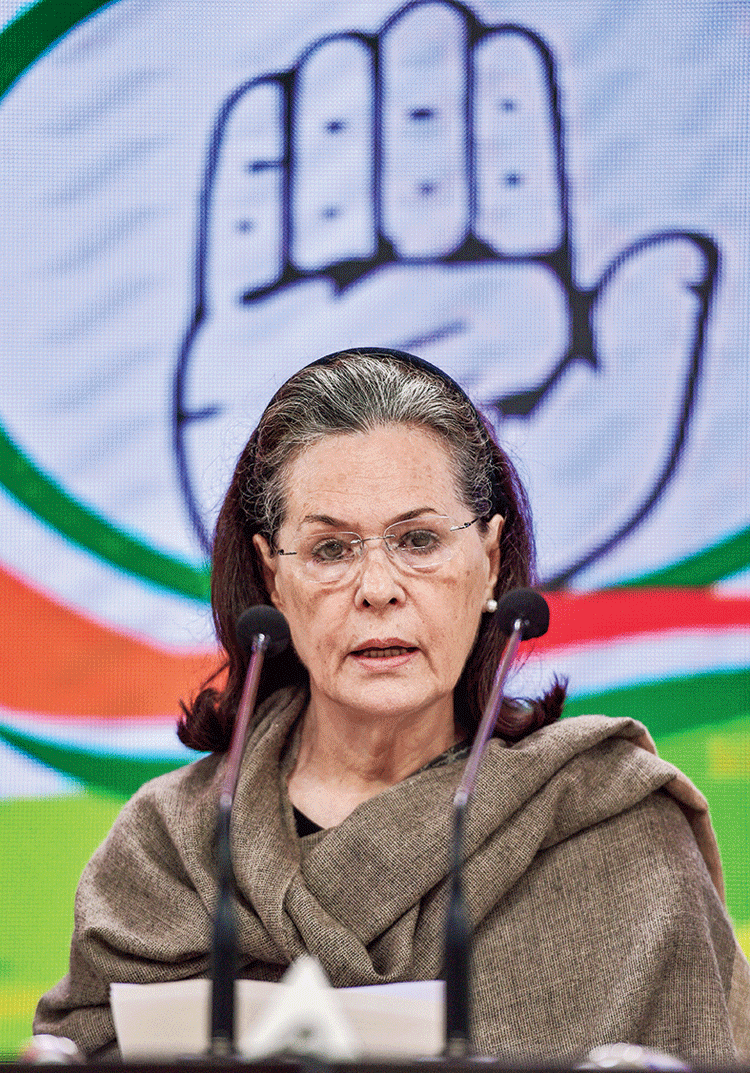 ---
---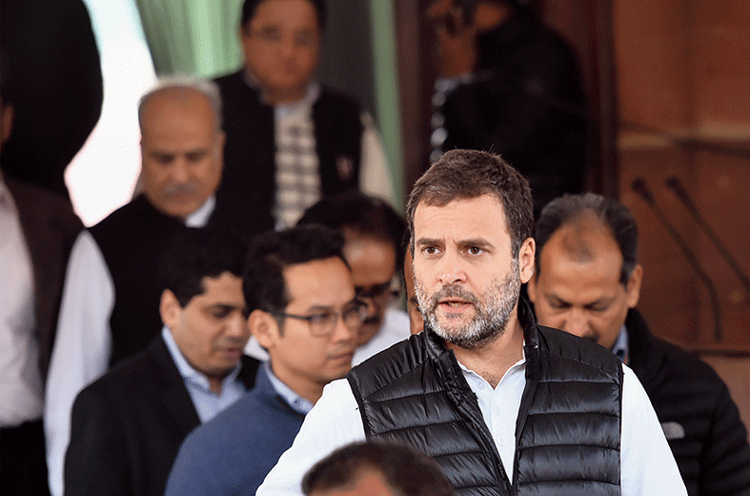 Delhi High Court's decision to entertain a "frivolous petition" seeking an FIR against Sonia Gandhi, Rahul Gandhi and Priyanka Gandhi Vadra for "hate" speeches has angered the Congress, which is preparing to file a rebuttal.
"There has to be a threshold: the courts have to filter what petition to accept and what to reject," Congress spokesperson and senior lawyer Abhishek Singhvi told The Telegraph.
"If tomorrow I file a petition against an entire village for criticising me, will the high court send notices? What hate speech did the Congress leaders make? Is criticising government policy (or) legislation hate speech?"
Singhvi added: "The person who filed this petition is a former advocate-general of the Madhya Pradesh government (of Shivraj Singh Chouhan). A PIL is a public interest litigation, not a political interest litigation.
"Yes, I am criticising the court: how can they issue the notice? What is a hate speech? Haven't they heard the speeches of (BJP leaders) Kapil Mishra, Anurag Thakur, Yogi Adityanath, Parvesh Verma? We are going to file a strong reply."
The Congress sees the development as a move to silence opponents and crush the movement against the citizenship regime.
"By creating a false equivalence with the blatant hate speeches given by their own leaders, the BJP wants to confuse people and dilute the perception that they instigated violent retribution. If they want to frighten us, they are mistaken. Our stand on the CAA-NPR-NRC is not going to be altered, come what may," a senior leader said.
The high court bench of Chief Justice D.N. Patel and Justice C. Hari Shankar had on Thursday issued notices to the Centre, Delhi government and Delhi police on a petition from Ajay Gautam.
Apart from seeking an FIR against Sonia, Rahul, Priyanka, Aam Aadmi Party leaders Manish Sisodia and Amanatullah Khan, and AIMIM leaders Akbaruddin Owaisi and Waris Pathan, the petitioner also sought a special investigation team to probe who had instigated people against the new citizenship law. A lawyers' group, Lawyers Voice, had filed the petition on Gautam's behalf.
Another petitioner, Sanjjiiv Kkumaar, has sought a National Investigation Agency probe against social activist Harsh Mander, radio jockey R.J. Sayema, actor Swara Bhasker and others for "provocative speeches" calling for protests against the government. This petition has also demanded FIRs against BJP leaders who made hate speeches.
The same high court bench issued notices on this petition too. The next hearing is on April 13.
Singhvi also expressed outrage at a news conference, saying: "This is a dangerous trend. It's a matter of shame that political activities and the law are interpreted in this manner. If speaking against the CAA and the NRC is wrong, arrest all of us. Here, sitting on this podium, I say the CAA and the NRC are wrong. Since when has opposing the government become unconstitutional? If the government has the guts, arrest all Opposition leaders."
He rued: "FIRs are being registered against the whole world but that world doesn't include the real hate-mongers like Kapil Mishra, Anurag Thakur, Parvesh Verma, Giriraj Singh, Sangeet Som. Have Sonia, Rahul or Priyanka given more incendiary speeches than them? This is horrendous, the worst form of political discrimination. It's unfortunate when political battles are fought in this manner in the country."
Union law minister Ravi Shankar Prasad, however, continued to object to Congress leaders' statements on the CAA and the NRC, particularly Sonia's remark that the movement against the new citizenship matrix was an "aar-paar ki ladai (do-or-die battle)".
Prasad again held a news conference on Friday to say: "Madam Sonia Gandhi, please don't preach to us rajdharma (a ruler's duty). Your record is full of violations, twists and turns for plain and simple vote-bank politics. Look at yourself in the mirror of rajdharma."
Sonia had on Thursday requested President Ram Nath Kovind to remind Prime Minister Narendra Modi of rajdharma in the context of the Delhi riots.
The BJP fielded senior ministers to attack Sonia and the other Gandhi family members for the second day running, accusing them of misleading and instigating people for the past two months and seeking to hold them responsible for the Delhi violence.
"Why did you (Sonia and other Congress leaders) not say a word when provocative speeches like (those about) cutting off Assam and the rest of the Northeast from India were being made?" Prasad asked.
He alleged that young children were being made to chant provocative slogans against the Prime Minister at Shaheen Bagh.
On Thursday, information and broadcasting minister Prakash Javadekar had said: "This is not a two-day violence. Who started this? The pot was put on the boiler for two months. On December 14, two days after the passage of the CAA, Sonia said at a rally on Ramlila Maidan, 'Now we have to decide iss paar ya us paar.' What does it mean? Is it not instigation?"