Phase V: Big names and contests
Amethi, Rae Bareli, Lucknow go to polls in this round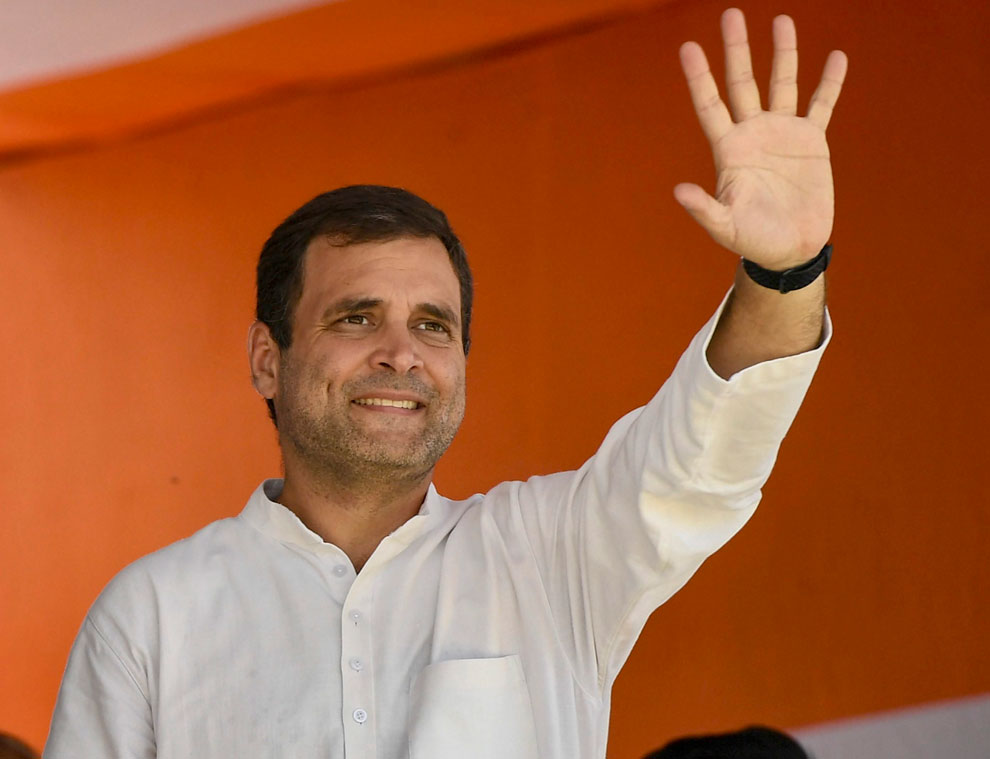 Congress president Rahul Gandhi in Barabanki on May 1.
(PTI)
---
New Delhi
|
Published 05.05.19, 10:38 AM
|
---
The contest: Shabbir Balmiki (Samajwadi Party) vs Akshaibar Lal (BJP)
Seat: Bahraich, Uttar Pradesh
Interest quotient: In Bahraich, BJP's Lal had defeated Balmiki by a margin of about 95,000 votes. If the mahagathbandan magic works in the favour of the SP-BSP, Lal may find it difficult to retain the seat. Shabbir's Muslim name also has an interesting story. He was raised by a Muslim couple after his parents gave him away to protect him of evil spirits. His Muslim name, however, resulted in a legal battle when he first fought on a reserved seat. The contest: Rajnath Singh (BJP) vs Poonam Sinha (Samajwadi Party)
Seat: Lucknow, Uttar Pradesh
Interest quotient: This could be one of the no-contests this election. Since 1991, Lucknow has chosen the BJP. Poonam Sinha is a rookie. The interesting number to watch could be Rajnath's victory margin here.
Congress president Rahul Gandhi and home minister Rajnath Singh are among the high-profile candidates in the fifth phase of the Lok Sabha elections on May 6. Fifty-one constituencies will vote across seven states – Bihar, Madhya Pradesh, Jharkhand, Jammu and Kashmir, Rajasthan, Uttar Pradesh and Bengal.
The contest: Rahul Gandhi (Congress) vs Smriti Irani (BJP)
Seat: Amethi, Uttar Pradesh
Interest quotient: There is a feeling that if the mahagathbandhan had fielded a candidate in Amethi, Rahul Gandhi would have a tough time. In 2014, Irani lost to Rahul but the Congress' vote share dipped. Will the contest be close this time? The contest: Rajyavardhan Rathore (BJP) vs Krishna Poonia (Congress)
Seat: Jaipur Rural, Rajasthan
Interest quotient: With Congress fielding discus thrower Poonia, the Jaipur Rural contest has brought two Olympians against each other. Poonia, a first-time MLA is competing in her first Lok Sabha election, will take on union sports minister Rathore who won India an Olympic silver in Athens 2004.