Pandemic axe on Odisha's Bali Yatra
Cuttack collector has empowered the local administrations to take a decision on the opening of religious places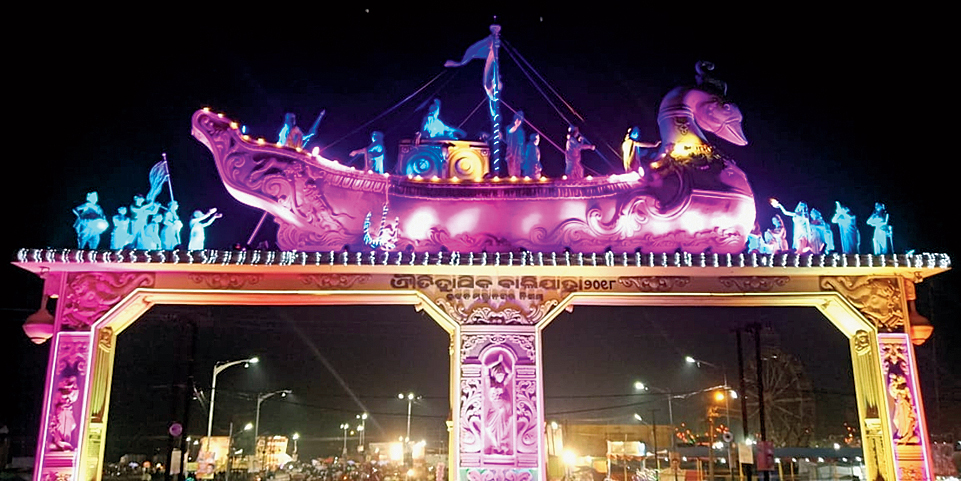 ---
---
The annual Bali Yatra (voyage to Bali) held on the banks of the Mahanadi in Cuttack to commemorate Odisha's maritime glory will not be held this year because of the coronavirus pandemic.
Bali Yatra is usually held on Kartik Purnima according to the Odia almanac (generally falls in November).
Thousands of years ago, people from Odisha used to travel by the sea route to Indonesia, Java, Sumatra and Bali for trade. The Bali Yatra fair, considered to be the largest open trade fair in Asia, is held to commemorate this maritime tradition of Odisha. It draws lakhs of people from various parts of the state and other parts of the country and is a good business opportunity for traders.
Cuttack collector Bhabani Shankar Chyaini told reporters, "As lakhs of people congregate here during the Bali Yatra, this time we have decided not to hold it in view of the corona pandemic."
The special relief commissioner on Saturday announced that 200 people can attend a marriage and 50 people can join funerals. Earlier, only 50 people were allowed to attend marriages and 20 to take part in funerals. However, wearing of masks and using sanitisers will be made mandatory.
However, the government has decided to keep schools closed till November 30. The decision to start classes for Class IX and X students will be taken following assessment of the ground situation after November 15. But conduct of examinations will be allowed.
Though the government has permitted rallies and meetings in connection with the bypolls to Balasore Sadar and Tirtol Assembly seats on November 3, it has prohibited large social, political, sports, entertainment, academic, cultural, religious and other congregations till November 30.
The commissioner has empowered the local administrations to take a decision on the opening of religious places. Soon after the announcement, the Bhubaneswar Municipal Corporation said it will talk to all stakeholders about opening of temples.
The decision on opening cinema halls, swimming pools, entertainment complexes, theatres, auditorium, assembly halls and other such places will be taken only after November 16. However, open air theatres will be permitted to operate with adherence to Covid-19 rules.