Panchayat polls in Jammu and Kashmir
Panchayat elections were held last year in November amid a boycott by the main parties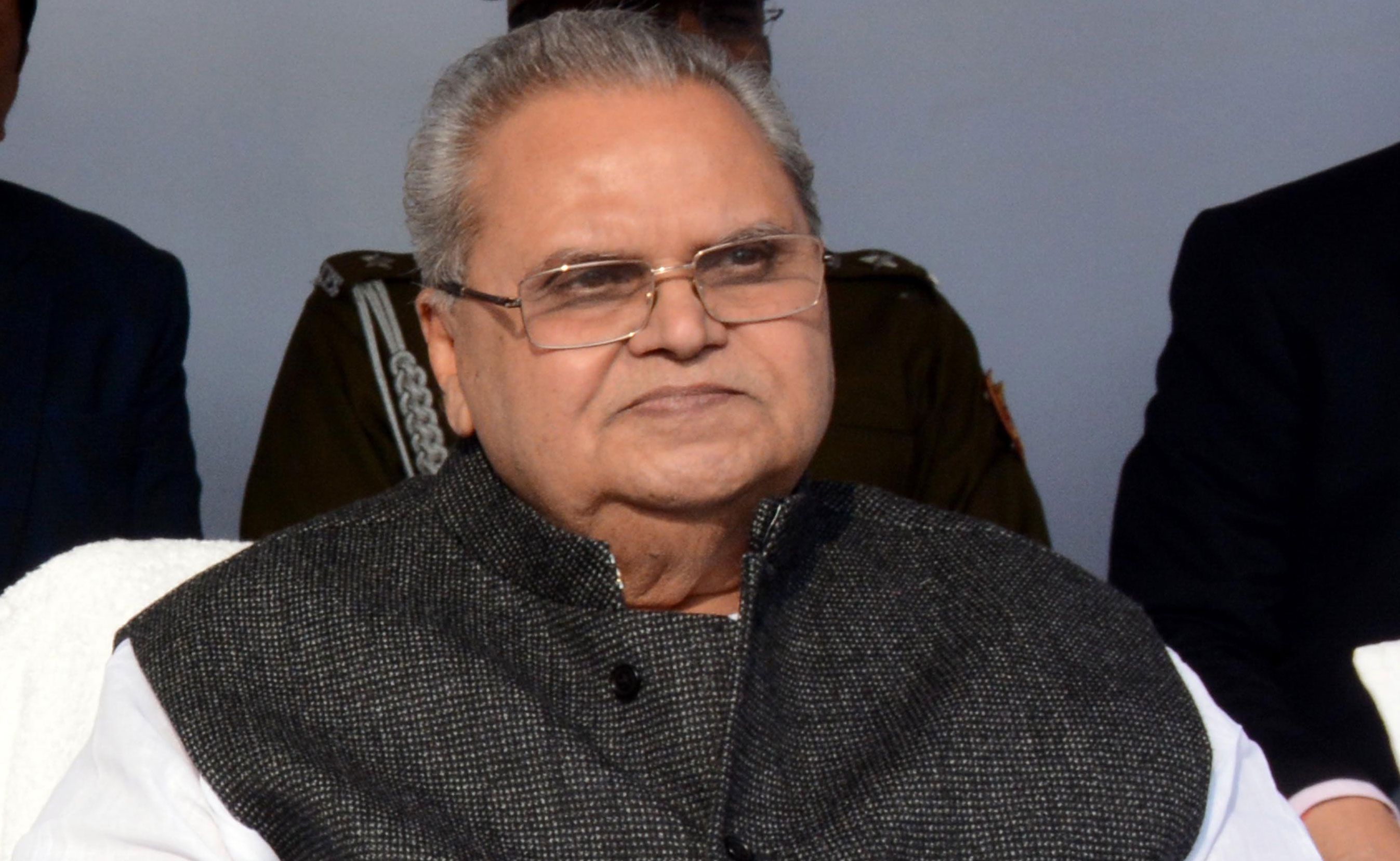 ---
Srinagar
|
Published 29.09.19, 08:35 PM
|
---
Normality can wait in Kashmir but so-called grassroots democracy cannot.
The administration of governor Satya Pal Malik on Sunday announced elections to the second tier of panchayats in Jammu and Kashmir despite most senior leaders of pro-India political parties being in jail.
Panchayat elections were held last year in November amid a boycott by the main parties, including the National Conference and the People's Democratic Party, and militant threats.
The election clocked abysmal to low turnouts in the Valley but what caused more embarrassment to the state administration was that no candidates were available for around 60 per cent of the seats in Kashmir. The participation was worse in municipal polls.
Chief electoral officer Shailendra Kumar on Sunday announced polls to the second tier — 310 block developmental councils — in Jammu and Kashmir in which 26,629 panches and sarpanches will be eligible to vote.
Kumar said the elections would be held next month.
The electors include 8,313 female voters and 18,316 male voters as per the final electoral rolls.
The Kashmir Valley has 7,029 — 5,043 male and 1,986 female.
He said the election of the chairpersons of the BDCs shall be held on party lines, adding that one block is taken as one constituency and all the elected panches and sarpanches of the Halqa panchayats falling within the block constitute the electoral college for that block. These chairpersons shall be members of district development boards in the state.
Kumar said requisite security arrangements would be made for the peaceful conduct of the elections.
The CEO claimed that a level playing field would be provided to all political parties, including their leaders who are under detention, but did not elaborate how it could happen when they are in jail.
"Whenever any candidate or any political party approaches us for facilitating a level playing field for everyone, we are here to facilitate that and I am not getting into any kind of guessing on what kind of request will come," he said.
"As and when a request will come, we will respond to that. As you know, we have been responsive to all kinds of complaints and all kind of requests. This time too, we will be responsive."
Three former chief ministers — Farooq Abdullah, Omar Abdullah and Mehbooba Mufti — are in jail since the August 5 revocation of Jammu and Kashmir's special status.
Two panches, one each from Kupwara and Baramulla, have also been arrested.
"It is not a huge election. It will not be fierce campaigning where you have to go door to door. It is a small electoral process," Kumar said.