Pakistan says Afghan trucks can carry Indian aid to Afghanistan
India had made a formal request to Pak on October 7 to allow 50,000 metric tonnes of wheat and medicines for Afghan people to be ferried over land into the country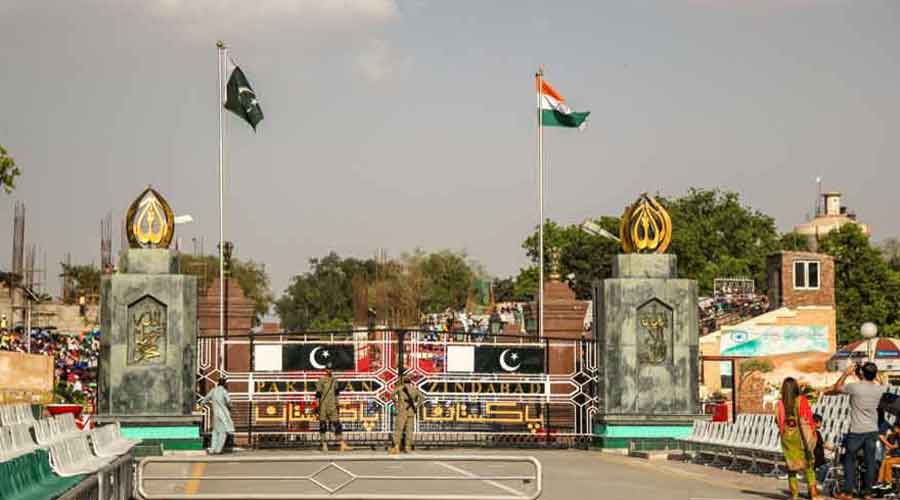 ---
New Delhi
|
Published 04.12.21, 02:24 AM
|
---
Pakistan on Friday informed India that it would allow Afghan trucks to ferry over land the humanitarian assistance New Delhi is offering Afghanistan.
The Afghan trucks will be allowed to come to the Wagah crossing on the India-Pakistan border to collect the material and transport it into Afghanistan via the Torkham crossing on the Afghanistan-Pakistan border.
According to the Pakistan foreign office, this was communicated to the Indian charge d'affaires in Islamabad on Friday. The Indian external affairs ministry had not commented on the announcement till evening.
On Thursday, when asked for an update on the Pakistani assurance that it would allow Indian humanitarian assistance to be carried over land to Afghanistan, external affairs ministry spokesman Arindam Bagchi had said: "We've had discussions with Pakistan on the modalities of this supply. These discussions are ongoing. Let me reiterate our belief that humanitarian assistance should not be subject to conditionalities.''
The modalities announced by Pakistan are a near replica of the arrangements allowed for Afghanistan to trade with India over Pakistani territory under the Afghanistan-Pakistan Transit Trade Agreement.
Trucks from Afghanistan bring Afghan products to Wagah but return empty as Pakistan has refused to allow access to Indian goods into Central Asia through this land route.
India had made a formal request to Pakistan on October 7 to allow 50,000 metric tonnes of wheat and life-saving drugs for the Afghan people to be ferried over land into Afghanistan.
Over a month later, Pakistan Prime Minister Imran Khan told a Taliban delegation in Islamabad that it would consider their request for allowing the Indian shipment to be transported through Pakistani territory. He iterated this on November 22, adding that the modalities were being worked out.