One dies in bid to free militant
This is the deadliest flare-up in the Valley in weeks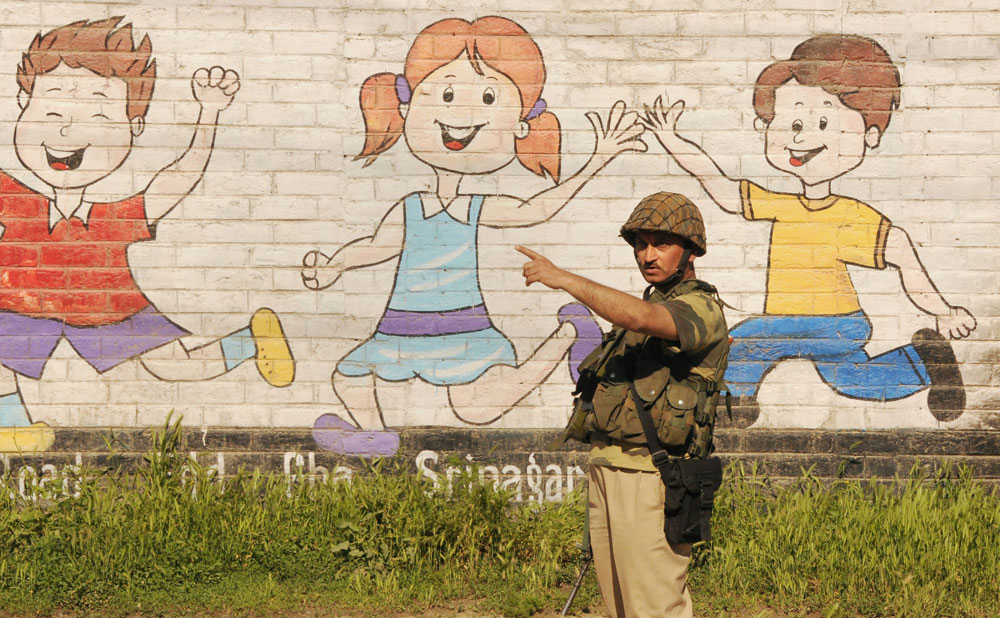 ---
|
Srinagar
|
Published 29.05.19, 09:34 PM
---
A youth died and many others were injured in alleged bullet-and-pellet firing by security forces at two encounter sites in south Kashmir on Wednesday as residents rushed to facilitate the escape of trapped militants.
This is the deadliest flare-up in the Valley in weeks and has shown that there has been no let up in the phenomenon of mobs risking their lives to rescue militants despite the administration's claim that such violence had declined steeply.
In Kulgam, residents aided the escape of two militants. Another encounter was underway in Shopian till late in the night.
Official sources said the security forces had to call off the gunfight at Tazipora Mohammadpora village in Kulgam, which began in the early hours of Wednesday, after a large mob attacked them with stones.
The forces had blown up the house where the two militants were reportedly hiding with explosives, but no bodies were found. The sources said the residents helped the two holed-up militants get away.
As the mob hurled stones, the security forces allegedly retaliated by firing pellets.
Hospital sources in Kulgam said more than 50 civilians had suffered injuries, most of them inflicted by pellets. They were shifted to a Srinagar hospital.
While the gunfight was underway in Kulgam, another broke out around noon at Pinjura village in adjoining Shopian district, where too hundreds of youths took to the streets to foil an anti-militant operation.
As the outer ring of the security forces continued to engage the stone-throwers, the other personnel were locked in a gunfight with two militants till late in the night.
Sources said the forces opened fire and used pellet guns to disperse the mob. A youth, Sajjad Ahmad Parrey of Baderhama village, was hit by bullets and succumbed to his wounds at Shopian hospital.
Official sources said another civilian had suffered bullet injuries, while a girl had been hit by pellets. It was not clear whether women, too, participated in the protests. More than 20 civilians were injured in the Shopian clashes.
The two gunfights, which saw youths swarming the encounter sites, is a continuation of a trend that started in early 2016, during which scores of civilians lost their lives and hundreds were injured while trying to rescue trapped militants.
Governor Satya Pal Malik and top government functionaries have been claiming that the situation has considerably improved and stone-throwing has ebbed.
The security forces are pursuing an iron-fist policy against protesters. Thousands were rounded up during the 2016 summer agitation that broke out after the death of Hizb commander Burhan Wani in a gunfight.
An official report recently claimed that violent clashes between protesters and security forces had shown "satisfactory improvement".